Samsung Galaxy S III Hybrid Series USB Case Packs a Flash Drive
Ego & company now offering a new Samsung Galaxy S III case that integrates a USB flash drive in the case. The ego Hybrid Series USB Case comes in a number of colors and protects a user's Galaxy S III while also providing a flash drive eliminating the need to carry around a separate tiny drive that can get lost easily.
We've all carried around a flash drive for one reason or another. When a user already brings their phone along, why not get double duty out of the case. With the Hybrid Series USB Case, the user gets a 4GB, 8GB or 16GB flags drive that slides out of the bottom of the case closest to the phone's USB port. Remove it from the case and insert into the USB port on a computer to transfer or back up files.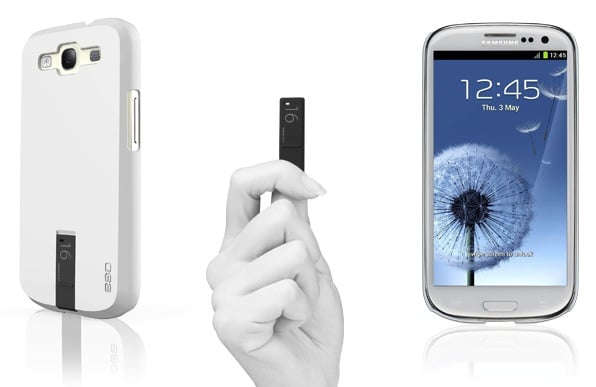 The Hybrid Series USB Case snaps onto the Samsung Galaxy S III Android smartphone to protect the phone in a minimalistic style. The case comes in white with flash drives that highlight the case with a two-tone look. The 4GB drive comes in blue or pink. They offer the 8GB drive in yellow or light green and the 16GB drive in red or black. The cases cost $34.95, $39.95 or $49.95 depending on the storage capacity of the integrated slide-out flash drive. The buyer can also buy the case in any of the listed colors making up to 42 combinations of colors and capacities available.

Buyers can get the cases at the company's website or some combinations are available at Amazon starting at $19.99.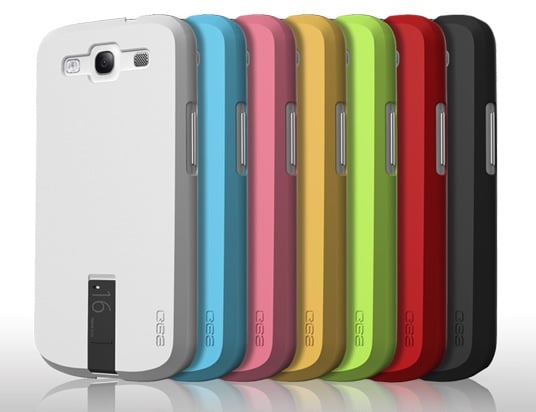 As an Amazon Associate I earn from qualifying purchases.