5 Things to Know About the Elder Scrolls Online Release
The Elder Scrolls Online release for PS4 and Xbox One has come and gone and thousands of players have started questing in Tamriel. With that in mind, we want to take a look at the five most important things we think current players, and prospective buyers, need to know about Elder Scrolls Online post-release date.
It took a year but ZeniMax and Bethesda were finally able to release the Elder Scrolls Online for PS4 and Xbox One, an open-world multiplayer game that puts thousands of PS4 and Xbox One users on the continent of Tamriel.
Elder Scrolls Online is a massive game and it's one that's just getting started. Instead of having a start and an end like some games, the Elder Scrolls Online universe is set up in a way that the game will never officially end. Players will level up, traverse new zones and encounter endless waves of enemies as they quest to get the best gear and take on opposing factions.
Already, the title is one of the most popular games of the summer and it's one that many people have started playing now that the servers are live in North America and around the world.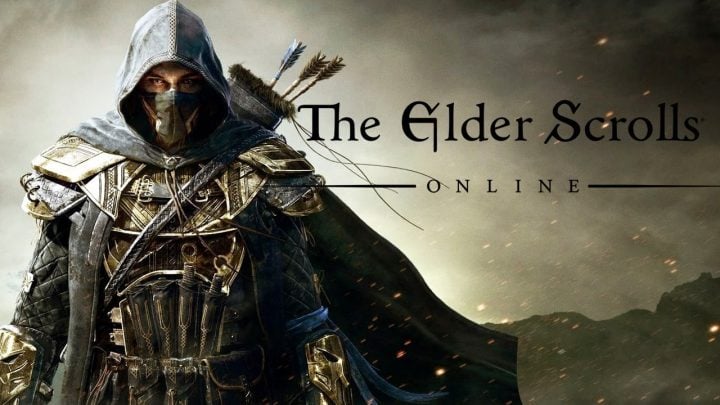 In the game's first 24 hours, we've seen a number of new Elder Scrolls details emerge for owners of the PS4 and Xbox One. We've also tried to fill in the gaps where we can in an effort to help those who are new to the Elder Scrolls universe and new to Elder Scrolls Online.
With that in mind, today we want to roundup everything we think you need to know a day after the Elder Scrolls Online release for PS4 and Xbox One. This roundup covers Elder Scrolls Online problems, Elder Scrolls Online reviews, and more.
Elder Scrolls Online Reviews
If you're still on the fence about picking up Elder Scrolls Online for PS4 or Xbox One and you've been waiting for reviews from top critics, you're going to have to remain patient.
Thus far, major video game publications have refrained from publishing their full Xbox One and PS4 Elder Scrolls Online reviews. As we've pointed out numerous times, this is for good reason.
Elder Scrolls Online isn't your standard kind of console game. This is an MMO and MMOs take more time to review because of their depth. The game has more quests than your average game, more characters than your average game, more enemies, more servers, more everything. And this means that those reviewing the game need extra time. Reviews for games like this are always late.
We've been playing Elder Scrolls Online for Xbox One for several hours now (we've also been playing the game since its launch on PC) and so far it appears to be a very good clone of the game for PC. The graphics are solid, the gameplay is fun, and the quests and lore are as solid as ever. The only major issue that we have is the lag though we expect that to be phased out as the game grows older.
So far, it's translating well on console (we haven't played it on PS4 yet) and we'll most likely be making the permanent switch from PC to Xbox. Over a hundred Xbox One users on Metacritic agree with us as the game has garnered an 8.6 rating so far. The PS4 Elder Scrolls Online user reviews are lower.
While we wait for critics to release their full reviews, it would be wise to read the full reviews for the PC version of the game. This is a good place to start.
Elder Scrolls Online Deals
If you're looking to net a few bonuses with your purchase, there are a few Elder Scrolls Online deals that you should be taking a look at.
If you're a member of Best Buy's Gamers Club Unlocked program, you'll get 20% off the game. That drops the price to $48. There is a membership fee but it's worth looking into if you're constantly pre-ordering or buying games. The retailer is also offering a couple of other deals worth mentioning. You don't need to be in the Gamers Club Unlocked program to access these.
If you buy the game at Best Buy, you can knock $5 off the cost of 1500 Crowns. Crowns are the currency that you can use in-game to buy things like the Imperial Edition or Explorer's Pack. This deal only appears to be valid for the Xbox One version of Elder Scrolls Online.
Best Buy's also offering a deal on an Xbox One controller. If you buy Elder Scrolls Online, you'll get $20 off the price of an Xbox One controller. Target is reportedly offering deals on both the PS4 and Xbox One versions of Elder Scrolls Online. Those that buy the game will get a $10 Target gift card.
You'll want to keep you eyes on deal sites and retailer sites for any other upcoming offers.
Elder Scrolls Online Tips to Level Up
Leveling up is a huge part of Elder Scrolls Online. Not only do you level up your character and his fighting skills but you'll also be leveling up skills used to craft new armor, potions and weapons. These will all be essential in your journey across Tamriel as you quest with friends and fight other players.
In an effort to help those that might be new to the game or MMOs in general, we put together a guide that will take you through some of the most essential tips for leveling up faster. These will come in handy if you need to catch up to a friend or if you want to be one of the highest ranked players on the server.
General Elder Scrolls Online Tips
In response to the release date, we also released some general Elder Scrolls Online release tips that will come in handy this week or even if you decide to buy the game weeks down the road. These are basic tips for prospective buyers and those who fire up the game for the first time. Take a peek if you don't know what you're getting into.
Elder Scrolls Online Problems
Yesterday, Elder Scrolls Online players on both the PS4 and Xbox One servers complained about server difficulties. ZeniMax says that most of those problems are solved but that doesn't mean that all of Elder Scrolls Online's problems are fixed. There are a bunch more and we should continue to see them emerge as players progress deeper into the game.
We've also put together a general guide to Elder Scrolls Online problems. This will take you through some of the initial complaints and it will also provide you with the knowledge you'll need in case you run into a problem during your journey in Tamriel.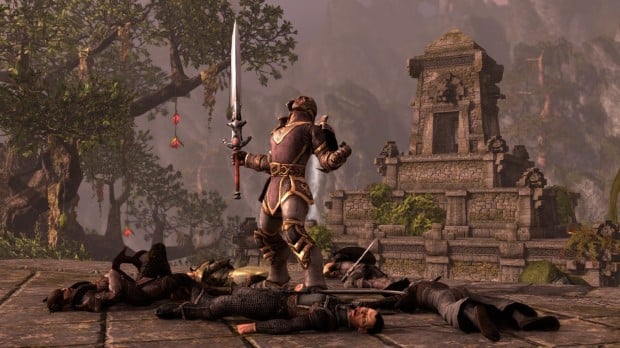 Problems in MMOs are extremely common. There are tons of zones, tons of NPCs, tons of human players, and tons of exploiters. ZeniMax's engineers are going to be engaged in a game of cat and mouse with Elder Scrolls Online problems until the game runs its course.
The only thing you can do is educate yourself and report problems as you see them. ZeniMax should roll out a steady stream of bug fix updates though we're still not sure when the first patch will be heading to PS4 or Xbox One.

As an Amazon Associate I earn from qualifying purchases.