Elder Scrolls Online Release Date: 10 Things to Know Now
With the Elder Scrolls Online release date for PS4 and Xbox One less than a week away, we want to take a look at some of the most important details console owners need to know about the highly anticipated Elder Scrolls Online release date for Xbox One & PS4.
After a lengthy delay, Bethesda and ZeniMax are finally ready to release Elder Scrolls Online for Xbox One and PS4. The game, which was originally supposed to land for consoles last year, will be released on June 9th barring any unforeseen delays. With less than a week to go though, the Xbox One and PS4 Elder Scrolls Online release looks like it's all systems go.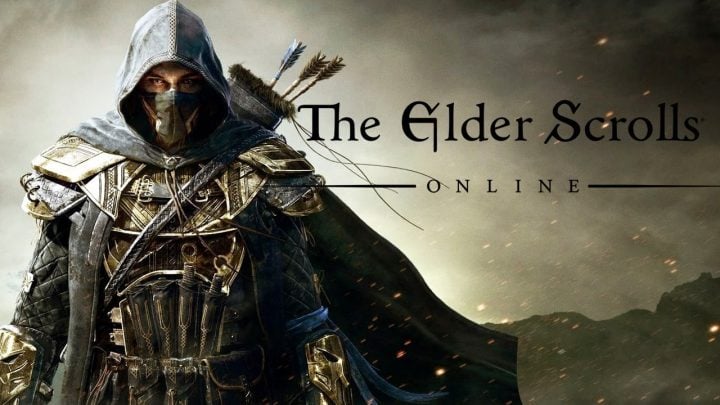 Naturally, there is a ton of excitement about the first Elder Scrolls MMO for console and we've been getting a ton of questions about the Elder Scrolls Online release date. It's a popular game yes but it's also a massive game with tons of important details for those that already bought the game and for those thinking about buying the game.
Today we want to address the Xbox One and PS4 Elder Scrolls Online release date as we take a look at 10 of the most important details to know ahead of its June 9th release. These will help prepare you, your console and your bank account for the release of one of the year's most recognizable titles.
You Can Read Elder Scrolls Online Reviews Right Now
If you're on the fence about picking up Elder Scrolls Online for PS4 or Xbox One, you're probably going to want to read reviews of the game. Thus far, we haven't seen any Elder Scrolls Online reviews go live for consoles and we don't expect gaming-centric sites to have their full reviews up until June 9th or later.
Elder Scrolls Online is a massive game with tons of to do and tons of things to test. Sure, the game has been out for awhile on PC but critics are still going to dig into both new versions to tell you about the similarities, differences, delights, bugs, frustrations, and more. That takes time and we'd be surprised if we saw everyone release their review on day one.
Xbox One and PS4 Elder Scrolls Online reviews might be non-existent at this point but that doesn't mean that you can't get started on your reading.
If you're unfamiliar with the game or if you want to recap some of the game's basic mechanics and features, we highly recommend taking a look at the reviews for the PC version of the game. The games will probably be different but similar and PC reviews will give you a solid foundation ahead of June 9th and the eventual release of these reviews.
We played the PC version of the game for seven months and while it had its fair share of problems out of the gate, ZeniMax and Bethesda have done great work cleaning up the major problems. The game is highly recommended to those who love Elder Scrolls and MMOs though it may not be for everyone given how time consuming it is to progress into some parts of the game.
You Can Pre-Load the Game
If you want to get started right when the game comes out, Bethesda and its partners (Microsoft/Sony) are now allowing people to pre-load the game onto their console ahead of the June 9th release. For those unfamiliar with the concept, here's how it works.
If you want to pre-load the game ahead of its release date, you can purchase the game digitally and download the proper files ahead of its arrival. You won't actually be able to play the game before June 9th but once the clock strikes midnight, Bethesda and ZeniMax will open up their servers allowing players to flood Tamriel.
You don't need to pre-load if you don't want to, it's optional. That said, given the size of the game, it's an option worthy of consideration.
Elder Scrolls Online Is Massive
We recently pre-ordered the Imperial version of Elder Scrolls Online for Xbox One. Instead of waiting for June 9th to arrive, we decided to pre-load the game onto the Xbox One ahead of the official release date so that we'll be ready to go once we can make the time to play.
Elder Scrolls Online for Xbox One, PS4 and PC is an absolutely massive game. The initial file is 54GB in size which is a large chunk of space when you consider how small console hard drives are. Many of you are going to need to delete files or install the game onto a hard drive like we did.
Our Xbox One is plugged in directly to our router and it took a long time, close to an hour, to download the game during non-peak hours. The exact timing of your download is going to vary based on router and ISP so plan accordingly.
Elder Scrolls Online Imperial Edition
When it comes to ordering the Elder Scrolls Online for PS4 and Xbox One, you have a couple of choices. The first choice is the standard version which will cost you $60 if you don't find a deal. The other option is something called Elder Scrolls Online Imperial Edition. It's included in a bundle that costs $80. It is not sold separately, at least not yet.
The Imperial Edition nets you a few different things for the extra $20. First, it allows you to play as the Imperial race (humans) in any alliance. It also comes with an Imperial White Horse and a mudcrab companion that will follow your character around during his or her travels. That's not all either.
The Elder Scrolls Imperial Edition also allows you to immediately craft Imperial gear or transform gear into the Imperial style. It also comes with the Ring of Mara which allows you to marry a friend so that you both gain bonus experience during your adventures. This will make leveling up a little easier.
You should be able to upgrade to the Imperial Edition from the Crown Store in-game if you ultimately decide that you want these features.
Elder Scrolls Online Explorers Pack
Bethesda and Co. are also selling something called the Explorers Pack. This is available for both digital and physical pre-orders and it will give you some more in-game content and more flexibility when creating your character.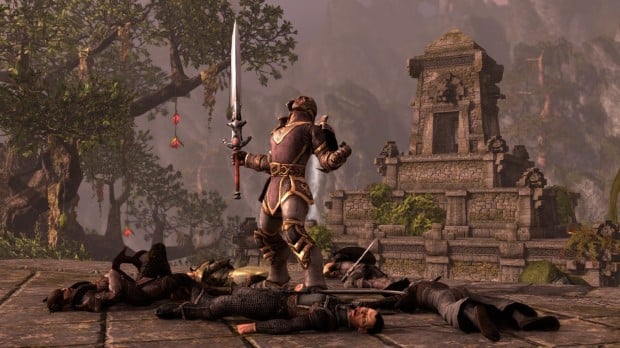 The Elder Scrolls Online Explorer Pack grants you bonus treasure maps that will help you secure coin and loot, another pet companion, and the ability to choose whatever race you want for whatever alliance you want. This is extremely important because if you don't have the Explorer Pack, your options are limited.
No Cross-Platform Gameplay
We've said this before but it's important to reiterate before the Elder Scrolls Online release date next week. If you own a PS4 and you're looking to play with players from Xbox, you're going to be unable to make that happen.
In response to numerous questions on the subject, the developers confirmed the bad news telling users that PS4 players, PC players and Xbox One players will be relegated to separate servers. Here's the company's response to a question about cross-console gameplay:
No, each platform will have its own megaserver. PC players will continue to play with PC players, PS4 players will play with other PS4 players, and Xbox One players will be with Xbox One players.
So, if you want to play with friends, make sure you buy the game for the same console.
No Monthly Fee
There is another question that we've been asked many times in the buildup to the June 9th release date. Prospective Elder Scrolls Online buyers want to know if there is a monthly fee for playing Elder Scrolls Online. The answer is no.
The full name of the game is Elder Scrolls Online: Tamriel Unlimited for a reason. You will be able to play the game unlimited amounts with no extra charge. Bethesda did away with the pay-to-play model on PC several months ago and it won't be returning.
You Need Xbox Live Gold or PlayStation Plus
You will need to spend some coin in order to play Elder Scrolls Online though.
While the game doesn't require a monthly subscription, it does require that you have an Xbox Live Gold account or a subscription to PlayStation Plus. Both of these cost money and you'll want to sift through the different options and choose one that fits your budget.
ESO Plus
ESO Plus will be available to those that wish to pay a monthly fee to quickly level up key traits and want some extra crowns to spend on the Crown Store. More details about ESO Plus can be found here.
ESO Plus subscriptions will also grant players all of the game's DLC packs for free. DLC for Elder Scrolls Online is expected to be released periodically over the next few years.
Xbox & PS4 Elder Scrolls Online Deals
With the Elder Scrolls Online PS4 and Xbox One release just days away, we're finally starting to see some deals emerge for a game that's going to start at $60.
Best Buy is offering $10 in reward certificates to those in the My Best Buy program that pre-order the game ahead of its release. Other retailers, like Amazon, are still charging full price for the game though Amazon is offering a pre-order bonus. That bonus? The Explorers Pack.
The PlayStation Store is also offering a slight discount on the game where paying PlayStation Plus subscribers can take off 10% knocking the price down to $54.
We haven't seen any major price cuts emerge just yet though we should see some deals emerge in the weeks and months after the game's release.

As an Amazon Associate I earn from qualifying purchases.