Elop Says Nokia is Putting All Its Eggs Into One Windows Phone 7 Basket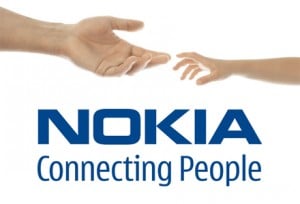 Around the time of the Nokia-Microsoft partnership where the companies announced that Nokia would eventually phase out its Symbian smartphone develop in favor of fully integrating Windows Phone 7, rumors were swirling about a speculated Plan B in the event that this doesn't pan out. Now, in a CNBC interview, Nokia CEO Stephen Elop, a Microsoft alum who took over reigns to try to reinvigorate the company that has been declining since Apple and Android made large inroads in the consumer space, confirms Nokia's Plan B. Plan B is exactly like Plan A, and with Elop's comment, it seems that Nokia is fully committed to the success of the company dependent upon Microsoft and Windows Phone 7.
According to Elop, Nokia's Plan B is to make Plan A successful, where Plan A is in reference to the Microsoft partnership for Windows Phone.
Plan B is to make sure that Plan A is very successful. The critical ingredient for success are there, consumers are saying the Windows brand operating system is very good. Better in terms of their satisfaction than the competing platforms, but Microsoft hasn't had a partner doing its best work for Windows Phone. That's the commitment Nokia made through this processor. By bringing together our hardware, software and services assets with the strengths that Microsoft brings, we have a formula we believe will drive great success.
With Nokia's experience and scale at making great phones, hopefully the partnership will result in success for the two industry veterans who are trying to stay relevant in the mobile market. Microsoft's Windows Phone 7, though greeted with enthusiasm and warm reception from media, has been slow in finding consumer adoption, and Nokia's excellent hardware has recently been shunned as consumers find Nokia's slow embrace of touchscreen UIs through Symbian a dealbreaker.
Given Microsoft's excellent free 25 GB of storage space through SkyDrive and Nokia's excellent 12-megapixel camera on the Nokia N8, I am cautiously optimistic that a fluid, modern Windows Phone 7 Metro UI married to Nokia's hardware will be met with success.
Elop's recent comment on the CNBC interview was perhaps given out of necessity rather than optimism given Nokia's recently declining stock prices, prompting new speculation of an acquisition, and this time it's rival Samsung who is rumored to be in talks to buy out Nokia.
Via: Nexus404

As an Amazon Associate I earn from qualifying purchases.