Emojis, New Alarm Features Coming in BlackBerry 10.2 Update
The next update to BlackBerry 10 will include support for emjoi icons, enhanced notifications and the ability to set more than one alarm.
The features, which will come by the way of an update to BlackBerry 10, called BlackBerry 10.2. According to the BlackBerry Messaging channel of Michael Clewley, product manager for BlackBerry, the update will be made available to users sometime within the calendar year.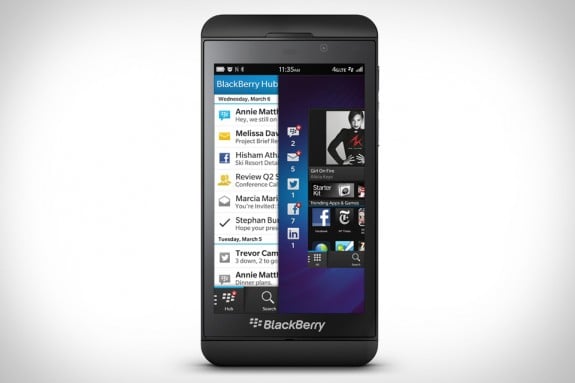 Emoji are icons that are formed when users send each other messages using a particular set of characters. For example ;) would show up as a winking smiling faces. BlackBerry 10.2 will support the standard set of standard Unicode emoji icons, so users who are sent messages on other mobile platforms like Google's Android or Apple's iPhone will still be able to see them even though they aren't using BlackBerry's operating system.
Users will also be able to setup multiple alarms using BlackBerry 10's built in application app. Currently, BlackBerry 10 only allows users to create one alarm. In order to set more than one, users have to purchase an application from the company's BlackBerry World app store.
Lastly, the company will add support the ability to send level 1 notifications. Support for the functionality will mean that users can alert each other of emails and messages that might be extremely important to another user.
This confirmation of the BlackBerry 10.2 update comes just a week after the company announced that users of the BlackBerry Q10 and BlackBerry Z10 could expect the BlackBerry 10.1 update to be pushed to their devices starting this June.
Read: BlackBerry 10.1 Updated to Include HDR Photos, App World Coupons
The BlackBerry 10.1 update will allow users to take photos using HDR imaging techniques. By using the feature, users are able to take photos that capture a wider range of colors. Additionally, the update will also allow users to communicate with other BlackBerry users by sending messages to the unique PIN number attached to every BlackBerry device. Smaller changes include easier text highlighting and the ability for users to broadcast their messages to other users.
BlackBerry also announced that it will debut the BlackBerry Q5 in some developing markets at the same time as it announced that BlackBerry 10.1 would arrive in June. It's still unknown when users can expect that device to debut.

As an Amazon Associate I earn from qualifying purchases.