Encyclopaedia Britannica Drops Print Edition; That Alone Won't Slow Decline Into Irellevancy
Encyclopaedia Britannica finally reached its Video Killed The Radio Star moment this year. The venerable 244 year old institution will no longer publish print editions of the encyclopedia, focusing instead on the web version and school curricula.
The New York Times reports that pressure from online encyclopedia Wikipedia is mostly to blame, though I think that at this point in the development of the Internet they'd have to go web-only even if Wikipedia didn't exist or wasn't as huge. If the print edition is a victim of anything, it's a sea change in the way people expect to interact with media, be it entertainment or educational.
Jorge Cauz, president of Encyclopaedia Britannica Inc., acknowledges as much to the Times. "The Web site is continuously updated, it's much more expansive and it has multimedia."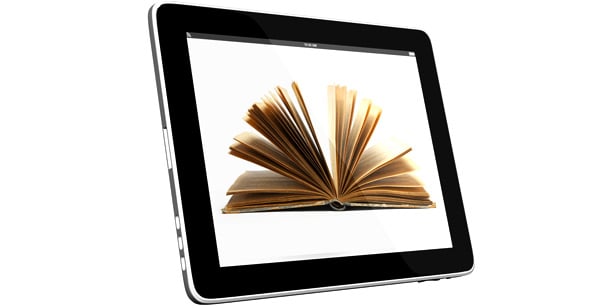 Even this move to a more often updated, online-only version may not keep Britannica alive forever. The biggest reason being that it's still expensive to access. The last edition, published in 2010, cost $1,395. You can access the non-free portions of the online version and apps for $70 a year. While that's significantly less, that is a lot of money to pay when there's a huge well of free knowledge available on the Internet. However, I'm sure that, like print encyclopedias, libraries offer access to their patrons for free.
Starting today all content on Britannica.com is free for a week to give people a chance to see what's on offer behind the paywall.
Another big issue I rarely see discussed is that, for all the academy considers the Encyclopaedia Britannica a reliable and authoritative source, it's prone to bias and inaccuracy, just like Wikipedia, just not in the same way. Where Wikipedia relies on crowdsourced editing, Britannica picks its contributors and editors. Those decisions may be based on the perception of non-bias, but there's inequality all the same; culturally, racially, possibly even gender-wise.
Wikipedia has a similar problem, as majority rule tends to dismiss or suppress the voices and ideas of the minority, a problem I wrote about in a piece I did on the website's 10th anniversary year. The difference is that this problem is fixable in Wikipedia's case. And with more people around the globe able to access it in their native language, Wikipedia is guaranteed to change.
Encyclopaedia Britannica Inc. doesn't have any such system of change in place and I don't see anyone there in a rush to change that. So even though the publication is joining us here in the 21st century, that doesn't mean they're under any obligation to apply 21st century thinking to their processes.
That, more than anything else, is where Encyclopaedia Britannica is in danger of becoming irrelevant.
I'm not the only one who feels this way. From the Times piece:
"The thing that you get from an encyclopedia is one of the best scholars in the world writing a description of that phenomenon or that object, but you're still getting just one point of view," said Gary Marchionini, the dean of the School of Information and Library Science at the University of North Carolina at Chapel Hill. "Anything worth discussing in life is worth getting more than one point of view."

As an Amazon Associate I earn from qualifying purchases.