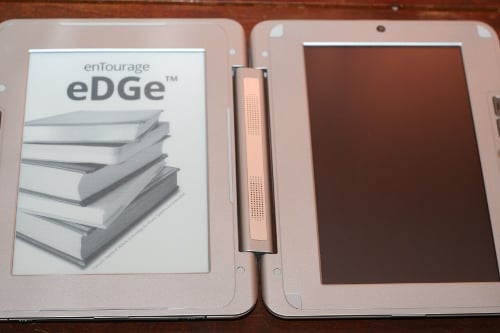 For those who absolutely want to hear some other kind of Tablet/slate/eBook news other than the iPad, here's one for you. CrunchGear has posted a review of the enTourage eDGe dual screen device that "defies classification" with its eInk screen opposite its Android powered Netbook.
This device is one that many have their eyes on and the dual screen implementation both attracts and repels in my view, but I'm anxious to see how, or if, this device has any impact.


As an Amazon Associate I earn from qualifying purchases.