Why the Entry Level Snapdragon 410 Is Significant
Though the Snapdragon 410 is introduced as a humble upgrade to the entry-level Snapdragon 400 application processor–Qualcomm has a mid-range 600 series and flagship 800 series–the Snapdragon 410 chipset is a significant and important introduction for the mobile world. Not only will the chipset introduce incremental processing and graphics update to the Snapdragon 400 CPU, but it will also come with support for 4G LTE.
This means that entry-level phones around the world could be made compatible with 4G LTE networks, democratizing access to high speed mobile broadband. That means that you won't have to have the most expensive flagship smartphones to take advantage of the speeds offered by the world's fastest mobile networks.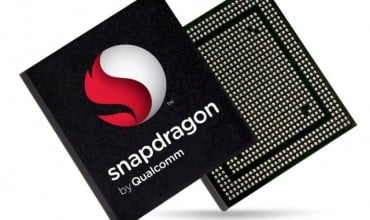 Moreover, the chipset will be Qualcomm's first processor to take adavntage of 64-bit computing. Support for 64-bit was first introduced by Apple on its ARM-based Apple A7 processor introduced on the iPhone 5s, and later on the iPad Air and iPad mini with Retina Display. Now, Android users will be able to take advantage of 64-bit computing, though the benefits here are more limited. App support will be required to truly realize 64-bit computing, and the migration to 64-bit will be more important on more premium devices–like those running the 800 chip series–as 64-bit will allow those devices to take advantage of 4 GB of RAM or more.
However, as Qualcomm is starting to ofer 64-bit at the very base level, the move is pretty significant. Not only is Qualcomm showing that it is not ignoring this segment of the market,  but it also shows that Qualcomm is looking at the emerging market for growth.
And as the world begins to move to 4G LTE, every one will benefit within the mobile ecosystem. One direct result is that 4G LTE is more efficient in handling data than older 3G and 2G protocols. With the freed up airspace from 2G and 3G users, carriers can dedicate resources to building out 4G and rolling out VoLTE. And as spectrum from older technologies will be reallocated for LTE use, we'll hopefully see reduced congestion and faster speeds. It's a win-win for everyone–entry level consumers will start seeing powerful features once reserved for flagship phones, and prosumers will benefit in the long-run as networks hopefully become less congested through spectrum reallocation.

As an Amazon Associate I earn from qualifying purchases.