Epson iPrint Now Available for Non-iDevices (That is, Android)
As much as certain former CEOs touted the idea that we're in a Post-PC world, anyone who has ever tried to use their mobile device as a productivity tool will tell you that PCs are still very much a necessity. Especially if documents rule your working life. Printing from mobile devices isn't as easy, seamless, and straightforward as it is with computers most of the time. But today Epson is making things a little bit easier for Android users (as long as you have one of their printers).
The company just released their preciously iOS-only iPrint app to the Android Market. (One wonders if they considered changing the name…) The app allows users to print to any Wi-Fi enabled Epson all-in-one in addition to being able to initiate scans.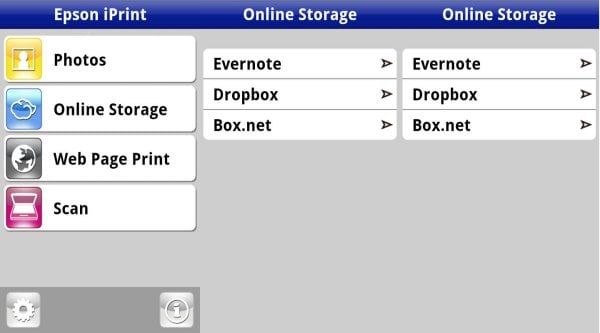 Epson tried to put everything users would need for printing into the app itself, including a browser for printing web pages. From the app users can access cloud services like Dropbox and Evernote, so you won't have to switch between apps to pull down the document, note, or picture you need.
Most printer functions are available via the app. Choose paper size, type, print settings, and even check the ink level, all from your phone or tablet.
Though not a universal solution, it expands the mobile printing landscape a bit more. It's still not quite a Post-PC world, but at least you won't need a computer for printing much longer.

This article may contain affiliate links. Click here for more details.