European Carriers Don't Believe in Nokia Lumia
In the US Nokia's Lumia 900 and Lumia 710 are selling well. Some AT&T stores sold out of the former phone within days, and T-Mobile says the latter is performing well on its network.
Europeans carriers aren't as thrilled with Nokia's Windows Phones.
According to Reuters, European carriers don't think Nokia's Lumia phones are good enough to compete with the iPhone and the myriad Android phones in the market. Some sources within the carriers said Nokia charges too much for the Lumia phones.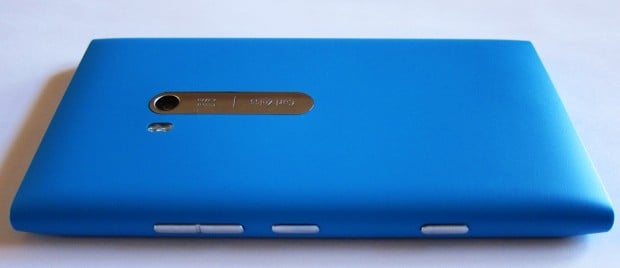 One unnamed carrier executive said "no one comes into the store and asks for a Windows Phone." Even with Nokia's dedication to Microsoft's platform it seems European smartphone buyers just don't want to use it. Of course, it doesn't help that retail employees in Paris push iPhones or Android phones from Samsung and HTC, just like some AT&T employees.
That same executive admitted that Nokia Lumia phones can "do tonnes of cool things," especially when connected to PCs. The trouble is users don't know that what the phones are capable of.
He added "if the Lumia with the same hardware came with Android in it and not Windows, it would be much easier to sell." After all, who wouldn't want an Android phone with the beautiful design of the Lumia 800 or Lumia 900?
European carriers aren't the only ones that don't believe in Windows Phone. In the US there's a hint of a similar attitude towards the platform from Verizon. The carrier has one Windows Phone, the HTC Trophy, but it came out in June 2011. Verizon hasn't made any announcements of new Windows Phone since the Trophy launched.
Verizon has instead focused on the iPhone and its popular Droid line.
Read Can the Lumia 900 Be Windows Phone's 'Droid'?
Windows Phone so far hasn't sold anywhere near Android or iPhone levels. The Lumia 900 has the opportunity to change that, but all we know is that it's exceeded AT&T's sales expectations so far.
Maybe Windows Phone 8 Apollo will make the platform more enticing to users, but we don't know when Microsoft will release that update, or even announce it. Until then, Nokia and Microsoft have to convince both carriers and consumers that Windows Phone can compete with Android and iOS.

As an Amazon Associate I earn from qualifying purchases.