Evasi0n iOS 6.1 Jailbreak: Could This Be The Last Jailbreak Ever?
The evasi0n iOS 6.1 jailbreak release is just a day old, and one security expert is predicting it will be the last public jailbreak.
Before the evasi0n jailbreak was officially announced by the evad3rs team rumors swirled that calls for an open iOS by hacker pod2g led some to wonder if the iOS 6.1 jailbreak release would see the light of day.
Charlie Miller, a well-known security researcher responsible for many zero-day Apple vulnerabilities, predicts that evasi0n will be the last public jailbreak release.
On Twitter yesterday, Miller congratulated the evad3rs for the evasi0n IOS 6.1 jailbreak, and predicted that it could be the last public jailbreak ever, a Tweet that was retweeted without comment by @MuscleNerd, who worked on the evasi0n jailbreak.
Congrats to the #evasi0n team!My new prediction is this is the last public jailbreak ever released.

— Charlie Miller (@0xcharlie) February 4, 2013
This isn't to say that no one will be able to jailbreak iOS 7, rather there will be less motivation to do so when a private jailbreak is potentially more profitable.
Why Evasi0n Could be the Last Jailbreak
Miller then goes on to list 5 reasons there will be, "no more jailbreaks," explaining why users may not see a jailbreak for future devices. Devices like the iPhone 5S or an iPad 5 running iOS 7 which rumors point to later in 2013.
Demand for Jailbreak and More Capabilities of iOS Devices
Here is why there will be no more jailbreaks: 1) not as much demand, can do most stuff on stock devices.

— Charlie Miller (@0xcharlie) February 4, 2013
While it is clear there is still a demand for jailbreaks, based on the nearly 3 million unique visitors to the evasi0n jailbreak website, Miller is spot on with his second point. With each iOS release Apple includes more features, and is slowly chipping away the need to jailbreak for many users.
There will always be users who want to tweak the iPhone to extreme levels, or those who simply want to be able to download any app or movie on 4G LTE, but stock iPhones and iPads do much more than they did when the first jailbreaks were available.
Exploit Mitigation, Fewer Bugs & Jailbreakers
2) new exploit mitigations make it harder 3) fewer bugs left 4) people leaving jail breaking scene, ie @comex.

— Charlie Miller (@0xcharlie) February 4, 2013
Miller believes that with fewer iOS bugs left and exploit mitigation it may become harder to jailbreak. Coupled with fewer individuals in the jailbreak community, Miller specifically names @comex, he believes public jailbreaks may not come to release.
Money
5) can sell it to make $250k if you don't release it.

— Charlie Miller (@0xcharlie) February 4, 2013
Miller also factors in the potential cash from selling a private jailbreak, which he puts at $250,000. It's not clear where this figure came from, though Forbes reports that selling exploits is a lucrative business, pegging iOS 0-day exploits at $100,000 to $250,000. It's not known how much the evasi0n jailbreak team earned in donations and ad revenue. As @comex replies, It may not be all about the money.
@0xcharlie I can't speak for them, but don't do an i0n1c and assume that it's all about money.

— comex (@comex) February 4, 2013
Hope for the Future of Jailbreaking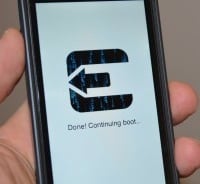 It's possible that Miller is wrong about this, and it's likely that the millions of Cydia users hope this is true. Miller is cautious with his prediction, telling followers that his predictions are, "notoriously wrong." Cyril, better known as @pod2g previously called for an open iOS, but pledged to work on the iOS 6.1 jailbreak.
On Reddit evad3rs team member Planetbeing said the team would stop if jailbreaking was illegal, but for now it looks like the evad3rs appear committed to jailbreaking.
Check out the latest evasi0n iOS 6.1 jailbreak news.