Dear Apple: Next Time Upgrade the iPad's Front-Facing Camera
When Apple launched the iPad 2, consumers were giddy about the addition of a front-facing and rear camera on the device, something that had been missing on the original iPad. Only, the quality that either camera produced wasn't very good, leaving many hoping for more from the third rendition of the iPad. Apple, not one to disappoint its customers, did, in fact, upgrade the iPad's camera.
Only, in my opinion, it upgraded the wrong one.
The new iPad sports an iSight rear camera that is on par with the camera found on the iPhone 4. As I've demonstrated, it's far and away better than the rear camera found on Apple's iPad 2.
Read: New iPad Review.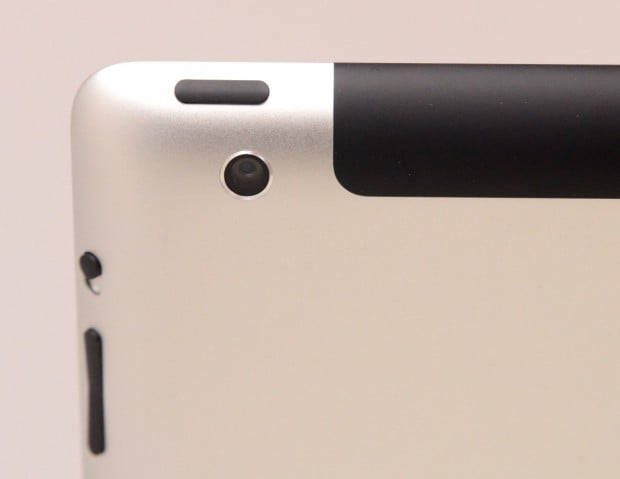 I think I shot a grand total of five photos and one video on my iPad 2. Mostly because of the poor quality, but also because I was shooting photos and video on a tablet. It's not easy.
In fact, it's pretty darn awkward.
And personally, I have no use for it. I have a DSLR camera at home, I have two smartphones that have decent enough cameras. I also realize that while I can't find a way to fit it into my double life as an amateur photographer, others can.
It's nice for family events where the large screen comes in handy. Or for quickly shooting a photo or video of you a niece or nephew when something better isn't available.
But that still doesn't make it practical.
What is practical is the iPad's front-facing camera, the camera that Apple didn't upgrade with the new third-generation iPad.
Long have I wanted to FaceTime on my iPad to chat with family members who I don't see very often. Friends that are across the country. Colleagues that live in Ohio. (Hi, Josh.)
Same deal with Skype.
And I'll have the same kind of aspirations when Google finally releases a Google+ app that allows me to use my iPad with Google Hangouts.
Problem is, the camera is terrible. So bad, in fact, that I uninstalled Skype and stopped using FaceTime.
Am I being picky?
You bet. But that's because I just paid $530 for an iPad, a device that, in my cases, has replaced my laptop.
So, this is my plea to Apple. Instead of upgrading the camera that I've seen used in public somewhere around 10 times, why not upgrade the camera that people will benefit from most.
iPad owners like myself would appreciate it.

As an Amazon Associate I earn from qualifying purchases.