Evernote Picks Up More Funding Still Adding Features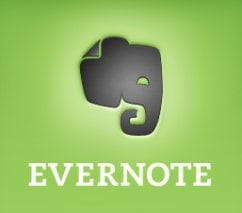 Evernote has been continually on the move forward. They keep adding features, updates, you name it, and as the do the software becomes more and more indispensable to my kit. Word is out that Evernote recently picked up another round of funding, this time $20 million from Sequoia Capital. CEO Phil Libin says about the funding:
Today's announcement of our $20 million series "C" funding led by Sequoia Capital means that we now have the resources to significantly expand and improve our service in ways that would have taken years to achieve organically. We'll build more features, add more devices, fix more bugs, expand into more countries, and make Evernote indispensable to more types of users (including corporate and educational folk).
That's good news for those of us who use the cross platform Evernote.
And speaking of continuing to add features, Evernote and Livescribe recently added Livescribe Pen integration for Windows and yesterday it was announced that it was now available for the Mac. This allows Livescribe Pen users running the Livescribe desktop to immediately dump their handwritten notes into Evernote, making that a happy marriage for many.