Evernote Releases Android Version of Evernote Mobile Web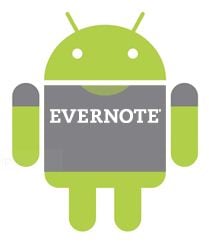 Not wanting to leave an OS untouched, Evernote has released an Android-optimized version of Evernote Mobile Web. I have a G1 at home and look forward to testing it when I return from Redmond. If you have a G1, head over to www.evernote.com/m to check it out for yourself.
From Evernote:
Today we unveil the slick, new version of  Evernote Mobile Web  designed for  Android phones. Android users will automatically see the new version when they go to  www.evernote.com/m

What's new?

Easier search and navigation with quicker access to commonly used features
Touchscreen optimization makes browsing easier and faster
Works in both  portrait and landscape  modes
Dynamic user interface takes full advantage of the Android browser

Check it out:  www.evernote.com/m

This article may contain affiliate links. Click here for more details.