Evernote Trunk Presentation (full video)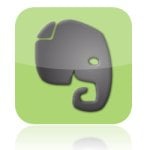 I really enjoyed last week's Evernote Trunk press conference. The company demonstrated how it and its partners would make the service even more useful and gave us a glimpse of the future of the note service. Here's a video of the the one-hour Evernote presentation that I shot.
[blip.tv ?posts_id=3884144&dest=-1]
GBM InkShows are sponsored by MobileDemand, makers of Rugged Tablet PCs.
The video is very long, though I'm sure Evernote geeks will enjoy it. There are some very interesting stats outlined in the video, including the fact that 18% of the mobile devices running Evernote are iPads. iPhones and iPod Touches make up the majority of mobile devices running Evernote, with Android having a decent slice of the pie.
Sumocat already mentioned several of the new Evernote features last week. But I believe there's a lot more to the future of Evernote than a handful of new features and partnerships. Its growth rate is incredible and as you can see in the video, the company's nailed the Freemium model.
I use Evernote on a daily basis and after attending the event I'm even more hooked to the service. Over the weekend I emptied out my filing cabinet and order a Fujistu Scansnap s1300, which I will be using to go completely paperless. I'm also playing around with Voice2Note, a new service that lets users phone in notes and have their audio notes transcribed. I'm also trying out ScanBizCards, an iPhone app that extracts contact info from business cards, adds info to your contacts and sends a scan of the card to Evenote.