Evernote Wants To Makes Its Own Hardware
In an interview with IDG News Service Evernote CEO Phil Libin said the company will soon release its own co-branded hardware with manufacturing partners.
Libin says that Evernote wants to create "new and magical" devices instead of just creating devices in currently existing product categories. Presumably that means Evernote won't make its own smartphone, or at least not a smartphone that's anything like the ones currently on the market.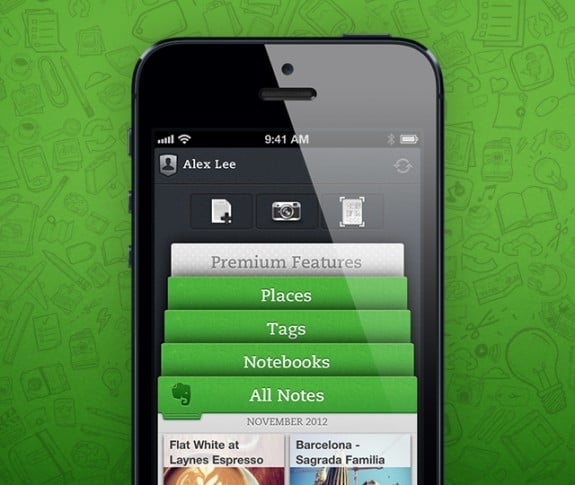 The Evernote CEO wouldn't mention any specific devices, though the company does work with hardware makers to integrate the service into cameras, scanners and other devices such as blood pressure monitors. Evernote even has co-branded Moleskine notebooks for use with its mobile app. For the next few years the company will work with partners to create co-branded devices.
"Eventually, in a few years—three, four, five—I think we'll be ready to do something ourselves," Libin added. So after the initial wave of co-branded devices, Evernote will start to build its own devices in-house with no outside help.
During the interview, Libin also said that Evernote plans to introduce two-factor authentication for better security. The security feature will likely come sometime in May. The feature will come a few months after an Evernote hack which forced the company to reset the password of every user.
Evernote usage is about the same as it was before the hack, but two-factor authentication will help make the service more secure. The feature may convince those few users who left to come back because their information would be safer with two-factor authentication.
Enhanced security will also be helpful with new Evernote devices. New devices can capture even more data, and potentially more personal data, which users wouldn't want to get out. That's especially true if more personal health devices come out that sync to Evernote, it's hard to imagine anyone wanting unauthorized users accessing their personal health data.