Sprint Brings Pay As You Go Data Plans to the HTC Evo View For As Little As $14.99 Per Day
One of the things that keeps consumers from springing for 3G or 4G tablets instead of their Wi-Fi counterparts is the annoyance of being saddled to expensive data plans for two years. But it looks like wireless carriers are starting to realize that kind of thing isn't going to fly for much longer. Thus we get Sprint announcing some small, non-binding data plans for the HTC Evo View 4G (aka the HTC Flyer with mobile data). The carrier is offering plans that last as little as one day.
Right now, these a la carte 3G/4G plans are only available for the Evo View, but Sprint will add more devices in the future (presumably tablets, hotspots, and notebooks, not phones… but you never know).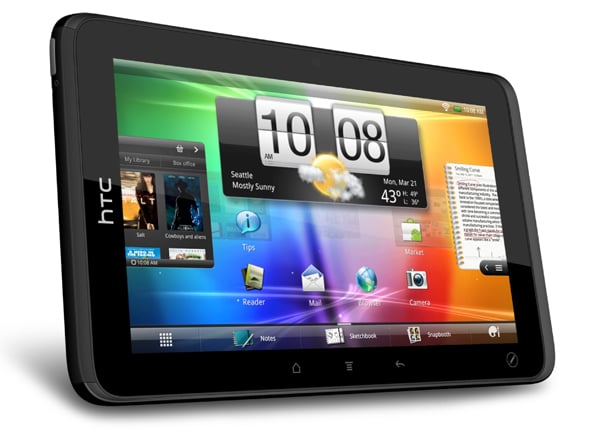 The pricing isn't the sweetest I've ever seen. They're reminiscent of the offerings one sees in airports and hotels that haven't switched over to free Wi-Fi just yet:
Day: $14.99 for 150 MB of on-network usage in a 24-hour period (includes 50 MB off-network roaming usage)
Week: $29.99 for 500 MB of on-network usage in a 7-day period (includes 100 MB off-network roaming usage)
Month: $49.99 for 1.5 GB of usage in a 30-day period (includes 150 MB off-network roaming usage)
Still, if you're in a pinch, the day pass isn't too bad. And unlike an airport or a hotel, you can take that access with you wherever. Sprint also promises no overages. Once you reach your data limit, the service will just stop working.
Want to try it out? Sprint says you can get one free day of data with the promo code Free day. But, again, only Evo View owners can take advantage right now. Head to Sprint's website for instructions on how to purchase a la carte data.

As an Amazon Associate I earn from qualifying purchases.