Ex-Apple Exec Says Apple Won't Make Apple HDTV
Former Apple executive Jean-Louis Gassee believes that Apple isn't interested in making TVs, but will instead focus on set-top boxes like the Apple TV.
Gassee outlined his thoughts in his latest Monday Note column. In it he states that Apple doesn't even want to build an HDTV. Gassee believes Apple's interest in TV is more on set-top boxes and new content delivery methods. With a set-top box Apple can bring its vision for TV to everybody, regardless of the TV they buy.
A set-top box is also easier to upgrade. Most people aren't willing to buy a new $1000+ HDTV every few years, but a $100 box is easier to replace. It's easier to get a large number of users with a box than it is to get those users with much more expensive TV.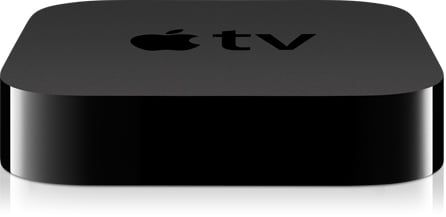 Apple doesn't need to focus solely on content with a new Apple TV, either. The device can also have apps, and several rumors pointed to such apps several times before. Apple doesn't currently offer Apple TV apps, but companies like Microsoft and Nintendo are now showing how a box can interact with a tablet or smartphone for an interesting experience.
Apple first needs to contend with content providers and cable companies, however, to bring its version of the TV experience to life.
Gassee believes that Apple CEO Tim Cook's recent quotes about Apple TV are about telling the industry that Apple will "continue to invest talent and money until the TV obstacles are finally surmounted."
There are still those, like analyst Gene Munster, who believe Apple will make and HDTV sometime in the future. Munster's recent estimate is that Apple will make an HDTV sometime in 2013, though he's said similar things for the past few years. There is a chance it will happen, but either way it's doubtful that Apple will abandon the current AppleTV