Exciting Xbox One & PS4 Games in May 2016`
As the weather gets warmer, the amount of video game releases on the calendar swells. With spring done, gamers are in for a tidal wave of medium to high-profile launches of Xbox One, PC and PS4 games. In May, we're expecting some of the biggest titles launches of the year.
For the PS4 owners, there's Uncharted 4: A Thief's End. The epic adventure is as highly anticipated as any console exclusive can be. Developer Naughty Dog hopes to deliver the best-looking, most narrative driven Uncharted game fans have gotten yet. Sony is hoping that the exclusive game will boost sales of the PS4. Also due out this month are two team-dependent battle games: Battleborn and Overwatch. Microsoft's train of high-profile exclusives takes a break in May. Bethesda plans to release another huge DLC add-on for Fallout 4 to close out the month.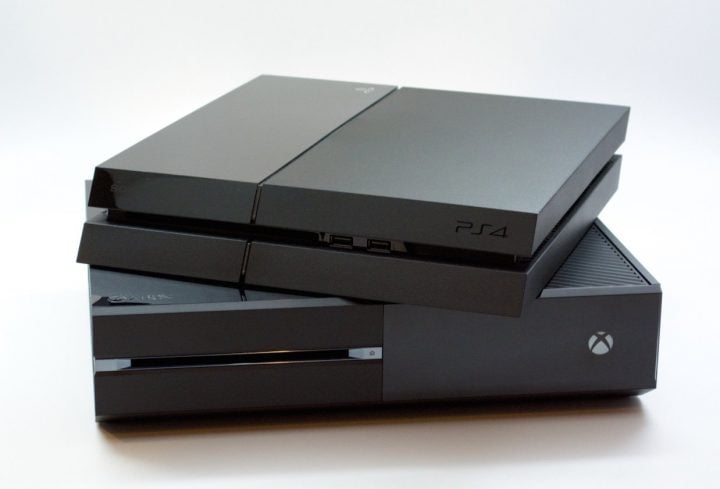 Here are the most exciting Xbox One and PS4 games coming this May.
Battleborn – May 3rd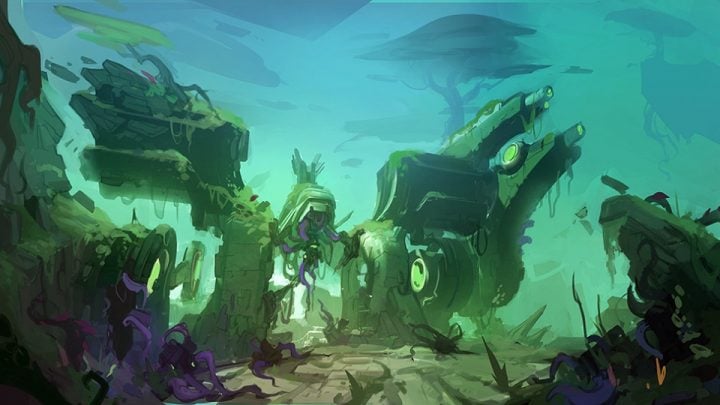 From 2K Games and Gearbox, Battleborn takes the traditional first-person shooter experience and turns it on its head. For starters, 25 different characters that players can customize and improve have their own abilities and unique advantages. Second, the game's actual multiplayer is more like a massive online battle game than a linear narrative.
Read: Battleborn Release Date & Beta: 7 Things to Know
Battleborn takes players to the another star system to uncover the truth about a devastating galactic catastrophe that makes living on other planets impossible. The Battleborn are made up of different races, all trying to defend what's left from the same force that managed to destroy most of the universe before.
Battleborn launches on May 3rd. You'll need an internet connection to play the game.
Uncharted 4: A Thief's End – May 10th
Often teased, Uncharted 4: A Thief's End should be an epic game of monumental proportions. Uncharted is one of the main reasons that some people ever picked up a PlayStation gaming console in the first place. It's set to arrive on May 10th.
Read: Uncharted 4 Pre-Orders: What You Need to Know Now
The game's story hints at what happened to Nathan Drake after he decided to step away from flying and sailing around the world on the lookout for treasure and irreplaceable artifacts. Soon, Drake is up to his old tricks again. Sam comes looking for help to track down a pirate's treasure. Developer Naughty Dog has said that the game will push Drake and its story telling abilities to the limits. For sure, the game's subtitle has a lot of series fans worried; many think that "A Thief's End" hints at Drake's death.
Doom – May 13th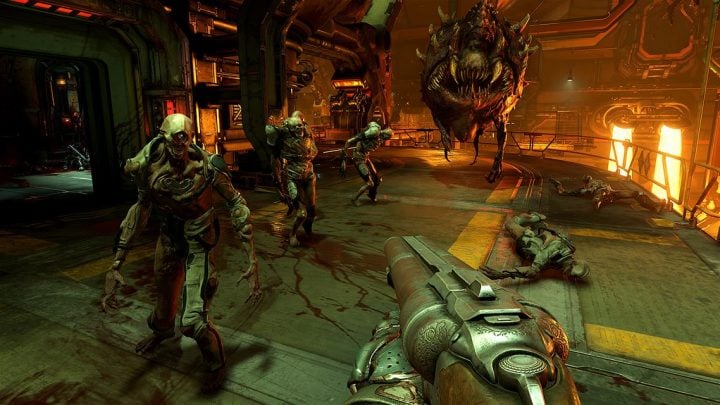 Set to make its modern-day return in May is Doom. It'll come to the Xbox One, PS4 and PCs running Windows on May 13th. Multiplayer is the big focus for the game, but a single player story will get its due too.
Read: DOOM Release Date: 5 Things to Know
Gruesome weapons and combat are coming. So are Cyberdemons, Mancubus and Revenat enemies. iD Software as also added a cover system for allowing players stuck in dangerous situations to heal before continuing on.
Doom is a cult classic.
Homefront: The Revolution – May 17th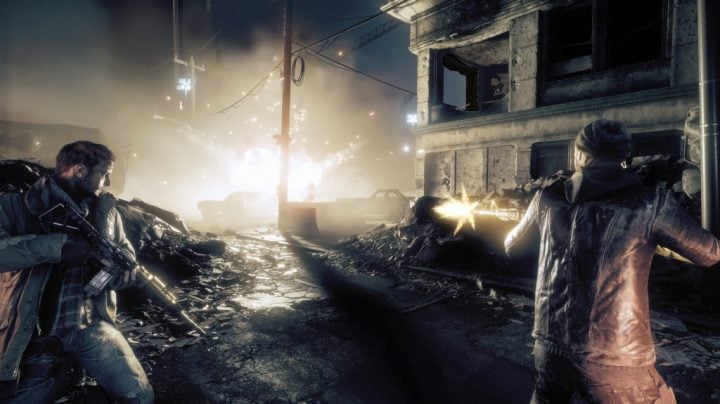 Coming to Xbox One. Windows PCs. Linux, Mac OS X and PS4, Homefront: The Revolution takes players back to a very dark, very different Philadelphia.
The Koreans are continuing their assault on the United States, having invaded large swaths of the country already. The invading force has lost some territory, but is settling for an occupation of the northeastern United States. Ethan, the player's character, and a new group of rebel fighters are preparing to take on the occupying army and give everything they have for the cause.
The game's plot would lend itself well to a linear story, but Homefront Revolution delivers an open-world experience. All the things that typically come along with open-world games are present here. We're talking weapons upgrading and scavenging. There's also an element of territory control, with different zones in the city being safe or not safe for rebels to go.
Homefront will feature an online co-op mode called Resistance.
Overwatch – May 24th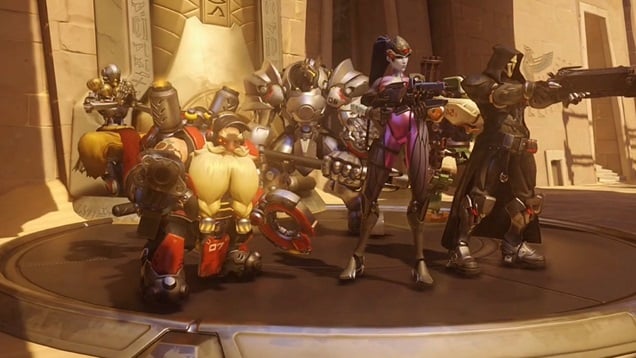 It was an international organization known as Overwatch that stopped a cybernetic threat from destroying humanity. Now that organization finds itself under attack. Overwatch is the second mature team-based battle gaming making its debut in May.
Assault, Escort and Control offer players the opportunity to meet objects with their teams using a customized character from the 21 that are included in the game. Character roles are familiar, with offense, defense and support being the main roles for players to fill. The game's levels are taken from real world places.
Read: Overwatch Pre-Orders: What You Need to Know Ahead of Release
Overwatch is being developed by gaming powerhouse Blizzard. It arrives on Xbox One, PS4 and Windows PCs on May 24th. Players will need an internet connection.
Tropico 5 – May 24th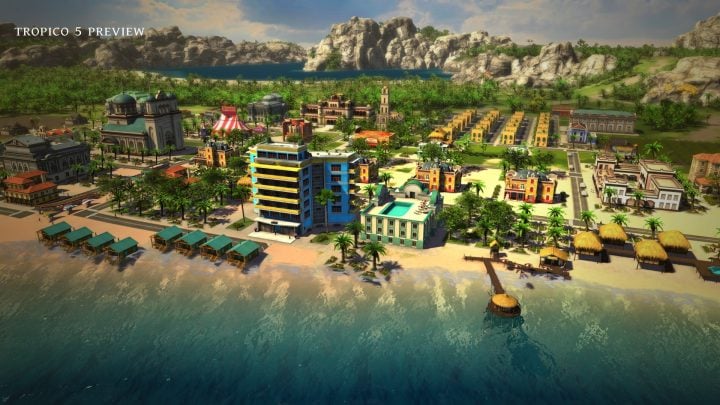 Roughly a year after it first reached the PS4 and two years after it reached other platforms, Tropico 5 is coming to the Xbox One. Tropico 5 is part competitive strategy game, part simulation. Four players build cities then decide whether they'd like to work together or destroy each other.
Fallout 4: Far Harbor – May 30th
The last major addition to Fallout 4 introduced customizable robot companions to replace Dogmeat. In May, Bethesda returns to add more story to the hit role-playing game. Far Harbor takes places up from Boston, to Maine.
The Fallout 4 Season Pass is $49.99. Besides, Far Harbor, the pass unlocks any other content that the game gets over its lifetime.
Read: Far Harbor Fallout 4 DLC Release – 5 Things to Know
Have a great month of gaming.

As an Amazon Associate I earn from qualifying purchases.