What to Expect After iOS 7.0.4: iPad Air, iPad mini & More
Several weeks ago, Apple released its iOS 7.0.4 update to iOS 7 users, an update that currently represents the most up-to-date software that is available to users with the iPhone, iPad and iPod touch. It's not going to be that way forever. With iOS 7.0.4 problems surfacing, and an iOS 7.1 update in the beta process, iPad owners in the U.S. and elsewhere are not only wondering about their immediate future but about the distant one.
All the way back in September, Apple launched a number of new products including an iPhone 5s, iPhone 5c and a big time software update in iOS 7. iOS 7 in particular was a huge announcement not only for iPhone owners but for iPad users as well as the update not only brought new features but a new look for the first time.
iOS 7 represents the biggest change to Apple's iOS operating system since, well, ever. The user interface, icons, and core applications have been revamped for better or worse and iPhone, iPad and iPod touch owners from all over of the world have installed the software at an impressive rate. The software is currently hovering around a 75% adoption rate, not bad for a piece of mobile software that has only been available for a few months.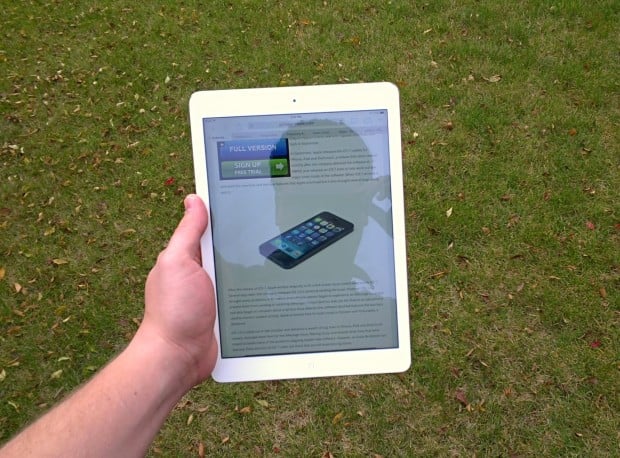 Not everything is sundaes and rainbows, however. Unsurprisingly, the software and its big time changes also came loaded with a number of frustrating bugs, bugs that Apple has tried to squash with incremental updates including iOS 7.0.1, iOS 7.0.2, iOS 7.0.3 and most recently, iOS 7.0.4 for iPhone, iPad and iPod touch.
iPad users in particular have been reporting a number of issues with iOS 7, chief among them, lag issues that are affecting the user interface. Apple has teased iPad owners with a brand new iOS 7.1 update, an update that currently sits in its first beta, though it has not made it clear when it will be coming out.
With iOS 7.1 in the beta process and the year quickly coming to an end, we wanted to help iPad owners of all shapes and sizes set some software expectations for 2014 and beyond. Here, we take a look at what we expect from the software future of the iPad Air, iPad mini and iPad with Retina Display, after the iOS 7.0.4 update.
iOS 7.1 for iPad
iOS 7.0.4 is causing problems for a number of users. We've even heard from one iPhone user who became so frustrated with the update that he wrote a letter to Tim Cook. On our end, the iOS 7.0.4 is the most stable version of iOS 7 yet. We've heard from other users who say the same thing so it's clear that while there are some users experiencing problems, there are many who are running a stable piece of software.
Point is, given the lack of major issues being reported, we highly doubt that Apple will release an incremental iOS 7.0.5 update between now and the iOS 7.1 update that is currently in the beta process. Instead, we expect it to focus its efforts on the iOS 7.1 beta and the iOS 7.1 update in an attempt to make it the best version of iOS to date. We already have seen some bug fixes emerge on the first beta so it's clear that it will be armed with fixes.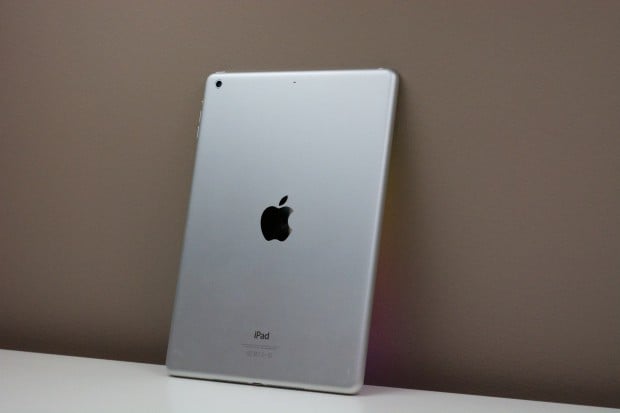 So, those looking for an iOS 7.0.5 update today or tomorrow should temper expectations. Our crystal ball isn't entirely clear but an iOS 7.0.5 update seems unlikely given how close we are to the end of the year and given the presence of iOS 7.1.
We expect iOS 7.1 to be next in line and we wouldn't be surprised to see Apple use a release window similar to the iOS 6.1 update which headed into beta in November and was released in late January of this year. January and February seem like the most likely candidates for an iOS 7.1 release date though it depends on how well the beta process goes. Thus far, we've only seen one iOS 7.1 beta. The iOS 7.1 beta 1 expires in early January.
A Few iOS 7.1 Updates
After the arrival of iOS 7.1, many iPad users will start setting their eyes on the summer, WWDC, and the presumed iOS 8 update for iPhone and the iPad. iOS 7.1 won't be the end of iOS 7 though. We fully expect Apple to continue to try and perfect iOS 7 as whole and thus, we expect there to be incremental upgrades for the iPad between the release of iOS 7.1 and iOS 8.
iOS 7.1, like any iOS update, has the potential to bring bugs of its own. It also may not fix every issue that Apple needs or wants to fix. Last year, we saw a number of iOS 6.1 updates after the arrival of the original iOS 6.1 update. It will depend on how many bugs are discovered within the new software and how ruthless Apple wants to be with an iOS 7 jailbreak.
Point is, expect there to be at least a couple of iOS 7.1.x updates prior to the iOS 8 announcement.
iOS 7 Problems to Continue
Yes, iOS 7.1 is on the way. Yes, we believe iOS 7.1.x updates are on the way as well. But that doesn't mean that these software upgrades will tackle all of the issues inside of iOS 7. Software updates are rarely perfect so iPad users should expect to encounter some issues within future iOS updates as well. Obviously, they are hard to predict but an iOS update hasn't gone by without some kind of complaints.
Issues will persist throughout iOS 7's life and once iOS 8 is relased, we'll start to see iPad users complain about issues within that piece of software. It's a cycle and one that will likely never stop given the sheer amount of iPad users on the planet.
iOS 7 Jailbreak
We still don't have a specific iOS 7 jailbreak release date or release window but all signs are currently pointing to a release after the arrival of iOS 7. The developers behind last year's Evasi0n jailbreak have remained quiet about the prospects of an iOS 7 jailbreak, something that has left those searching for a way to jailbreak in a sort of limbo.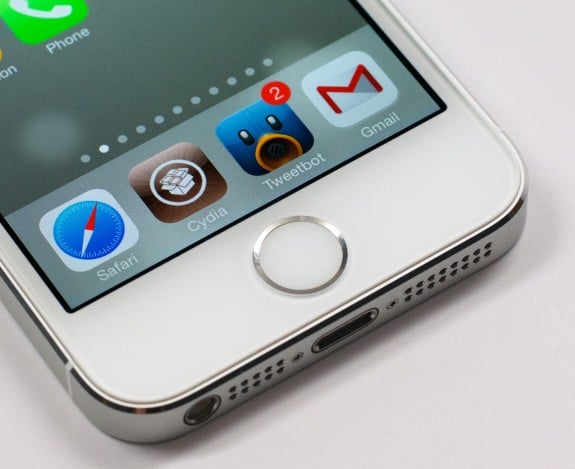 Here is what we expect to happen. We expect these developers to release a iOS 7 jailbreak in 2014. There is simply no way that they are going to skip one for Apple's latest software. If they do, we'd be shocked, just like iPad owners around the world. Earlier this year, we saw the developers release the jailbreak tool after the release of iOS 6.1 and we wouldn't be surprised if the plot is the same with the jailbreak for iOS 7.
If that's the case, expect to see some progress updates in the next few weeks.
Bigger Picture: iOS 8 for iPad and Beyond
That's what we expect for the iPad in the immediate future. But how about after iOS 7.1? Here, we take a look at our expectations beyond iOS 7.1 as we take a look at the distant software future for Apple's latest iPads and the other old variants that are current running iOS 7.
iPad Air
The iPad Air represents Apple's fifth-generation 9.7-inch iPad and its latest and greatest iPad hardware. The device arrived with iOS 7 on board, right from the start. Like its iPhone, Apple typically keeps its iPad line updated for three years before it kills off official software support. This is a big feature that Apple doesn't advertise but one that every iPad buyer needs to know about.
Now, what does this mean for the iPad Air? Well, unless Apple drastically changes its support in the next couple of years, it means that the iPad Air should get support through iOS 10. This is what we expect and it's what iPad Air owners should expect, based on Apple's history. Whatever the case, the iPad Air has a long life ahead of it.
iPad mini with Retina Display
Same goes for the iPad mini with Retina Display which arrived on shelves a couple of weeks ago. Like the iPad Air, it arrived with iOS 7 on board right from the get go. And like the iPad Air, it should get support for at least three years which means that users should expect it to get support through iOS 10. Again, Apple could certainly change things up between now and then but at the moment, expect three solid years of software support.
iPad 4
Apple's surprise iPad of 2012, the fourth-gen iPad 4, received its first major update this year in the form of iOS 7. The device launched last year with iOS 6 on board. With Apple's three years of support in mind, we expect the iPad 4 to receive two more years of support which means it should get an update next year and in the year after before it's sent packing.
Something that iPad 4 owners, and really all iPad owners, need to keep in mind is that the software feature set will diminish over time. What we means is that the older a device gets, the more features Apple strips from the update. For instance, the iPhone 4 and iPad 2 got the short ends of the stick with iOS 7. iOS 7 may have been meaty for the iPad 4 but iOS 8 will be lighter on features.
iPad 3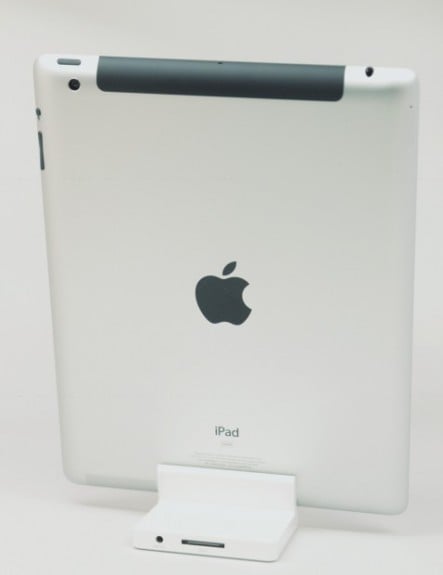 The iPad 3 was released in March of 2013 with iOS 5 on board. It received iOS 6 later in the year and this year, it received its second iOS update in iOS 7. Thus, we expect next year's iOS 8 update to be the final update for third-generation iPad owners.
iPad 2
Apple's iPad 2 is still on sale alongside the iPad Air. It's not running the iOS 4.3 update that it arrived with but instead, it's using Apple's iOS 7.0.4 update. iOS 7 represented the device's third major update, following iOS 5 and iOS 6. We expect Apple to kill it off next year and end support. iOS 8 is a long shot for the iPad 2 and at this point, users should temper expectations.
iPad mini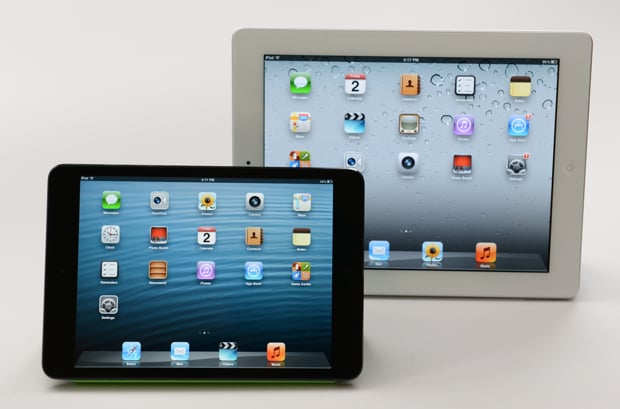 In late 2012, Apple finally debuted the iPad mini, its first 7.9-inch tablet. Like the iPad 4, the device debuted with iOS 6 on board making iOS 7 its first major update. The iPad mini doesn't feature the big time hardware that the iPad 4 does but we don't expect that to gravely impact its software future. At the very least, expect iOS 8 and we wouldn't be shocked to see it get three years of full support, ending with iOS 9.

As an Amazon Associate I earn from qualifying purchases.