What Not to Expect After iOS 7.0.4: iPhone 5s, iPhone 5 & More
In November, Apple rolled out its latest iOS 7 update in iOS 7.0.4 for iPhone, iPad and iPod touch. Just a few short days later, Apple released the first iOS 7.1 Beta, a beta that has teased owners of the iPhone and iPad, especially those that are still suffering from issues. With no iOS 7.1 release date in sight, iPhone users are likely wondering about what comes next, after iOS 7.0.4, and here, we want to help set some expectations.
So far, Apple has been following a familiar pattern. At WWDC, the company announced a brand new version of iOS in iOS 7, an update that not only brought new features to iPhone owners, but also delivered a brand new look. Shortly after its release, iPhone users discovered a myriad of issues with Apple's brand new software, issues that weren't taken care of by the software's extensive beta period.
Apple, as usual, went into action and delivered an immediate iOS 7.0.1 update to the iPhone 5s and iPhone 5c but also an iOS 7.0.2 update to all versions of the iPhone, aimed at quelling the issues that sprouted up after its release. iOS 7.0.2, unsurprisingly, had issues of its own and Apple was forced to push out a third incremental update in the form of iOS 7.0.3.
Not content with three updates, Apple recently pushed out a fourth iOS 7 update in the form of iOS 7.0.4, an update we have deemed the most stable of the five updates but one that also has seen its fair share of complaints. For the record, iOS updates of all shapes and sizes always have issues, it's a fact of life.
Like clockwork, Apple announced an iOS 7.1 update, though it has kept the update in beta form and available only to developers. Apple also introduced the iOS 6.1 beta in November of last year. Apple's iOS 7 upgrade process has been predictable but there still are some mysteries. With iOS 7.1 clearly on the way, iPhone users are likely looking toward the future, setting their own expectations about iOS 7.1 and beyond.
Here, we offer our own expectations about what we think will happen in the future, after the iOS 7.0.4 update for iPhone.
One iOS 7.1 Beta
Thus far, we've only seen one iOS 7.1 beta in the form of iOS 7.1 beta 1. On November 18th, Apple rolled out the first iOS 7.1 beta. Since then, we haven't seen another. And while it's entirely possible that Apple will only use one beta for iOS 7.1, we find that outcome to be highly unlikely given Apple's history with the beta process.
Indeed, it's a little strange that we haven't seen iOS 7.1 beta 2 emerge from hiding, but that doesn't mean that developers are going to stay on iOS 7.1 beta 1 forever. Apple never details release dates ahead of time so it's hard to say what its plans for iOS 7 are exactly but we doubt that it would have entered the iOS 7.1 beta process if it was only planning to release one version.
Historically, we have seen at least a few versions of iOS beta roll out before the Gold Master so we don't expect anything other than the release of a few more versions as Apple works to ensure that its fixes are working and that any additional features it adds are functioning like they are supposed to.
Apple's iOS 7.1 beta silence is a bit unusual, given that iOS 6.1 beta saw a few releases within the first couple of weeks, but it doesn't mean that an iOS 7.1 update is imminent. Nor does it mean that the next release is the Gold Master.
Massive iOS 7.1 Update
Do not expect iOS 7.1 to be a massive, feature-rich update. While we expect there to be some additions on board, there typically are with iOS x.1 updates, we don't expect there to be many. Instead, the iOS 7.1 update will more than likely be an update geared at improving the performance of iOS 7 as a whole. Over the past few weeks, we've detailed some of the lag issues that have affected our experience on the iPad, and thanks to other iPad owners, we know that we're not alone.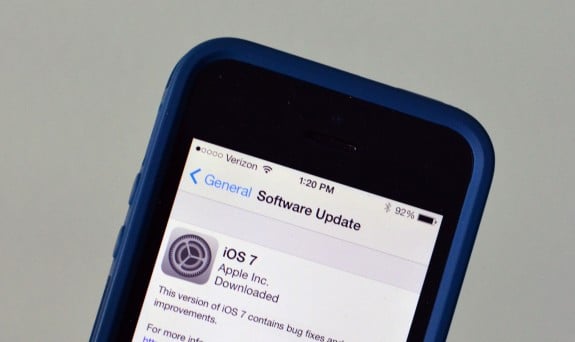 iOS 7.1 will likely work to improve the overall experience in iOS 7, throguh performance tweaks and bug fixes, but don't expect it to be this game-changing update that fixes everything, adds twenty new features, brings back the look of iOS 6, overhauls the iOS 7 design, or otherwise. Expect it to be a nice bridge between iOS 7 and iOS 8, nothing more, nothing less.
Unequal iOS 7.1 Updates
Do not expect the iOS 7.1 update to be unequal, unless of course the additions are for a feature or features that are unique to that device. For instance, last year in iOS 6.1, we saw Apple upgrade Siri with the ability to check movie times. That feature wasn't just limited to the iPhone 5, it came the other iPhones that take advantage of Siri including the iPhone 4s.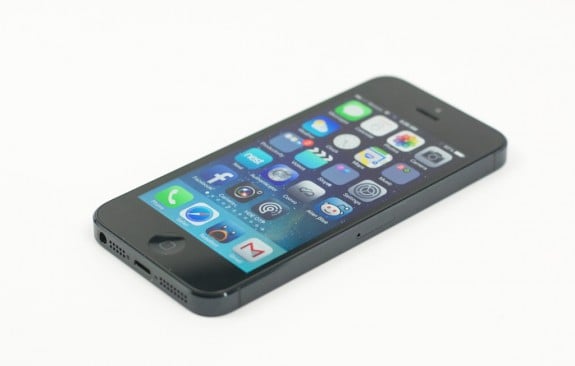 If Apple adds something in iOS 7.1, it will likely come to all of the devices that utilize that feature. In other words, we won't see a new Siri feature land for the iPhone 5s and the iPhone 5s only. Instead, Apple will bestow the feature upon all iPhone owners.
Keep this in mind for the future too. We don't expect anything different from upcoming iOS 8.1 and iOS 9.1 updates for the iPhone either. iOS 7.1 will be equal, at least when it can be.
Irregularly Scheduled Programing
iPhone owners shouldn't expect Apple to deviate from its usual upgrade style. What we mean is that Apple will likely stick to its usual playbook, just like it has, thus far, with the release of iOS 7.
That means multiple iOS 7.1 betas, that means zero talk about an iOS 7.1 release date, that means a public roll out close to the release of the GM, that means a release on a random weekday, that means a release between 9AM and 10AM PST, and that means availability Over-the-Air and through iTunes. Don't expect the company to follow any other pattern.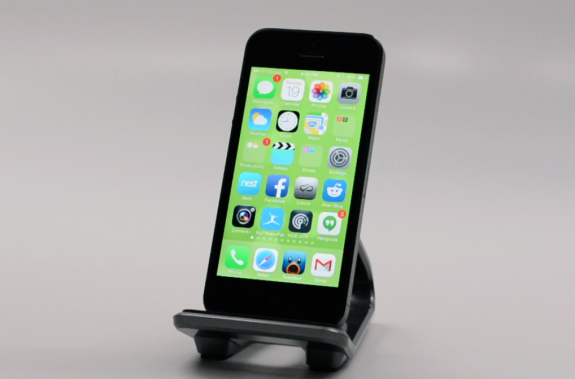 After that, don't expect to skip right to iOS 8. There will be a few incremental iOS 7.1 updates to help tidy up before the big update arrives later in the year, possibly in the summer or the fall. Then, the process will repeat itself with iOS 8.
While it may seem boring, it does help set expectations for iOS updates and their release dates and that's something that iPhone owners will come to appreciate, especially with all of the drama that surrounds Android software releases.
iOS 7.1 Jailbreak Surprises
We expect an iOS 7 jailbreak to arrive next year, perhaps soon after the release of iOS 7.1 for the iPhone. What we don't expect is to see it released on different dates for iPhones running iOS 7. Instead, the Evasi0n jailbreak team, that is clearly working on something for iPhone users on iOS 7, will likely release the iOS 7 jailbreak tool for all devices, all at once.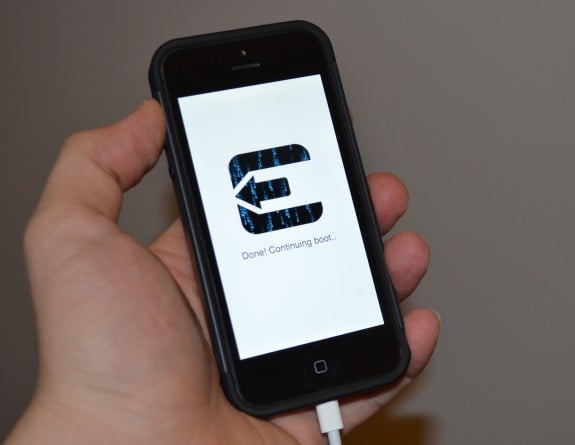 That means for the iPhone 5s, iPhone 5c, iPhone 5, and iPhone 4s, all at once. Anything less than that would be surprising. Unfortunately a release date for the jailbreak is still out of reach but we wouldn't expect it to land too long after Apple releases iOS 7.1. And it's at that point that we'll probably see Apple software engineers engage in a game of cat and mouse with iOS 7 jailbreak developers.
Apple will almost certainly release incremental update to iOS 7.1 aimed at plugging up the exploits used by the jailbreak. So, iPhone users should not expect to get every iOS 7.1 update. Instead, expect to get left behind on one of the early versions.

As an Amazon Associate I earn from qualifying purchases.