Extreme Scratch Test Shows Resilient Champagne Gold iPhone 5S
One of the key complaints with the current iPhone 5, in particular the black model made of anodized aluminum, is that scratches and scuffs easily show up on the phone. It looks like Apple may have changed the manufacturing and painting process moving between the iPhone 5 and the iPhone 5S as a new video showing what is reported to be a champagne gold iPhone 5S shows that the next generation smartphone holds up well with scratches.
Though the iPhone 5 and the iPhone 5S retain the same industrial design minus some small changes, the gold color does seem to hold up better than the iPhone 5.
In the scratch test completed by JailBreak Nation, a coin was used to scuff the iPhone's rear shell. After scratching the shells with a coin and then "wiping the residue away," it looks like the gold is "a little bit better" than the black model.
Even the chamfered edge on the gold model seems to hold up better on the gold model than the black edition of the iPhone 5.
In the next test, a knife was used to scratch both phone models. In an interesting twist, under the extreme test with a knife, the reviewer in the video noted that the black model held up better than the gold iPhone 5S. The reviewer concluded that the iPhone 5S's gold color held up better with daily use but under more harsh conditions, the black iPhone 5 may be a better fit for users who really abuse their phones.
It's unclear at this point if the differences in the scratch test results are due to the color differences where scratches on one color appear more visible, or if Apple made some inherent changes to the color treatment process so that the iPhone 5S will be more resistant to scratches under the new paint application.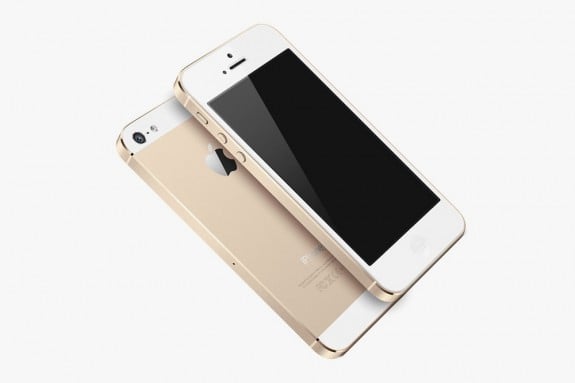 The results are still mixed. The plastic iPhone 5C may still be more resilient to scrapes, dings, and scuffs than the iPhone 5S.
Both smartphone models are expected to be announced in September by Apple at a private media event.

As an Amazon Associate I earn from qualifying purchases.