Fable Legends Detail Shocks Xbox One Owners
New details developer Lionhead Studios is sharing about its Fable Legends game has both Xbox One and Windows gamers talking a lot about micro-transactions and low-cost games. This morning Lionhead Studios revealed that Fable Legends will be absolutely free-to-play.
Lionhead made the announcement this morning in a post on its Fable Legends news blog. News of the game being free comes just a week before Microsoft is expected to talk more about its strategy for delivering an Xbox Live experience on Windows 10 at GDC 2015.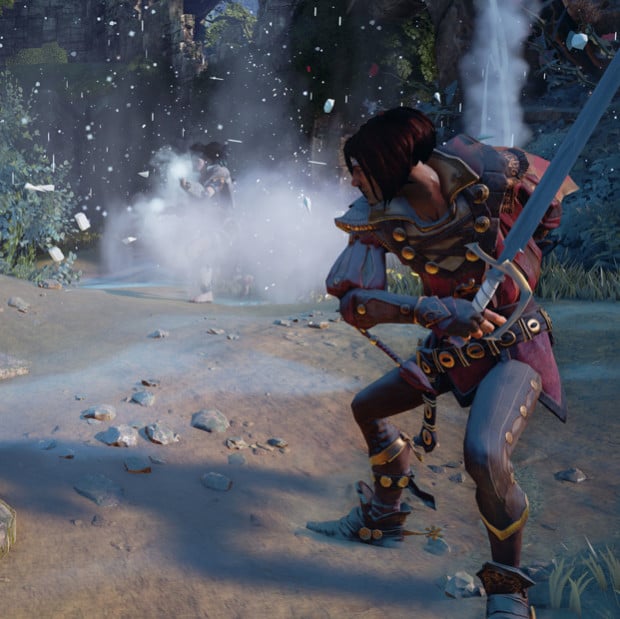 The studio says that it decided to make Fable Legends "available to as many players as possible." Allegedly, Xbox One and Windows PC gamers will be able to play the game from beginning to end without having to pay for a single thing. That's important, because many free-to-play games eschew a cover charge in exchange for offering purchasable items to make the game more enjoyable. It's a tactic Microsoft used in the Killer Instinct reboot available on the Xbox One today. Free-to-play titles are big on smartphones and tablets already.
Anything that a character can purchase in the game will be available to earn in the game to earn. Lionhead is also promising to maintain Fable Legends with a steady stream of updates. Examples in today's announcement include new Heroes and Villains.
Announced back in 2013, Fable Legends will be the second large-scale departure from what we're used to in the Fable franchise. The first three versions of the game were story-focused role-playing titles. In each of those Xbox players took control of a hero and slowly leveled him up as they tried to bring order to the kingdom of Albion. Choices made in the later games decided what kind of ruler the player would become.
Fable Legends gameplay from last year's Electronic Entertainment Expo indicate the combat will feel familiar to anyone who played one of the past games in the main trilogy. That being said, Fable Legends is meant to be played with other gamers. A team of Xbox One or PC players form a group of heroes trying to make it to the end of a specific level. Another player can take on the role of a villain, tasked with making sure the team of heroes never reaches the end of the level.
Fable Legends is the first game we know that'll let PC and console gamers play alongside each other on Xbox Live. Xbox Live is a huge part of Microsoft's Windows 10 experience. A built-in Xbox app will allow PC gamers to record clips from their favorite titles and upload them directly to Xbox Live. Microsoft also revealed it'll let Windows 10 devices stream games directly from their Xbox One – provided that they are all on the same network. Ironically, Windows 10 itself will be available as a free update to computers running Windows 7 and Windows 8 for one year.
Getting Fable Legends in the hands of as many people as possible is a smart move on Microsoft's part. First, many of the company's business are moving to a different business model where it's more important to deliver a basic product and then improve on it over time. Typical console games that are released for $60 maybe have a good shelf life of a year or two years thanks to downloadable content. With the free-to-play model, Lionhead has made it clear that it plans on Fable Legends being viable for a lot longer than two years.
So far we only know that Microsoft expects to release Fable Legends sometime in 2015. Presumably, get more about a Fable Legends release date by this year's Electronic Entertainment Expo.