Fable Legends Release Latest To Tarnish Xbox's 2015 Line-Up
Microsoft spent the better part of 2015 saying that its Xbox One entertainment console would have the "greatest line-up in Xbox history." Now it seems that the company might get away with using that same tagline in 2016. For a third time, it's studios and partners have delayed the release of an Xbox One exclusive game. The Fable Legends release date won't come until 2016.
Fable developer Lionhead confirmed a delayed Fable Legends release date this morning in a blog post on the game's website and a YouTube video. Ironically, Lionhead isn't actually confirming when the game will make its way out of testing. This week's announcements only indicates that there will be an Open Beta for Fable Legends beginning in 2016.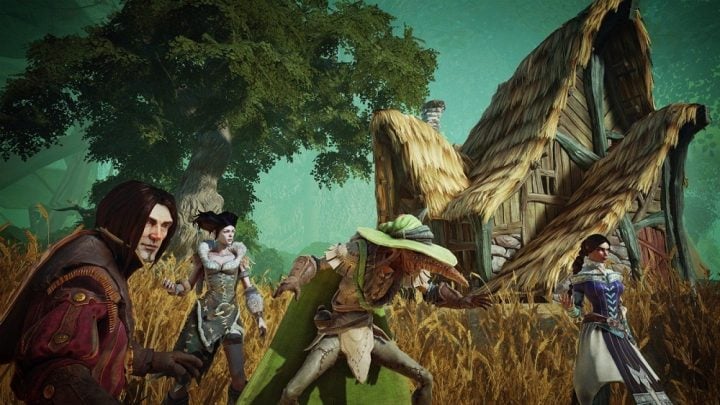 "Fable Legends is coming together well and it's a lot of fun," this week's post starts. The studio says that it thinks it can make the game better and that's why it's committed to not delivering Fable Legends until 2016. "Fable Legends won't release into open beta this holiday as previously announced. We realise that this may be disappointing for those of you not currently playing, so we wanted to tell you why."
The studio says that what Fable Legends has become is more ambitious than what it originally planned. Adding new features and marrying its role-playing game and real-time strategy elements necessitates longer development time, according to the studio. "We've built a beautiful new world full of grand stories and adventures. And it's taking more time than we thought."
https://youtu.be/_9vpbcymR8Q
The studio does have some progress to share. The Fable Legends Closed Beta began some time ago. Xbox One and PC owners could play the game on weekends when Lionhead had things that they needed to test out. Those who've made it into the Closed Beta can play the game whenever they want now, the studio says that the game is now available every day, all day.
To get into the Closed Beta, Xbox One and PC owners need an invitation. To that end, Lionhead says that there are 100,000 new invitations going out over the "next few weeks." Those who've applied and waited the longest will get priority access over those that haven't. New sign ups are still available at the Fable Legends website for anyone that hasn't applied already.
Certainly, delaying a game isn't a bad thing for shoppers. There's already plenty to play this holiday season. What's more, gamers can expect a better experience since Lionhead has more time to improve on the game – theoretically.
The problem for Microsoft in general is that its has now effectively cancelled plans to introduce cross-platform play to Xbox Live this year. It's somewhat stunning since the company talked a lot about letting Windows gamers and Xbox gamers play alongside each other seamlessly.
The company is still quiet on the version of Gears of War Ultimate Edition that it teased at the Electronic Entertainment Expo in June. Gigantic, the only other game that Microsoft has confirmed will offer multiplayer experiences that link machines running Windows and the Xbox One, isn't coming in 2015. Gigantic developer Motiga revealed earlier this month that its game wouldn't arrive until next year. Anyone that upgraded their PC to Windows 10 or invested in new hardware for these games and is a bit stuck at the moment. Microsoft confirmed that over 100 million devices were upgraded to Windows 10 earlier this year. Windows 10 is the free operating system update that includes the Xbox on Windows experience. Microsoft also delayed Quantum Break into Spring 2016. That game isn't coming to Windows, as far as we know.
Luckily, there are no pre-orders to cancel yet where any of these games are concerned. Fable Legends and Gigantic are both free-to-play games with power-ups that users can purchase inside them.