Facebook App for iPad Gets Detailed
We had heard awhile back that a launch of the official Facebook app for the iPad, something that Apple tablet owners have been craving for quite sometime, was finally on the horizon. And then, when Facebook announced that it was announcing something awesome at the end of June, we got excited. Well, it's not late July and we haven't seen hide nor hair of the official iPad app. That is until TechCrunch blew the lid open on Facebook's plans by discovering code for the official iPad app hidden within the code of the official iPhone application.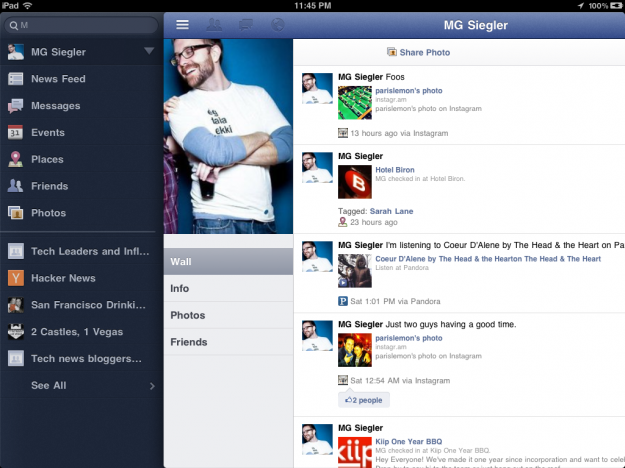 The report confirms that the software you're going to hear about and see here is the same software that Facebook is going to be launching for iPad owners at some point in the future, a future that is probably now coming a lot sooner because of this leak.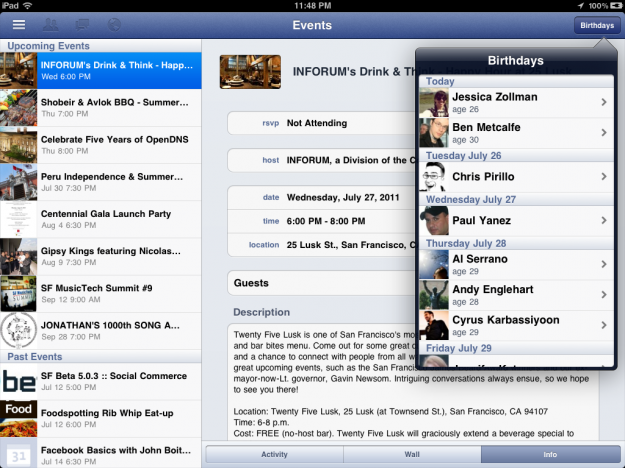 Now, for the app. It's supposedly a fantastic application which isn't surprising considering how well done the official iOS (and might I say Android) application is. The iPad application, unlike the iPhone app, employs a left-side menu that will allow you to do all of your social networking with the flick of a finger or a touch of a button. If you flip your iPad horizontally, you'll get a list of friends that are online so as to chat with them. Places and Photos are also supposedly done very well and work perfectly with the iPad's big screen.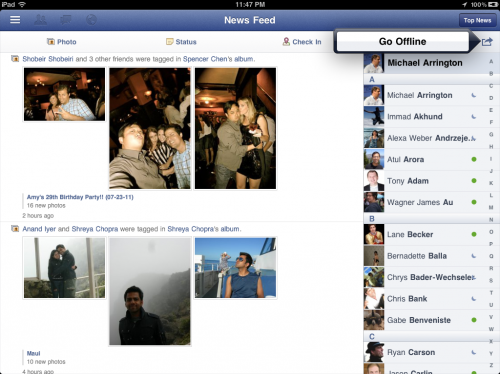 Keep in mind that there is a possibility that the software that Facebook releases could very well be different when it's officially released but we have a pretty good feeling it's going to look pretty similar to what you see here.Here are a few more pictures.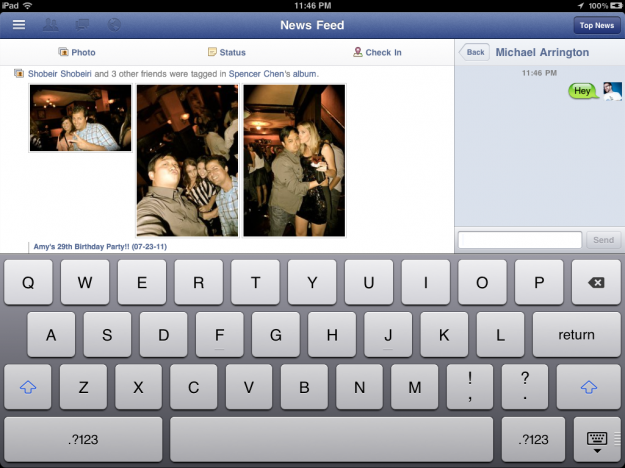 We're excited, how about you?

As an Amazon Associate I earn from qualifying purchases.