Facebook Buys Moves App to Track Your Health & Fitness
Facebook is on the move yet again, as it has acquired the company behind the popular health and fitness tracking app Moves (see what I did there?). Finnish company ProtoGeo Oy has been bought by Facebook, saying that it will help build and improve its products and services.
First off, Facebook says that it intends to keep the Moves app independent from Facebook's operations, so you won't be seeing any kind of health and fitness tracker come to Facebook's own set of mobile apps, and ProtoGeo Oy says there are no plans to share Moves data with Facebook, so privacy freaks shouldn't be worried.
Facebook and Moves will stay independent from one another for the time being, which is also what the social network is doing with Instagram and WhatsApp.
A dollar amount was not disclosed, but we'd be surprised if it surpassed the whopping $19 billion acquisition of WhatsApp.
It's easy to see why Facebook chose Moves as its first step into the health and fitness sector. The app takes quite a unique approach, and while it includes a basic step counter like many other apps in the app store, Moves does it with a good dose of steroids, making note of when you started and stopped activities throughout the day. It's also compatible with various activities and will automatically detect between walking, running or cycling based on M7 data and GPS data.
Moves is an elegant-looking app that shows your day as a simple storyline and even plots your routes on a map, showing you how far you've gone, how many steps you took, how many calories you've burned, and much more.
Social Is the New Fitness
So we know why Facebook chose Moves as the health and fitness app to acquire out of the rest of crowd, but why is the social network getting into health & fitness in the first place?
Facebook didn't say exactly why it bought a health and fitness app, but it's easy to see that these kinds of apps are taking off in popularity. Health and fitness in general is becoming more popular, and with many companies making their own health and fitness products, it makes sense that Facebook wants to get in on the action, especially when the bigger companies are jumping in.
Samsung is making a huge push for healthier lifestyles with its new Galaxy S5 smartphone, which comes with a built-in heart rate monitor and the new S Health app that tracks all of your health and fitness habits. The company even launched a fitness-focused smartwatch called the Gear Fit, but it hasn't been the greatest device that we've wanted it to be, unfortunately.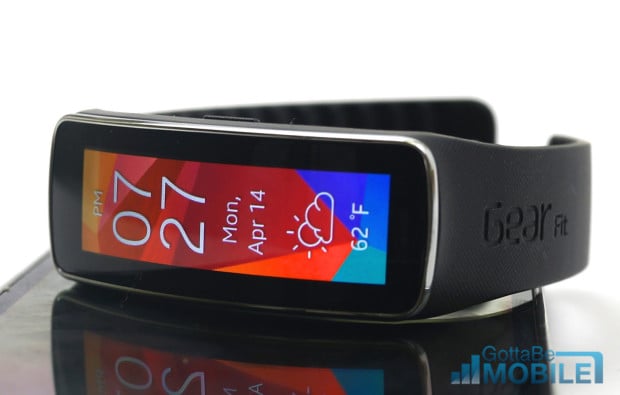 Apple is also rumored to be kicking it up a notch in the health and fitness department. iOS 8 will reportedly come with a new app called Healthbook that will track your fitness and health habits, and the long-rumored iWatch is also said to be full of fitness-related features.
With that said, it makes sense for Facebook to get in on all the action and be a part of it. Furthermore, fitness is essentially a social activity for a lot of people, so the social side of Facebook could easily blend with its new focus on health and fitness.
What Does the Future Hold for Moves?
If you're an avid user of the Moves app, we wouldn't worry too much about the possibility of changes to the app. Both Facebook and ProtoGeo Oy have said that Moves will still operate normally and independently, and as for now, Moves data will not be given to Facebook, although we could easily see the possibility of Facebook integration in the app, in order to share runs and walks with friends.
Read: 5 Best Running Apps for iPhone to Help You Get In Shape
So you shouldn't be worried at all. In fact, something good has already come from the acquisition, and that is the Moves app is now available for free, instead of the usual $2.99. We're not quite sure if this is just a limited-time sale, but the timing does hint to the possibility that the price drop is related to the acquisition and could be a permanent price drop, which is obviously great for consumers.
However, we're curious to see where Facebook and Moves go from here. We wouldn't be surprised at all if the app added on some Facebook features, such as social integration and the possibility of competing against friends and comparing fitness goals and milestones, but we'll ultimately have to wait and see what the future holds for Facebook and the fitness industry as a whole.

This article may contain affiliate links. Click here for more details.