Facebook Camera iPhone App Adds Filters, Simplifies Sharing
Despite the recent Instagram acquisition, Facebook has its own dedicated photo sharing app for the iPhone.
The new Facebook Camera app is an easier way to take photos to upload to Facebook, share multiple photos to social network, and view friends' Facebook photos. The app features Instagram-like features for editing photos, but has a few obvious differences.
Facebook Camera gives users a selection of 14 different filters, though very few of them seem to do more than just alter the lighting of the image. Unlike Instagram, the new app also lets users crop the photo anyway they want, so they're not stuck with square photos. Photos can either be taken with the app and uploaded, or users can choose a batch of photos from the Camera Roll to edit and upload.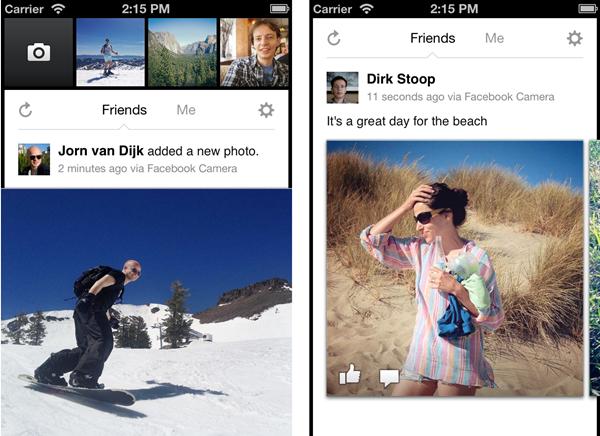 Even users that don't want to use the filters will find the app handy for uploading multiple photos at once without having to go to a desktop or laptop.
The app has a cleaner design than Instagram, offering just a simple steam of photos with no bottom menu bar. The result is a nice way to view photos, but it means users need to scroll back to the top of the app to take a photo. For a version 1.0 that's fine, but even just a Path-like circle in the corner that launches the camera would be a nice addition.
With fewer sharing options (it only shares photos with Facebook, as expected), Facebook Camera won't replace Instagram for most users. It does, however, offer easier photo sharing for heavy Facebook users who don't want to sign up for Instagram.
Facebook Camera is more of a competitor to Instagram than another version of the same from the same company. This could mean the start of an interesting intra-company rivalry, if Facebook Camera becomes popular.
Facebook Camera is currently available in the App Store.

This article may contain affiliate links. Click here for more details.