Facebook Deals to Rival Groupon on Discount Shopping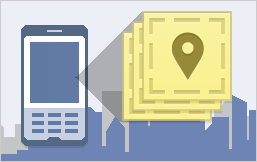 Looking for the latest deals and the hottest in bargain shopping? Look no further than your most beloved (or hated) social network as Facebook may soon launch its own deals service called Facebook Deals to challenge the likes of Groupon, Living Social, and Deals by Citysearch.
Where Facebook has a lead is in its user base. Though the Deals service will launch in five test cities–Atlanta, Austin, Dallas, San Diego, and San Francisco–Facebook loyalists won't have to log into another website or app and can integrate their bargain hunting into their daily routine of wall updates, photo uploads, and messages. Deals would also complement Facebook's check-in service, which rivals Foursquare, called Places.
With Deals, Facebook could potentially collect even more data about its users preferences by integrating discussion amongst friends about the latest hot destinations in town, figuring out what things users buy, and also where users would go after they find their deals with Places checkins.
According to the company, Deals may sent via email, but it will also show up in your wall feed if friends post it as part of their status update, making the online shopping experience social. The service will also integrate with Facebook's credits program which is a virtual currency. According to the New York Times, "Deals may well be a boost to another important Facebook program: Credits, the company's virtual currency. Users will be able to buy Deals with a credit card or with Credits. Until now, Credits could only be used to buy virtual goods inside games and some digital products like movie rentals."
The service will most likely be integrated into a future update for the company's apps for smartphones on various platforms. It'd be great if Facebook can also integrate location-aware capabilities to push out deals or let users know that a deal may be happening at or near a destination they are at, based on preferences.
To access Deals, visit: https://www.facebook.com/deals

As an Amazon Associate I earn from qualifying purchases.