Facebook for iPhone Updated With Event Check-Ins, Map View For Places
Facebook has just released an update for their iPhone app, bringing the version up to Facebook 3.4. The update brings a number of changes including Map View for Places, Check-Ins for Events, the ability to unfriend people from your phone, as well as improvements to the News Feed and notifications UI.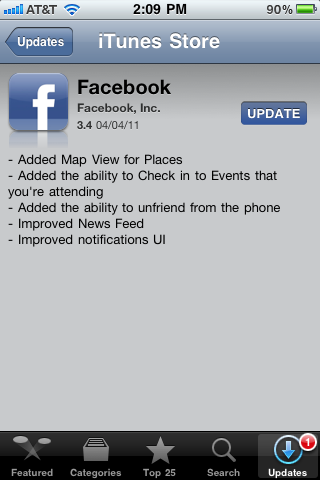 Improvements to the News Feed appear to be subtle but the Notifications UI now shows a photo of the person that interacted with your profile. Not a huge change but certainly nothing to complain about either.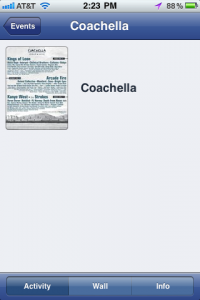 The big changes here are obviously Maps for Places and the ability to check into Events. In order to check into an event, you need to be invited to the Event and you need to have answered yes when asked to attend.
You'll also see several new additions here including a 'Here Now' list that shows who is currently at the event and there is also a little Activity tab that shows the goings on, presumably showing pictures and comments from the event.
As for Maps for Places, it uses Google Maps and allows you to stalk see your friends on a nice big map. It's definitely a feature that avid Places users have been waiting for.
The update is available now and can be found here.