Facebook for Windows Phone Gets Big Update
Facebook has pushed out a major update for its Windows Phone application that pull the application closer, feature wise, to the versions found on Apple's iOS and Google's Android operating system.
In a blog post, Microsoft has detailed the software update which brings the version of the Windows Phone application to version 2.5.
The update comes full of features and improvements and it might just convince those who have been holding out on downloading the application to head to the Marketplace to finally install the app.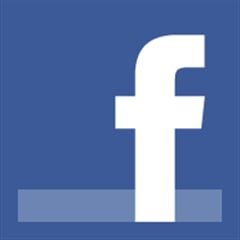 Here is a rundown of the stuff that's new:
Threaded messaging: Full Facebook threaded messaging, including group messaging.
Better tagging: Now you can tag friends and locations in your posts in the "with" and "at" format.
Wall cleanup: Use tap and hold to delete posts and comments from your Wall.
Hot links: Links in posts are now tappable.
More to "Like": You can now Like comments
The messaging, tagging and the ability to like comments are huge additions to the application and should please those who have been using the stand-alone application since its launch.
Now, keep in mind, users are going to have to have Windows Phone 7.5 Mango installed in order to upgrade the application or install it for the first time.
Microsoft now requires the update to be installed in order to access the Marketplace. Those who are running an earlier version of Microsoft's mobile software will receive errors when trying to upgrade or download.
To get rid of those errors, Windows Phone 7.5 Mango will have to be installed.

As an Amazon Associate I earn from qualifying purchases.