Facebook Home Review: Surprisingly Useful but Lacks Widgets & Folders
Earlier this month Facebook announced Facebook Home, an Android launcher, an app that takes over the phone's home screen replacing interfaces like HTC's Sense or Samsung's TouchWiz.
We tested it on a Samsung Galaxy S3, one of only six compatible phones, and the results are surprising.
Facebook Home sounded like a nightmare that only diehard Facebook users would want.
Mark Zuckerberg and Facebook said Facebook Home puts people first, but it sounded like it put Facebook first. Yet, Facebook Home grew on us after a short period of testing.
Facebook Home is a free app available on the Google Play Store. Users with a compatible phone can install it in minutes for a trail run, and quickly uninstall Facebook Home if it's too social.
Facebook Home Interface
Hit the home button to show the user's profile picture in a tiny circle and the cover flow of recent status update images from friends. From this screen users can swipe left or right to show other status updates or they can Like someone's status, comment on it or view other Likes and comments.
Tap on the screen again to show the profile pic. Tap and hold on it to open Facebook Messenger, which pops out to the left, Apps from the icon above the circle or the Facebook app via the right most icon.
The App screens won't allow users to place widgets on them, nor will the main home screen. Android power users will probably turn Facebook Home off for this reason alone. Users can't organize apps with folders either.
We like the simple four by four grid, familiar to any smart phone user. The first screen shows all of our apps scrolling vertically. Facebook needs to add folder organization to the mix. The company is planning monthly updates, so hopefully we see this soon.
Chat Heads
Facebook Home introduced something called Chat Heads. These little profile circles show up on the Facebook Home screen when we begin a conversation using Messenger. Facebook Messenger can also serve as the phone's Texting app, this gives uses quick home screen access to SMS and Facebook messaging. Users can do this now with widgets, but it's more elegantly designed with Chat Heads.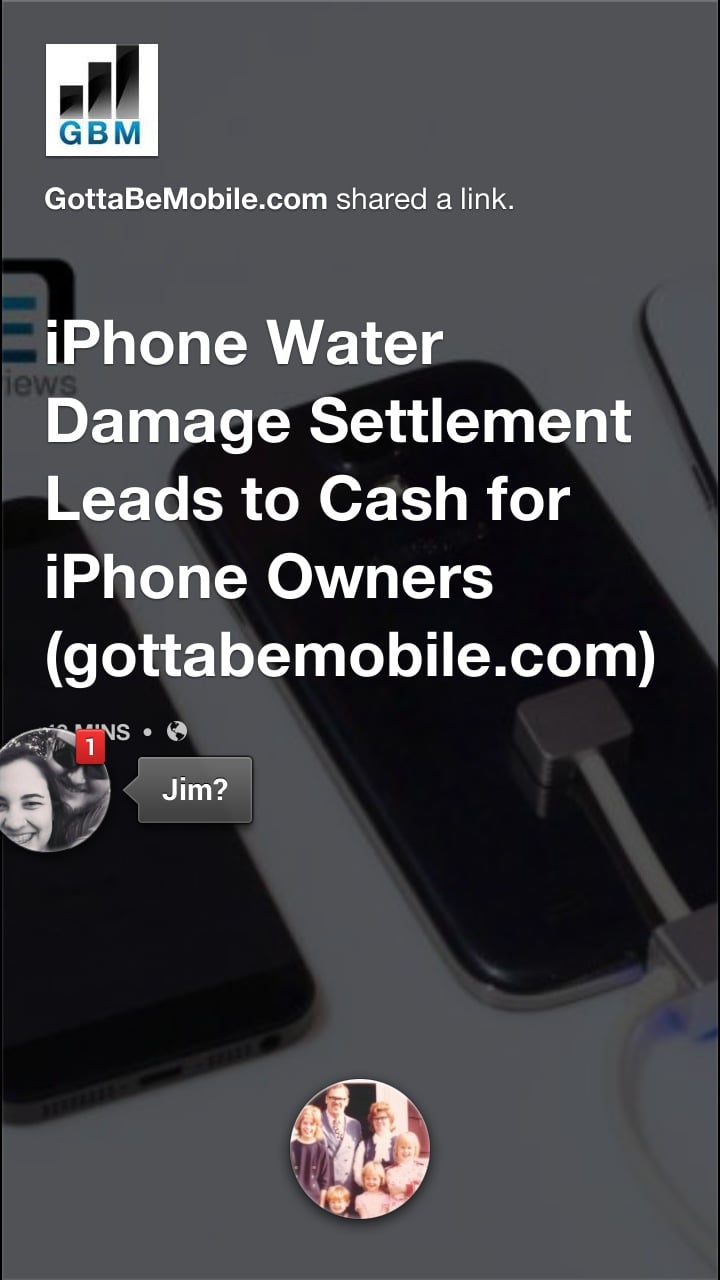 Tapping a Chat Head opens a threaded message window. From there users can open the Messenger app as well.
Limited Availability
Facebook Home only runs on the following phones at launch:
We hope they will add more to the list.
Should Users Switch to Facebook Home
https://youtu.be/mx_GzNlQOxI
Facebook Home offers a more compelling feature set than we imagined upon first hearing the idea. The strange commercial above didn't help either.
First impressions aside, the beautiful design and smooth interface with quick and easy access to Facebook's features look beautiful and works well. Facebook power users will love Facebook Home on their Android phones.
Unfortunately, the lack of widget support will chase away Android power users. Because of this failing and the limited availability for only six phones at launch, we can't call Facebook Home a home run at launch, but its at least in the ballpark.
Adding widgets and rolling it out to more devices might win over some reluctant Facebook users.


As an Amazon Associate I earn from qualifying purchases.