Facebook Launches App for Over 2500 Different Phones
If you're not on a major OS platform, you're a little bit behind in terms of a quality Facebook application. In fact, you might not even have access to one. Well, Facebook is here to solve that problem as it has rolled out something it is calling Facebook for Every Phone which is a rich Facebook application available to 2,500 different phones from around the globe.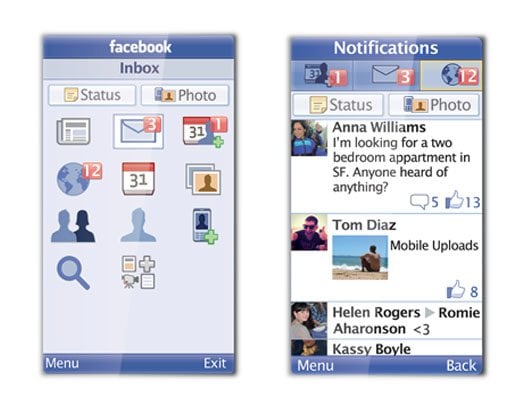 The Facebook for Every Phone app includes most of Facebook's most popular features including News Feed, Inbox, and Photos, and it also allows you to upload photos and find your friends via the contact list on your phone.
So, how do you get it? Well, all you have to do is visit m.facebook.com and scroll down to the download link. You can also just enter d.facebook.com/install into the browser on your phone. It's also going to be available on app stores like GetJar, Appia and Mobile Weaver.
What's more is that Facebook is offering 90 days of free data access for phones from the carriers below:
•   Aircel (India)

•   Airtel (India)

•   Banglalink (Bangladesh)

•   Beeline (Russia)

•   Celcom (Malaysia)

•   Etisalat (Egypt, Nigeria)

•   Globe (Philippines)

•   Idea (India)

•   Indosat (Indonesia)

•   O2 Telefonica (Germany)

•   Reliance (India)

•   Smart (Philippines)

•   Smartfren (Indonesia)

•   Telkomsel (Indonesia)

•   Three (Indonesia, United Kingdom)

•   TIM (Brazil)

•   TMN (Portugal)

•   Ufone (Pakistan)

•   Vodafone (Turkey)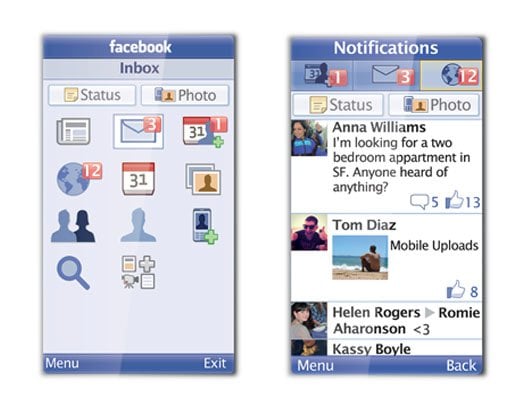 And even when that 90 days ends, the application is designed to use less data than most Java applications or mobile sites so it's not going to send your data bill skyrocketing. The application is available right now for free and Facebook is working on making it available to even more phones in the future.

As an Amazon Associate I earn from qualifying purchases.