Facebook Pages Manager for iPhone Makes Pages Easier to Manage
Facebook is spinning off another feature into its own iOS app. The new Pages Manager app helps users separate their personal and professional Facebook identities.
According to 9To5Mac, New Zealand Facebook users started seeing messages about the app today in the Facebook for iPhone app. The message tells users the new app can help them "keep up with your Page and connect with your audience in one place."
The message links users to the app in the New Zealand App Store. The app is free, and was just posted today. We expect the app to launch in the U.S. App Store tonight around 11 p.m. ET, when the App Store gets updated.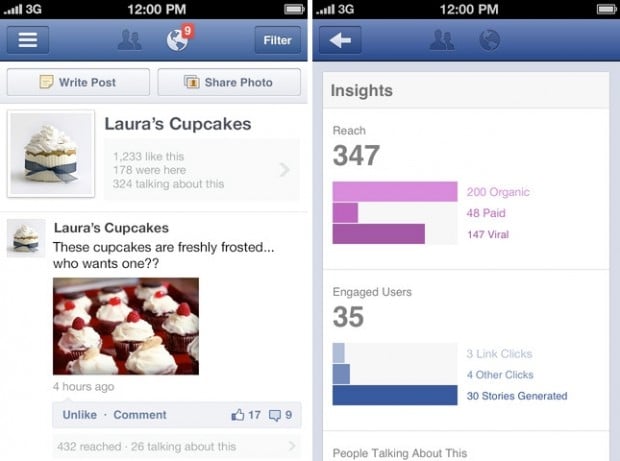 The app makes it easier for Page admins to separate their personal accounts and their Pages. It should make sorting through notifications much easier, with all the Page comments and posts getting pushed to the Pages Manager app.
The new Pages Manager app also brings in features for Page admins that were missing from the mobile apps before. With the new app, admins can use Facebook's Insights. Insights shows Page admins stats on how many people viewed their page, where they came from, and how they interact with it.
Facebook hasn't officially announced the app yet, but we assume that announcement will come tomorrow. We can only find the app for iPhone at the moment, with no Android or iPad app in sight. Hopefully those apps will come out later as iPhone users aren't the only ones that can use an easier way to manage Pages on their mobile devices.

As an Amazon Associate I earn from qualifying purchases.