Facebook Reader is a Flipboard, HTC BlinkFeed Competitor
After an unsuccessful attempt at conquering the mobile space with the Facebook Home launcher UI on the HTC First, Facebook may be working on a second UI that will allow users to quickly access status updates, wall posts, and news feeds. According to the Wall Street Journal, the project is called Facebook Reader, and the interface would be similar to what Flipboard is doing. Facebook CEO Mark Zuckerberg is said to be closely involved with the project.
Facebook Reader may also compete with HTC's BlinkFeed on the Sense 5.0 UI on the HTC One.
"The social network has been quietly working on a service, internally called Reader, that displays content from Facebook users and publishers in a new visual format tailored for mobile devices, people with knowledge of the matter said," the Journal reported.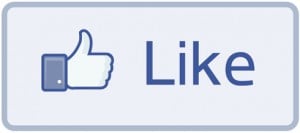 When the social networking giant had launched the Facebook Home UI, Zuckerberg said that Facebook doesn't need to launch its own branded phone experience, but he did acknowledge that mobile is an important space for the company.
The company has been experimenting with new features lately. In addition to adding short video clips to its wholly-owned Instagram property to compete against Twitter's Vine, Facebook also added hashtag support for users to more closely track hot topics and see what important trends are publicly being commented about. The hashtag support could become a part of the new Facebook Reader initiative if launched.
While Google is abandoning the news market and will no longer support its Google Reader RSS services, Facebook is hoping that its Reader program may become "the best personalized newspaper in the world."
Details are still scarce about the project, and it's unclear if and when the project will launch.

This article may contain affiliate links. Click here for more details.