Fake iOS 9.3 Jailbreak Release Compromises Your iPhone
If you've recently updated your iPhone or iPad to the new version of iOS, you might be looking for a new iOS 9.3 jailbreak. At least one site has appeared to scam jailbreakers out of money – here's how to avoid it.
For years now, Apple has been fighting a war with jailbreakers on the internet. By design, an iOS device is pretty restrictive, with measures in place to prevent you from installing software outside of the App Store (which is itself limited in a number of key ways, mostly to improve device security, but also to maintain Apple's software and media monopolies within the iOS ecosystem).
The system works – while there have been occasional security concerns, it's generally not been worrying about. Some users find the restrictions chafing, however, and while Apple has incorporated a number of jailbreak features into the core iOS operating system, there are a number of things that can still only be accomplished via jailbreak.
Read: 4 Reasons Not to Install iOS 9.3 and 5 Reasons You Should
Thus, with every release, Apple tries to close jailbreaking holes, and researchers and developers continue trying to hack their way in. One group is playing off the success of these jailbreaking groups to scam iPhone users out of their cold, hard cash.
How does the iOS 9.2 and iOS 9.3 Jailbreak scam work?
It appears to have launched a few months ago, and you can find the scam at Taig9.com. It works by installing a profile to your device, which provides whoever developed the "tool" to collect your unique Apple device number, but is otherwise not much of a security concern.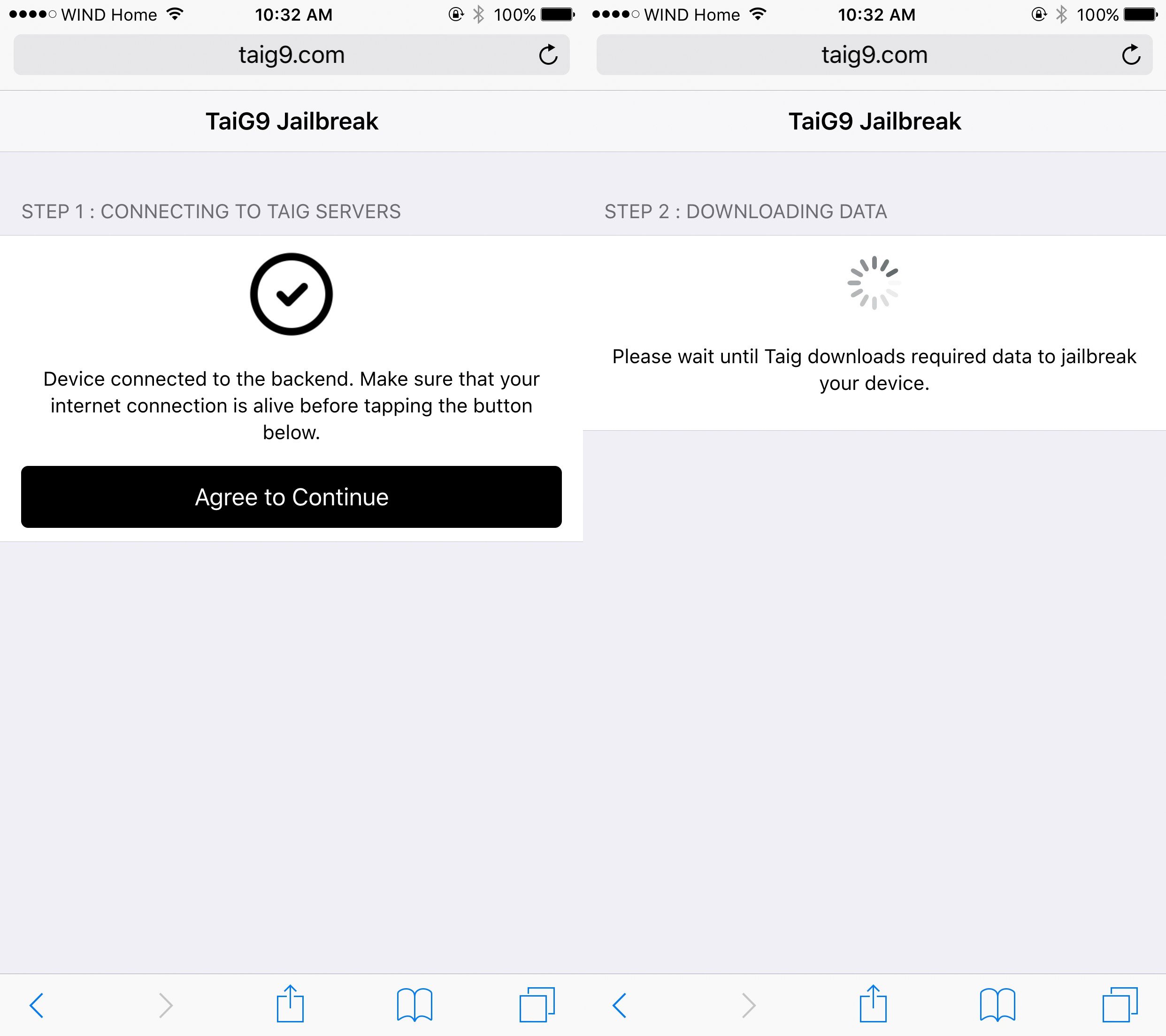 When you visit the site, you're invited to tap on an installation button. After a few seconds, you'll be notified that Cydia will install momentarily. What gets installed instead is one of these web clip profiles, which puts an icon on your desktop – for all intents and purposes, it looks and behaves like any normal app. It's named 3K Assistant, which was a legitimate jailbreaking tool for prior versions of iOS by the actual Taig group.
Once it's all loaded, you can start the "app." There are a few links inside, including, funnily enough, how to remove the profile that you just installed. What's really concerning are the links to Flekst0re and Cydia. You'll notice that there's a special orange label that reads Freemium – in reality, they're anything but. If you tap on one, you'll find that this tool asks you to pay to upgrade itself to premium mode, after which you'll be able to install Cydia.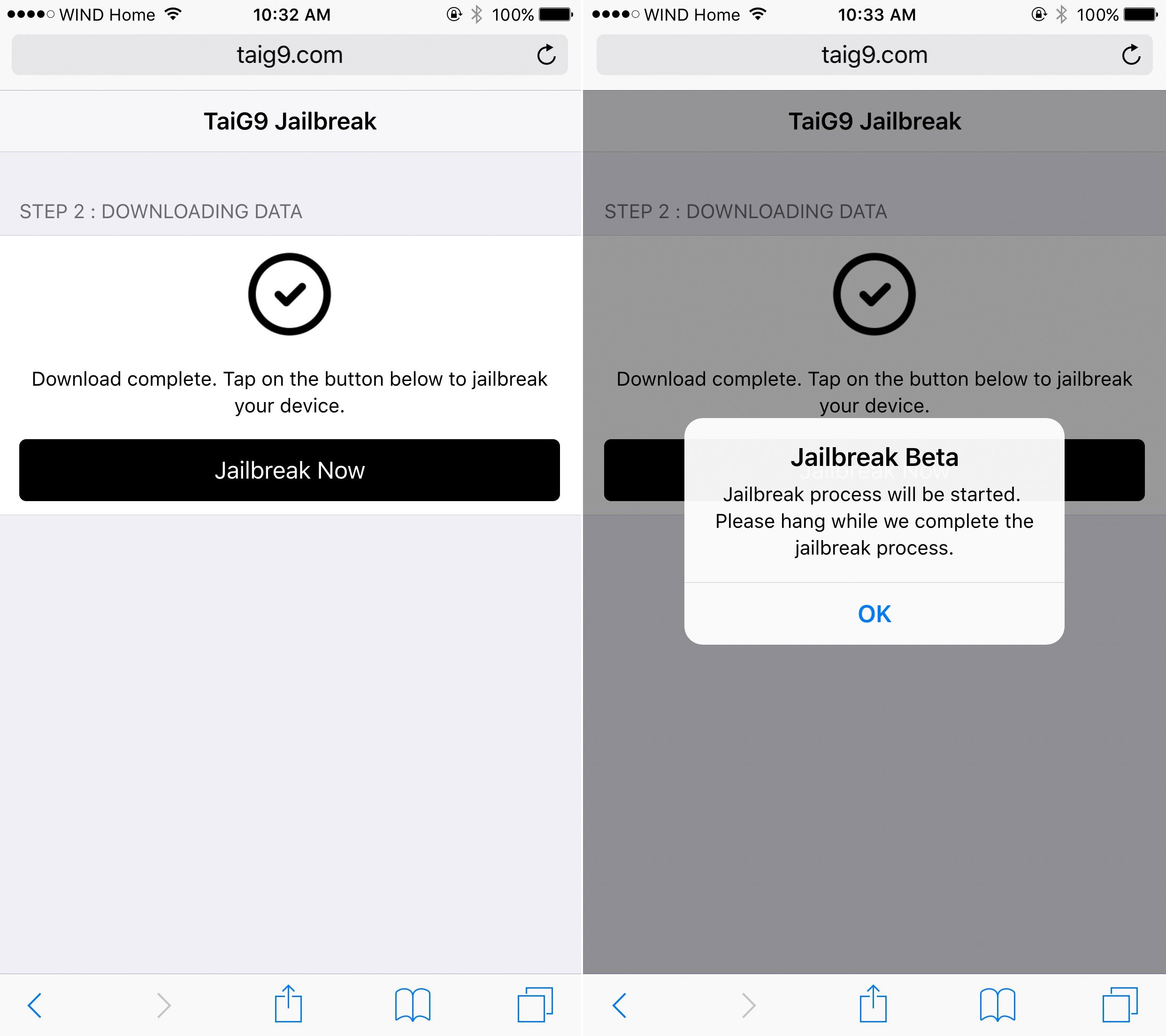 If it worked, it's not an unreasonable business practice – charging money would be a great way of funding jailbreak development. Unfortunately, it won't work, as nothing you've done thus far jailbreaks your iPhone in any manner. Even if you pay the fees (which can be $15 or more!), this scam won't be able to install Cydia or any of the other common jailbreaking apps or tweaks.
How can I uninstall the iOS 9.3 Jailbreak scam?
You'll be able to remove it by uninstalling it like any other profile. On your iPhone, open your Settings app and tap on General. Scroll toward the bottom and look for an option labeled Profiles. Note: if you don't have any profiles installed, the profiles option won't appear on your device. There are appropriate uses for profiles, so you might see one or more of these installed (the most common is likely to be a beta profile if you signed up for Apple's iOS public beta program).
Inside of the profiles section, look for a profile labeled 3K Assistant. Tap to select it, and look for the option that says Delete Profile. You might need to enter your iPhone passcode – it's safe to do so – then tap Delete. Go back to your Home screen; the app icon should be gone now, but if it isn't, press on it until it wiggles, and tap the x in the corner, just like you'd uninstall any other iPhone app.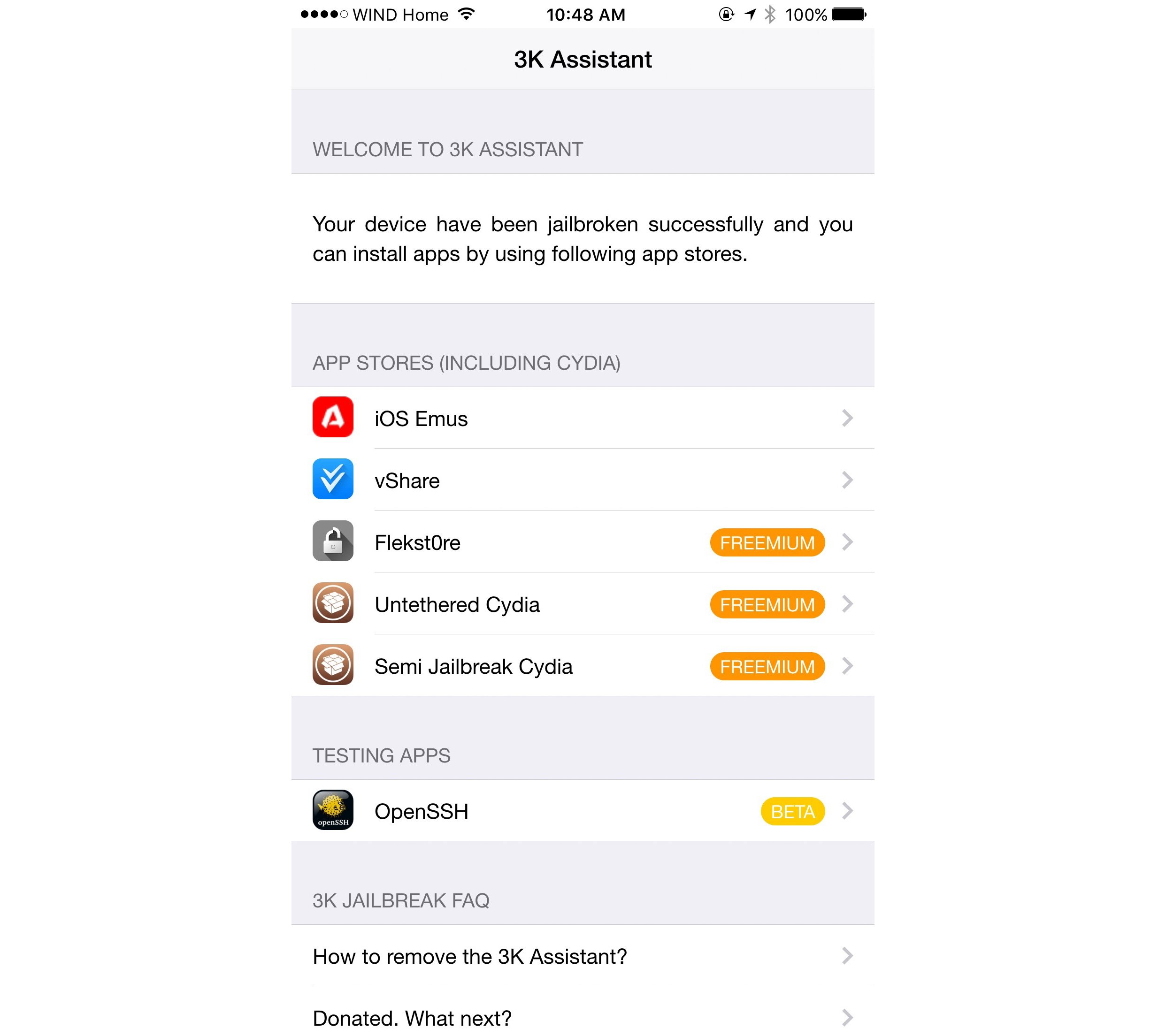 What versions of iOS support jailbreaking for your iPhone?
Currently, only older versions of iOS can be jailbroken. Pangu supports an untethered jailbreak for iOS 9.1, iOS 9.0.2, iOS 9.0.1, and iOS 9.0. An untethered jailbreak means you don't need to reboot your iPhone while it's hooked up to a computer to install the jailbreak tools.
Meanwhile, TaiG supports untethered jailbreaks for iOS 8.4, iOS 8.3, iOS 8.2, and iOS 8.1.3. All of the above are available on both Windows and Mac platforms.
Currently, there's no way to jailbreak iPhones and iPads with iOS 8.4.1, iOS 9.2, iOS 9.2.1, and iOS 9.3.
In the past, enthusiasts could get around some of these restrictions by flashing an older version of iOS; as opposed to upgrading, this process is known as downgrading. Unfortunately, it's no longer possible to downgrade and evade jailbreak blocks.
When you install iOS, or rather, re-install it (or upgrade / downgrade), part of the process involves calling home to Apple. Apple looks at the firmware to see if it's a legitimate version, and if it is, their activation server signs off on it and the installation process continues. Unfortunately, soon after new firmware becomes available, Apple stops signing off on older ones – as a result, you can't install iOS 9.1 anymore.
We'll be sure to let you know as soon as an iOS 9.3 jailbreak becomes available – if it happens. There are rumors that jailbreak developers have ways to jailbreak an iPhone, even if it's running iOS 9.3, but they're unwilling to use them in a public jailbreak, as it would be an easily patched tool, and one that's useful for the developers to have access to.

As an Amazon Associate I earn from qualifying purchases.