Fallout 4: 10 Things to Know After 5 Days
The smoke from the Fallout 4 release date is finally starting to settle and today we want to share a few things that will help you as you settle in this weekend with your copy of Fallout 4 for PS4, Xbox One or PC.
On November 10th, Bethesda released Fallout 4 for PS4, Xbox One and PC. This was the date that the developer promised back in June when it took the stage at E3 2015 to announced its long-awaited follow-up to Fallout 3 and Fallout New Vegas.
Fallout 4 arrived to critical acclaim. The game received some of the highest marks of the year and gamers around the world are enjoying their journey into Boston and the wasteland that surrounds it. And while it might be hard to put the controller down to read this, this updated roundup is going to help a number of people in a number of ways.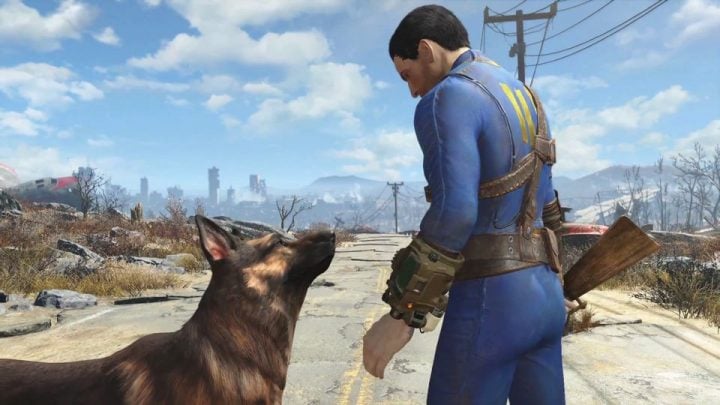 This post-release Fallout 4 roundup focuses on some of the more important aspects of the Fallout 4 release on Xbox One, PS4 and PC. It will help you find a problem for a fix you're having and it just might save you some money.
It includes details about Fallout 4 cheats, Fallout 4 tips to level up faster, some thoughts on the Fallout 4 Pip Boy Edition, Fallout 4 problems, and some new information about Fallout 4 DLC and Fallout 4 mods. Whether you've invested 60 hours into Fallout 4 or zero hours, there's something here for everyone.
Fallout 4 Deals
While some Fallout 4 deals dried up with the passing of the game's release date, there are still plenty of ways to save money.
We've discovered several exciting Fallout 4 deals for PS4, Xbox One and PC that knock 17-20% off the price of the game. We've also dug into Black Friday deals and picked out a few of the best ones ahead of the biggest shopping day of the year.
If you're planning to buy Fallout 4 sometime this year, make sure you dig into the current Fallout 4 deals and keep your eyes peeled for additional offers. There's no reason you should be paying full price for Fallout 4 on PS4, Xbox One or PC.

This article may contain affiliate links. Click here for more details.