Fallout 4 Beer: 5 Things You Need to Know
Fallout 4 Pip Boy Edition. Fallout 4 Gold Bundle. Fallout 4 Season Pass. And now, Fallout 4 Beer. Yes, you can now pre-order a 12-pack of Fallout branded beer to celebrate the upcoming Fallout 4 release date on November 10th.
In the buildup to the Fallout 4 release date on November 10th, we've seen tons and tons of information emerge. Last week, Bethesda spilled the beans on the PC requirements and Fallout 4 release time for PC, Xbox One and PS4.
This week, the company confirmed several more details including the fact that that game has gone gold and is now ready to be shipped out to Xbox One, PC and PS4 users around the planet.
November 10th is still a few weeks away and that leaves plenty of time for Bethesda and its partners to confirm new Fallout 4 release details. And today, we've tracked down a brand new detail that's sure to excite those of you who like to pair your games with a cold beverage.
Fallout beer is real and it's on sale ahead of the game's release date next month. We're calling it Fallout 4 Beer and today we're going to show you what you need to know about Bethesda's latest Fallout, uh, bundle.
Fallout 4 Beer
Fallout beer is real and it's a collaboration between Bethesda and Carlsberg UK. If you pre-order Fallout 4 beer, you'll get a 12 pack of 330 ml bottles that come with Fallout branding. 
The labels proudly claim that the beer is inspired by Vault-Tec industries. If you've played Fallout games before, you know what Vault-Tec is. If you haven't, Vault-Tec is the corporation that's responsible for the bomb shelters found scattered around the apocalyptic wasteland.
For those beer connoisseurs out there, here's how Carlsberg and Amazon describe the beer that's inside the bottles:
Fallout beer has been brewed using a unique blend of malted barleys combined with selected hops

A light coloured pilsner lager, with a refreshing zesty hoppy taste and a floral aroma
If you are looking for a strong beer to pair with long nights with Fallout 4, this isn't it. The beer features a 4% alcohol content.
Fallout 4 Beer Release Date
Fortunately, you don't have to wait until the Fallout 4 release date to get your hands on Bethesda's new beverage.
Amazon is taking pre-orders for the beer ahead of November 5th release date. In other words, you'll be able to cool these beers down ahead of your marathon run with the game next month.
Release Limited
Amazon UK is the one taking the pre-orders for the Fallout beer and unfortunately, it makes it clear that it won't deliver to addresses in the United States. It will deliver to those of you in Ireland but it looks like this is going to be an exclusive.
Fallout 4 Beer Price
You're going to have to shell out a little bit if you want a 12-pack of Fallout beer for your fridge or for your collection.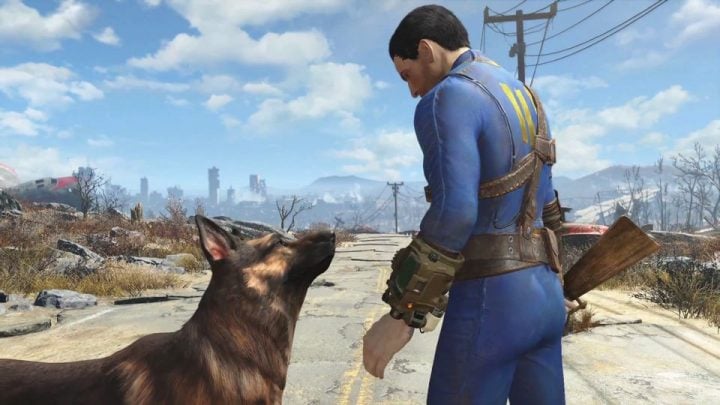 Amazon is charging £29.99 for the rights to a 12-pack of Fallout beer. Cheaper than the game but more expensive than some other Fallout 4 accessories.
Other Important Details
There are a few other details that are worth noting.
First, by "placing an order for one of these items you are declaring that you are 18 years of age or over." The delivery person might ask for a signature so if you're under 18 you'll want to think twice about ordering this.
You also have a number of delivery options at your disposal so make sure you sift those before you place your order.
Oh, and Amazon recommends that you serve the beverage chilled.
Fallout 4 Release Date: 5 Things to Expect & 5 Things Not To
Expect Fallout 4 Pip Boy Edition Stock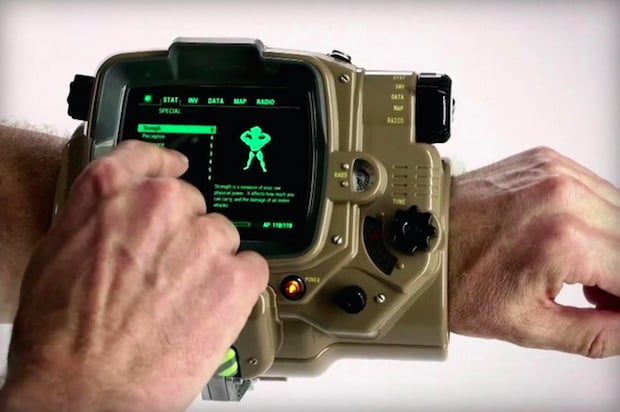 Earlier this month, Bethesda started taking new pre-orders for the Fallout 4 Pip Boy Edition. Unfortunately, stock evaporated quickly and we're back to square one here in the United States.
Retailers aren't taking pre-orders and Bethesda has already said that it won't be making any more Pip Boys to meet demand. That said, you can expect new Fallout 4 Pip Boy Edition stock to emerge in and around the November 10th release date.
In addition to new stock at resellers like eBay, you can expect some retailers to offer new stock that was cancelled. Bethesda hasn't confirmed this move but it has been hinting at it and there's a good chance we'll see a retailer like Walmart offer some units after the release date comes and goes.
We don't expect to see a whole lot of $120 Fallout 4 Pip Boy Edition stock but we'd be surprised if retailers didn't take at least a few orders.
If you live outside of the United States, your chances of acquiring one for face value are far greater. We continue to see stock emerge ahead of the game's release date and we're confident that there will be stock available in and around November 10th. You might need to dig a little bit but you should find some.

This article may contain affiliate links. Click here for more details.