New Fallout 4 Details: Mods, Xbox vs PS4 & More
The Fallout 4 release date has come and gone but that hasn't stopped details from flowing. We've seen a number of new and important information arrive this week including information about Fallout 4 mods, problems, Fallout 3, and more.
Yesterday, Fallout 4 finally arrived for the Xbox One, PS4 and PC and gamers are now playing the follow-up to Bethesda's Fallout 3. The game has already received high marks from critics and gamers alike and it's already setting records as we push away from its release date.
The Fallout 4 release date is only the beginning for this game though. The developer's still got a lot of work to do and we're going to be hearing a ton of about this game in the days, weeks, months, and years ahead.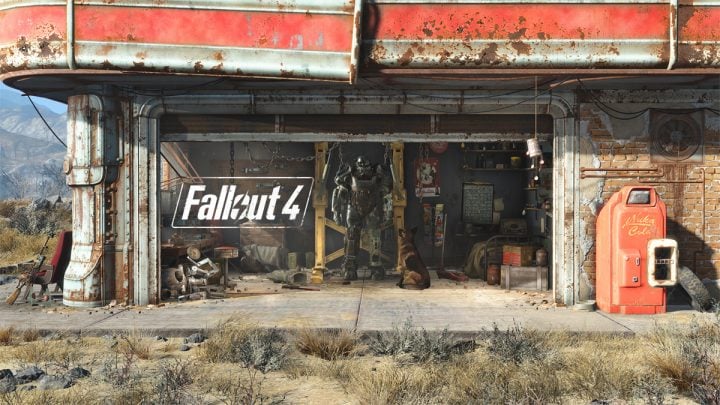 As we push deeper into the year towards 2016, we're going to be hearing a lot more from the developer and its brand new title. Bethesda's still got Fallout 4 DLC to release, problems to fix, and a mod tool to roll out.
This week's been a busy one for Fallout 4 and today we want to roundup some fresh information that will fill in some of the blanks for Xbox One, PC and PlayStation 4 users.
These November Fallout 4 details shed some light on how Fallout 4 mods will work, Fallout 4 performance, and the Fallout 4 name list that many people have been waiting for.
Fallout 4: Xbox One vs. PS4
As we've pushed away from the Fallout 4 release date, we're starting to see some detailed performance comparisons emerge.
Digital Foundry has posted extensive analysis of all three versions of the game and its drawn some interesting conclusions.
Their analysis suggests that the PS4 version of the game actually runs slightly better than the Xbox One version of the game.
Xbox One is unique in its suffering of a stuttering issue, halting the game experience for up to a second during play. It's a glaring hitch downward, and matching runs to the gates of Diamond City shows Xbox One dropping to a record 0fps (zero) while PS4 turns the same corner at 28fps. Each has their blips, but having tested two separate Xbox One and PS4 consoles, the results are always the same across the world at large; we get sizeable stutters on Microsoft's console that aren't present on PS4.
This goes on to say that "evidence so far suggests those buying Fallout 4 on console should get an overall smoother experience from PS4." If you own a PS4 and an Xbox One, you'll want to dig into these findings, and their analysis of the game's graphics, before you pick one or the other.
Fallout 4 Mods
When Bethesda first announced Fallout 4, it confirmed plans to bring mods to the PC, Xbox One and the PlayStation 4.
The developer still hasn't announced a specific release date for the mod tool but we've seen several new details pop up this week.
In a new interview with Microsoft's Major Nelson, Bethesda's Pete Hines says that the company is trying to do the mods in a way that's "easy."
"The idea is you go to play the game, there's a menu option, you click on it, and there's a bunch of stuff for you to download. And you click on the stuff that you want and you start playing a game with these new mods. So we want it to be a really streamlined, fun experience."
Hines says that there are still some specifics that the company needs to work out and he did not elaborate any more on the timing. Mods will be coming to PC in early 2016 followed by a release for the Xbox One. PS4 owners will get last dibs on Fallout 4 mods.
While we have to wait until 2016 for the official mod tool to arrive, developers are already releasing mods for the PC.
The Enhanced Wasteland Preset brings some small tweaks to the game that will improve the graphics on the PC.
The goal of this preset was to slightly add more vibrance to the wasteland environment in Fallout 4 and make it appear less washed out.
There is also usage of other settings that I think make the game look better.
Fallout 4 Console Commands
A full list of console commands for the PC version of Fallout 4 have emerged. Bethesda doesn't share these in the game's manual but they are worth knowing just in case you run into a problem or want to, you know, cheat a little bit. Here's the full list courtesy of CrashWiki:
Before you can use these, you must press ~ tilde to access the game's console.
tdetect – The AI won't detect you anymore.
tm – Toggles menus and UI on and off.
resurrect – Resurrects a target
Player.setlevel ## – Sets your Level to the number you put and gives you perks to spend
Unlock – Unlocks any Terminal or door
kill – Kills a target
killall
tgm – godmode
tcl – NoClip
player.additem 00000f 1000 gives you 1000 caps.
Coc (location) – this is the command you need to get to the secret area; just type "coc qasmoke" into the console without the
apostrophes. Use (coc SanctuaryExt) to exit. Thanks Ace
AdvancePCSkill [AdvSkill]​​
Player Add.Item ()
Player.Setscale #
​ShowQuestStages
ShowAllMapMarkers or tmm 1
ShowRepairMenu
ShowBarterMenu
ShowShowQuestItems
ShowQuestObjectives
ShowLooksMenu (1 for Haircut, 2 for Plastic Surgery)
setgs fJumpHeightMin ## – Modifies your jump.
tfc – Activates flycam.
Complete List of Fallout 4 Names
One of the loudest questions before the Fallout 4 release date was about the list of names that Codsworth, a robot companion, can say in the game.
Bethesda has said that it will never release a full list but that hasn't stopped the list of names from leaking out.
Someone has dug into the game's files and discovered 1000 names that are programed into the game. The full list can be found right here.
There are some common ones like Adam and some ridiculous ones like Titties.
Free Fallout 3 Deal Expires Next Year
According to GameSpot, Microsoft's free Fallout 3 offer will extend into February of next year.
If you buy a copy of Fallout 4 before February 6th ends, you'll get a free copy of Fallout 3 for Xbox One. This is the Xbox 360 version of the game, not a remastered version for Microsoft's console.
Fallout 3 is just one of the Xbox 360 games that Microsoft's bringing to the Xbox One thanks to its new Backwards Compatibility feature.
Fallout 4 Remote Play
If you own a PlayStation Vita and you want to play Fallout 4 when you're away from your console, there's some good news.
It appears that Fallout 4 runs smoothly on the handheld. It also appears that Bethesda's investment into the controls paid off.
The company hired Josh Hamrick, the same guy who created the Vita control scheme for Destiny.
NVIDIA Fallout 4 GPU Settings
There are Fallout 4 problems. We've dug into them and offered some fixes for some of the more common issues on PS4, PC and Xbox One. We're not the only ones offering advice.
NVIDIA, maker of the popular GeForce-branded video cards, is also offering some tips to those that want to enhance their Fallout 4 experience.
Fallout 4: 9 Things Everyone Should Remember
How to Fix Fallout 4 Problems Right Now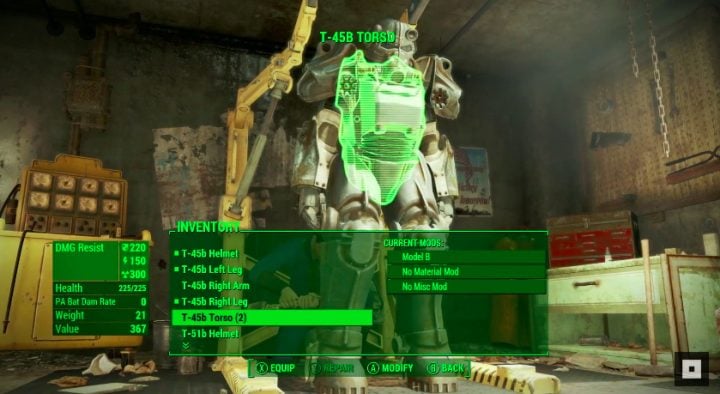 Now that Fallout 4 is in the hands on gamers around the world, we're starting to hear about some of the problems plaguing the Xbox One, PS4 and PC versions of the game. We've outlined many of these early Fallout 4 problems here.
Fallout 4 problems will continue to emerge in the days, weeks and perhaps years ahead. Heck, gamers are still complaining about Skyrim problems.
Fortunately, there are ways to fix many of these issues. We've put together a list of common Fallout 4 problems and fixes for those problems. The list is a great place to start if you're running into problems on Xbox One, PS4 or PC and you can't wait for a patch.

This article may contain affiliate links. Click here for more details.