Fallout 4 DLC: 13 Things We Want for PS4, Xbox One & PC
Bethesda's confirmed three Fallout 4 DLC packs for early 2016 but it plans to release more later this year. Now that the first two have come and gone, we want to highlight a few things we hope the developer includes in the rest of the Fallout 4 DLC for PS4, Xbox One and PC.
The Fallout 4 you know right now is a massive game filled with things to do and places to explore. In 2016, the game will get a whole lot bigger thanks to official Fallout 4 mods and Bethesda's Fallout 4 DLC content.
In March Bethesda released its first Fallout 4 DLC, Automatron. Automatron is a $10 add-on that brings new quests, characters and enemies to the wasteland. It also brings robot companion customization.
Earlier this month, the company delivered its $5 Wasteland Workshop DLC. Wasteland Workshop is focused on settlements and creature taming.
In May, Bethesda will release the much larger $25 Far Harbor DLC. Far Harbor will be the last of the initial batch of add-ons for the award winning game.
Bethesda's also confirmed plans to release more Fallout 4 DLC in 2016. The company hasn't gone into detail about what's next but there are a few things we're hoping for.
Today I want to look at a few things we want from the rest of the Fallout 4 DLC. A few of these things have appeared in rumors and theories, some haven't. After playing Fallout 4 for 200+ hours, this is our wish list for Fallout 4 DLC.
(Note: There are spoilers in here.)
More Aliens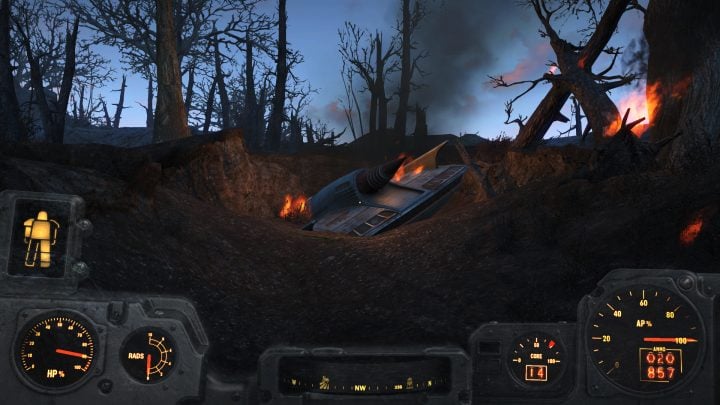 If you played Fallout 3, there's a good chance you encountered the alien spacecraft and acquired the alien blaster. You may have also played the Mothership Zeta DLC.
If you've played more than a few minutes of Fallout 4, there's a good chance you heard (but maybe didn't see) an alien spacecraft woosh overhead. And if you did a little bit of tracking, you probably found the spaceship and encountered the hostile alien with the Alien Blaster.
Mothership Zeta left me wanting more. So did my brief encounter with the alien and his/her/its craft in Fallout 4. More background, more weapons, more encounters with aliens, alien armor, space battles, and moon battles. I could go on and on.
I'd love to see Bethesda expand on the brief encounter in Fallout 4 with some alien DLC. I don't need an entire expansion pack dedicated to it but I'd love to see some additional content (story elements, items, hordes of alien enemies) emerge in the upcoming DLC.

As an Amazon Associate I earn from qualifying purchases.