New Fallout 4 News Details DLC
Bethesda has confirmed several new and important Fallout 4 details and they include news about the Fallout 4 DLC, Season Pass, and more.
The Fallout 4 release date for PS4, Xbox One and PC is confirmed for November 10th. And as we make our way towards the game's highly anticipated release, we continue to see new and important details emerge.
Some of those details come from Fallout 4 retailers. Fallout 4 deals and bundles have been plentiful in the weeks leading up to the release and we expect to see several more deals emerge before everything is said and done.
Other details have come from Bethesda itself and today the company has confirmed new Fallout 4 details that outline its plan for game updates, the Fallout 4 Season Pass and upcoming Fallout 4 DLC across various platforms.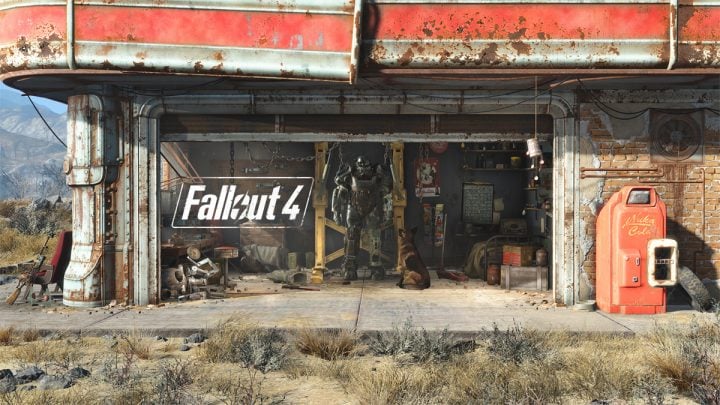 Bethesda today announced plans to release regular Fallout 4 updates. And like Skyrim updates, these updates will contain bug fixes and in addition to new features. The developer notes that its Skyrim updates included "added things like mounted combat, legendary mode, kill cams, visual enhancements and more."
Furthermore, the company says that it will work with Fallout 4 players to "figure out what new things" should be added to the game. Bethesda says that these changes will include new features and small tweaks to the gameplay.
The company is also talking about Fallout 4 mods. Bethesda confirmed Fallout 4 mods for PC, Xbox One and PS4 on stage during E3 2015 and it maintains that it will have the platform ready for PC in early 2016.
Fallout 4 mod support will then come to the Xbox One followed by a release for the PlayStation 4. Specific release dates are unknown at this time though the company has said that Microsoft's console will get mod support before Sony's.
Mods will allow developers to create their own items and share them, something that will help the game's replay value. Bethesda has also said that Fallout 4 mods will be free of charge.
Finally, the company's also outlined new information regarding the Fallout 4 release and what will come after the game's release date in November.
Bethesda says that it will offer a $30 Fallout 4 Season Pass that it says will be worth at least $40, if not more than that. A $30 Fallout 4 Season Pass will net gamers all of Bethesda's planned Fallout 4 DLC and it will also include additional content if the company decides to release it.
Fallout 4's first DLC is confirmed for early 2016 though Bethesda declined to get into specifics about the content or the release date. Bethesda's add-ons typically come with new characters, quests, customization options, abilities, and more.
While we won't see any DLC or new special editions emerge ahead of the Fallout 4 release date, we do expect to see several other release details emerge.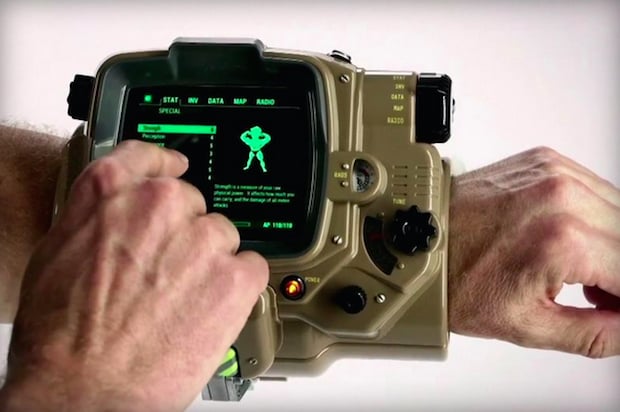 Bethesda is currently hosting a Countdown to Fallout 4 contest that will see some gamers come away with a Fallout 4 Pip Boy Edition. The special edition of Fallout 4 is currently sold out in the United States and Europe though there are rumors that it might return before the November release.
The developer has also teamed up with Loot Crate to offer a special edition Fallout 4 Loot Crate to coincide with the game's release. The contents of the bundle still aren't clear though Loot Crate recently said that it would come with a wearable to help Fallout 4 gamers travel across the wasteland.
Whether it's a Pip Boy or something else remains to be seen.
Fallout 4 Release Date: 10 Things to Watch For
Fallout 4 Deals
If you want to save a little money on Fallout 4, you should keep your eye out for Fallout 4 deals as we push deeper into the year.
Some Fallout 4 deals are going to remain static. Best Buy is going to offer a Fallout 4 pre-order bonus all the way up until the game's release on November 10th. It'll also offer a discount to those in the Gamers Club Unlocked program. Microsoft's Fallout 4 pre-order bonuses should stick until launch as well.
Other Fallout 4 deals will come and go. We've already seen several PC Fallout 4 deals emerge. The most recent Fallout 4 deal comes from UK retailer GamesPlanet. We also saw Dell offer an insane Fallout 4 deal for PS4, Xbox One and PC. These won't be the end of pre-release Fallout 4 deals.
Keep your eyes open in September and October as we get closer to the game's release. We're bound to see new and exciting deals emerge for all platforms.

This article may contain affiliate links. Click here for more details.