Fallout 4 Problems: 5 Things to Know
Fallout 4 problems continue to plague gamers after Bethesda's recent 1.7 patch. With that in mind, we take a look at everything you need to know about these Fallout 4 problems, places to go for fixes and how to report bugs should you encounter them in your game.
Fallout 4 is an ambitious, complex game with tons of moving parts. It features loads of quests, items, characters, towns, zones, enemies, and more. It also comes with its fair share of problems. Bethesda's known for its massive worlds and its also known for its bugs.
In the months since its launch, we've been hearing about some of the Fallout 4 problems plaguing the game on Xbox One, PS4 and PC.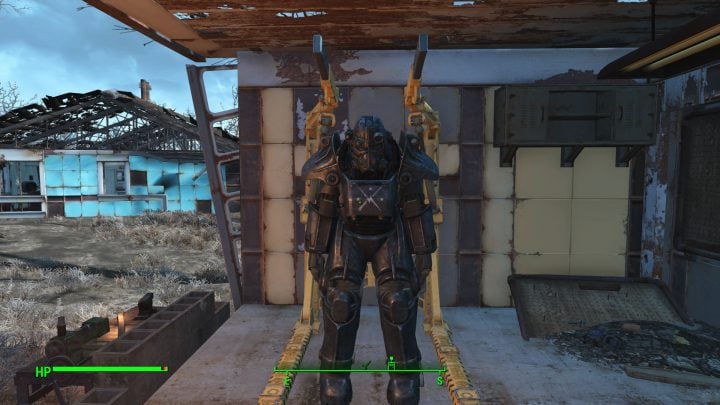 With that in mind we want to take a look at the current state of Fallout 4 problems, the state of Bethesda's latest patch (1.7), and some places to go if you do run into issues with the game today or any point in the future.
Fallout 4 1.7 Update
Bethesda's not sitting around hoping Fallout 4 problems fix themselves.
In December, Bethesda rolled out its 1.2 patch. This year, Bethesda's pushed out a number of Fallout 4 updates including 1.3, 1.4, 1.5, and 1.6. More recently, the company's pushed out a Fallout 4 1.7 update for Windows PC users.
The update will soon make its way to the Xbox One and PlayStation 4 bringing new features and bug fixes for lingering Fallout 4 problems.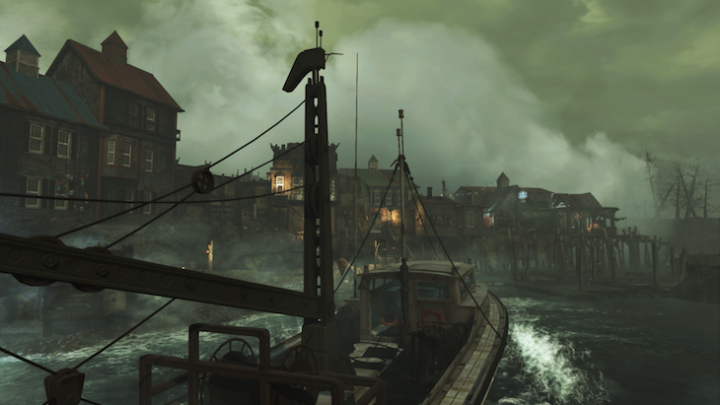 The Fallout 4 1.7 update's intentions are good but like its predecessors, it brings its own collection of Fallout 4 problems to Fallout 4.
For more on the problems currently impacting Fallout 4 on Xbox One/PS4/PC, take a look at our Fallout 4 1.7 update roundup.
Fallout 4 Support
Bethesda's wiped out many Fallout 4 problems but it's important to remember that this is a marathon not a sprint. Problems in massive open world RPGs are normal and Fallout 4 will always have bugs on board.
Last year Bethesda said that it would be releasing regular updates to tackle bugs and problems and the company's kept its word.
Bethesda hasn't confirmed the next update but the company has gotten into a habit of posting upcoming updates on its developer page and its social media accounts.
You'll want to bookmark those and check in regularly if you're experiencing issues or you simply want to stay current.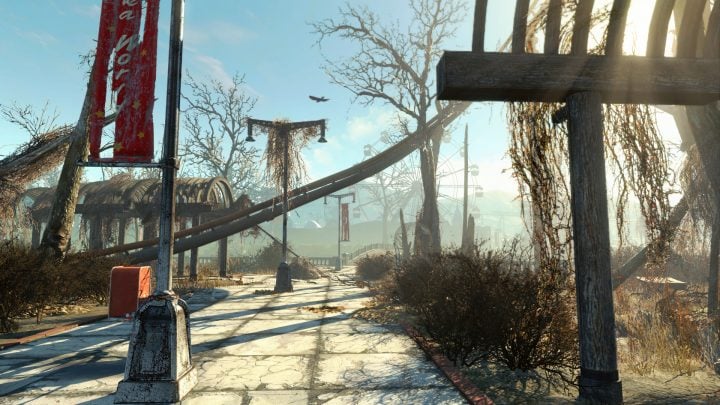 It's also worth mentioning that while the Nuka World DLC will indeed be the last add-on, that doesn't mean support for the game will stop.
Bethesda will continue supporting the game long after the month of August ends. Exactly how long is anyone's guess.
Fallout 4 Problems
In the months since Fallout 4's release, we've seen critics and regular gamers bring up problems with the game and we expect the list to grow as Bethesda releases new content. The fifth Fallout 4 DLC, Vault-Tec Workshop, arrived a few weeks ago and we continue to hear about issues.
The latest Fallout 4 patches (1.6 & 1.7) wipe out a lot of major problems but we're still seeing complaints about the game's performance.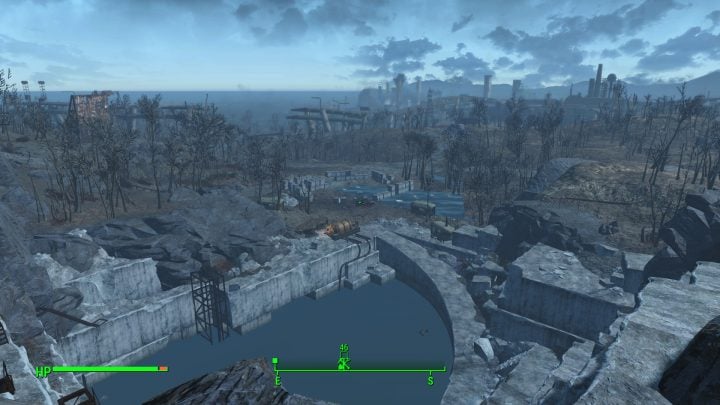 Recent complaints include problems with textures, run time errors, language problems, loading screen issues, crashes, add-ons failing to load, problems with Fallout 4 mods, issues with saves, and a whole lot more.
We expect complaints about the latest patch to pick up as more and more people download and install the new update on their machine so be careful.
Something to think about before you install the latest Fallout 4 patch or pickup a copy of the game. It's not perfect and probably never will be.
How to Report Fallout 4 Problems
You can and should report Fallout 4 problems as you see them.
The most logical place is Bethesda's own Fallout 4 forums. We continue to see users detail their bugs and we expect Bethesda's engineers to use those forums to gather feedback for upcoming Fallout 4 updates.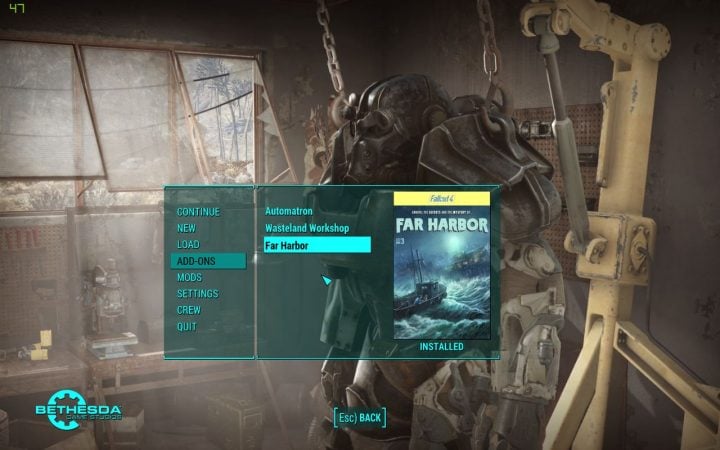 You'll also want to head here to Bethesda's Fallout feedback page. You can send them a detailed description of your problem so that they can fix it in upcoming patches.
You might also choose to report a bug on social media sites like Twitter or on the growing Fallout Reddit. Bringing attention to a bug or problem won't hurt.
If you run into an issue with the PC version of the game or Steam itself, you can report a bug or issue right here.
Where to Find Help
If you do run into a Fallout 4 problem today or in the future, there are a few resources that you'll want to keep on your radar.
Bethesda's forums are a great place to look for fixes for Fallout 4 problems. Bethesda's general discussion board is another place to look.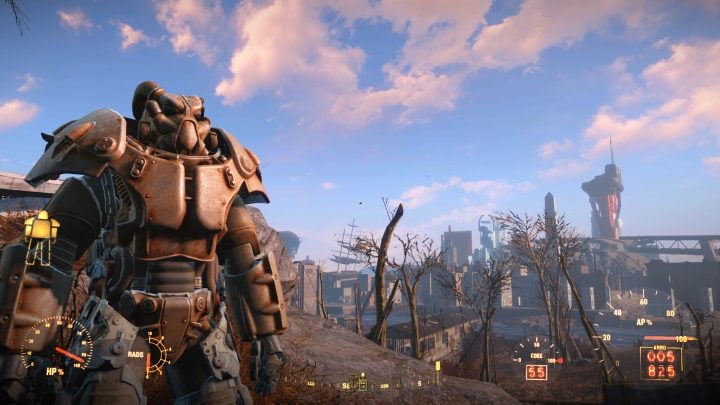 We also recommend the Fallout Reddit (make sure you follow the rules) and the GameFAQs forums for your version of the game.
We've also put together a list of fixes for common Fallout 4 problems that you'll want to look at before you give up.
Xbox One
If you run into a Fallout 4 issue on the Xbox One, and it's not directly related to a quest or an item in the game, you'll want to get into contact with Microsoft.
You can also search for more information about Xbox One error codes right here.
PS4
If you run into an issue with Fallout 4 on your PlayStation 4, you can take a look at Sony's support pages for help.
Sony's forums are full of active users and it's the place to go if you run into a problem with you digital copy of the game or another issue.
Steam
If you're using the PC version of Fallout 4 and you run into problems or issues with Steam, you'll want to take a look at the Fallout 4 forums on Steam's website.
There are  a bunch of fixes on there including solutions for graphical issues, frame rate problems, and more.
189 PS4 & Xbox One Fallout 4 Mods You Should Try Right Now
keyNuker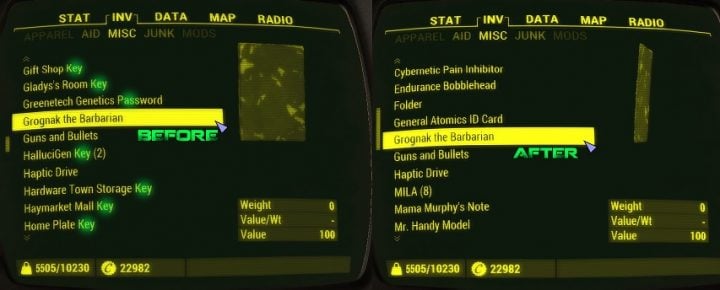 Let's start with one of our favorite PC Fallout 4 mods that quickly made it over to console.
keyNuker creates a key ring in your inventory that hides keys and passwords. With it installed, your MISC tab in on your Pip-Boy is going to be a lot more manageable, particularly if you're deep into the game with tons and tons of items listed.
The screenshot here shows you what the vanilla MISC tab looks like compared to the MISC tab with keyNuker installed. It's night and day.
This is one of our favorite Fallout 4 mods and one that should consider if you're tired of wasting time scrolling through hundreds (many of them worthless) of items.

This article may contain affiliate links. Click here for more details.