New Fallout 4 Details Emerge: PS4, Pip Boy Edition & More
A slew of new Fallout 4 release details have emerged and they include important PS4 Fallout 4 release information and some new particulars about the elusive Fallout 4 Pip Boy Edition.
As we push deeper into the summer we continue to hear more and more about the highly anticipated Fallout 4 release for PS4, Xbox One and PC.
The game, which was detailed in June at E3 2015, is set to arrive on November 10th for all three platforms. And while we still have a few months to go before Bethesda gets its Fallout 3 follow-up out to pre-orderers, we continue to see new and exciting Fallout 4 details emerge.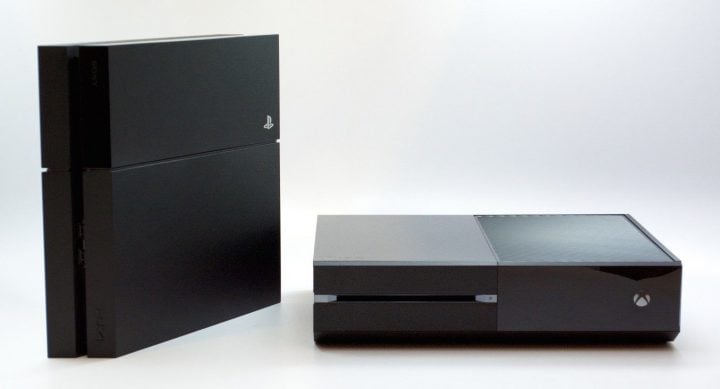 Over the past few days, we've seen several new bits of Fallout 4 release information arrive for those looking to pre-order and for those that have already decided to buy the game well ahead of its release date. We've also seen some new details emerge for those looking to buy the Fallout 4 Pip Boy Edition, the collectors bundle that's been difficult to find since June.
New Fallout 4 Pip Boy Edition Release Details
In June, Bethesda put its special collectors bundle up for pre-order. The Fallout 4 Pip Boy Edition, a $120 bundle that comes with a real-life working Pip Boy (provided you have a compatible smartphone), sold out almost immediately at retailers in the United States and around the world though we continue to see new details emerge.
A short time ago, Fallout 4 Pip Boy Edition appeared at Gamestop Italy. The retailer was offering all three versions of the game for €129.98. Unfortunately, it appears that stock has already been depleted and there's no telling when, or if, the retailer will start offering the Pip Boy Edition again.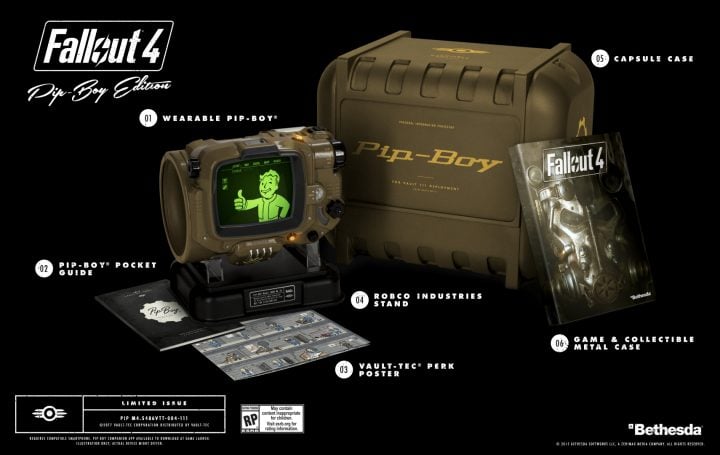 We continue to see the Fallout 4 Pip Boy Edition emerge for select regions in Europe and its arrival at GameStop in Italy is a sign that we could see new stock emerge in Europe and perhaps other regions in the weeks ahead of the game's release date in November.
In the United States, the game has been out of stock since early July. The last retailer to offer the Fallout 4 Pip Boy Edition was Walmart. The retailer offered a single copy of the game online on July 9th. Since then, the cupboard has been bare.
Bethesda has already confirmed that it won't be making anymore Fallout 4 Pip Boy Edition bundles which means that the stock that's out there will be it. Those that can't find the game through a retailer will have to go through other means to get the game.
Resellers on eBay and Craiglist are already selling the game for $300 or more ahead of its release.
PS4 Fallout 4 Pre-Order Details
New PS4 Fallout 4 pre-order details have emerged for those looking to buy the game ahead of its release date in November.
Sony is finally offering the Fallout 4 PS4 release on the PlayStation Store and those who want to order the game digitally can now do so.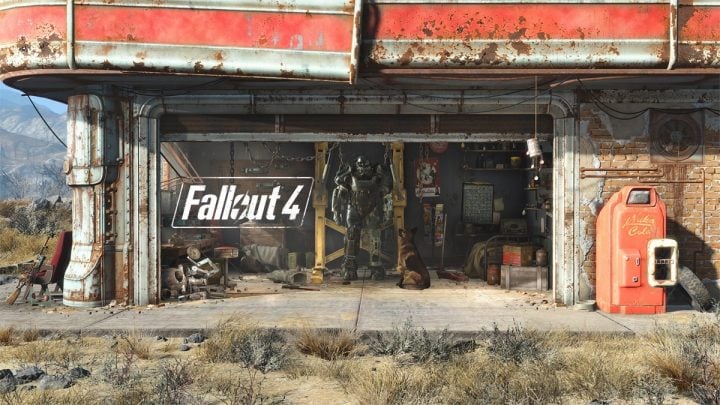 Those who order Fallout 4 through the PlayStation Store will be able to play the game right at midnight. This means that there will likely be a pre-load ahead of the game's arrival.
It's still not clear if there will be Fallout 4 launch parties to celebrate the game's arrival so for now this is the only way to ensure that you'll be able to play the game right when it comes out. Sony and Microsoft will allow you to start playing at 12AM EST.
You'll want to be sure that this is the version of the game that you want because the company says that cancellations and refunds are not available except where it's required by law.
PS4 Fallout 4 Pre-Order Bonus
Those who order Fallout 4 through the PlayStation Store won't get a Pip Boy Edition added to their order but they will get a pre-order bonus.
Sony is offering a Fallout 4 Garage Theme for the PS4's system menu. Sony's Fallout 4 Garage Theme can be seen in the video above.
Fallout 4 Accessories
We continue to see new Fallout 4 accessories emerge for those wanting a little bit more out of Bethesda's next big Fallout game.
Bethesda's store is now home to a number of new items including several Fallout 4 hoodies that will be out in August ahead of the game's release. The company's offerings include a Fallout 4 Logo Hoodie, Vault-Tec Varsity Hoodie, Vault 111 Blast Door Varsity Hoodie, and a Thirst Zapper Hoodie.
We've also spotted a Fallout Hardcover Ruled Journal lurking at Amazon. The $17 accessory features "192 lined, acid-free pages of high-quality." This could be useful given the scope of Fallout 4.
New Fallout 4 Gameplay Details
Fallout 4 is a massive game full of things to do (crafting, fighting, questing), sights to see and people to meet. And it looks like it could take players 400 hours or more to see and do everything.
According to Bethesda's Jeff Gardiner, it'll be awhile before Xbox One, PS4 and PC players see and do everything the game has to offer. He claims to have played the game for 400 hours and he's still finding stuff that's new to him. While it might not take everyone 400+ hours to do everything, he does put the game into perspective. It's going to be big.
We've already seen Bethesda outline a number of new gameplay details including information about the setting and some of the characters players will meet along the way. And with several months to go before the game's arrival, we'll almost certainly see more gameplay unveiled.
PC Fallout 4 Release: 10 Important Details
PC Fallout 4 Deals
The Fallout 4 release for PC is still weeks and weeks away but we're already seeing tempting Fallout 4 deals emerge. The best Fallout 4 deals probably won't arrive until after the Fallout 4 release date but there are a few that're worth looking at right now.
Best Buy is still offering 20% off the game if you join its Gamers Club Unlocked program. The program isn't for everyone and it does require a membership fee but it might be worth it if you pre-order a ton of games or frequently shop at Best Buy.
The retailer also has another Fallout 4 deal going on. If you join the My Best Buy program, you will get $10 in rewards just by pre-ordering the game. This is a nice little perk if you do a lot of your shopping at the retailer.
Amazon is offering $7 off Fallout 4 to Amazon Prime members. That drops the price down to $57 including tax. That's not a huge discount but it's one of the only price cuts that we've seen in recent weeks.
The retailer is also offering some discounts on Fallout 4 accessories. Amazon is offering The Art of Fallout 4 for 13% off its usual price. and it's also featuring price cuts on Prima Games' official Fallout 4 strategy guides including the collectors edition.

This article may contain affiliate links. Click here for more details.