Fallout 4 for PS4 & Xbox One: 5 Things to Expect at E3 2015
Earlier this month, Bethesda confirmed a Fallout 4 release for PS4, Xbox One, and PC with a teaser that confirmed several details and left others for another day. The developer's confirmed a big Fallout 4 reveal at E3 2015 that should clear up some of the mystery and today, we take a look at a few things we expect from the Fallout 4 PS4 and Xbox One debut in Los Angeles.
It took six long years for Bethesda to confirm a successor to the critically acclaimed Fallout 3 for Xbox 360, PS3 and PC. While Fallout: New Vegas was released in 2010, the game didn't serve as the true successor to Fallout 3. Instead, that honor will go to the brand new Fallout 4 title that Bethesda Softworks announced in early June.
Bethesda didn't issue a press release to confirm the Fallout 4 release. Instead, the company issued a countdown, a countdown that ultimately led to the release of a teaser that outed several key details including the game's setting (Boston), the main protagonist (The Vault Dweller), and several nostalgic bits including power armor and The Vault Dweller's dog Dogmeat.
The company, and its retail partners, immediately started taking pre-orders for the PC, Xbox One, and PS4 versions of Fallout 4. This without any gameplay and without a concrete Fallout 4 release date.
Bethesda did confirm a grand reveal at E3 2015 during its press conference on Sunday, June 14th. The 7PM press conference will be the company's first big show at E3 and it will be the place that consumers will hear about the new Fallout game.
Ahead of the press conference on Sunday, we want to take a few of the things that we expect, and don't expect, from Bethesda's Fallout 4 launch on June 14th. Our goal here is to set your expectations accordingly.
Fallout 4 Release Date
The first thing you should expect from Bethesda at E3 2015 is a Fallout 4 release date. The company's teaser didn't make any mention of the game's release date but all signs point to an arrival later this year.
The Fallout 4 release date isn't confirmed but we've seen evidence that points to an arrival in 2015 not 2016. This isn't confirmed just yet but the fact that we've seen pre-orders go live and materials with 2015 plastered on them is a pretty good indication that this game isn't years away.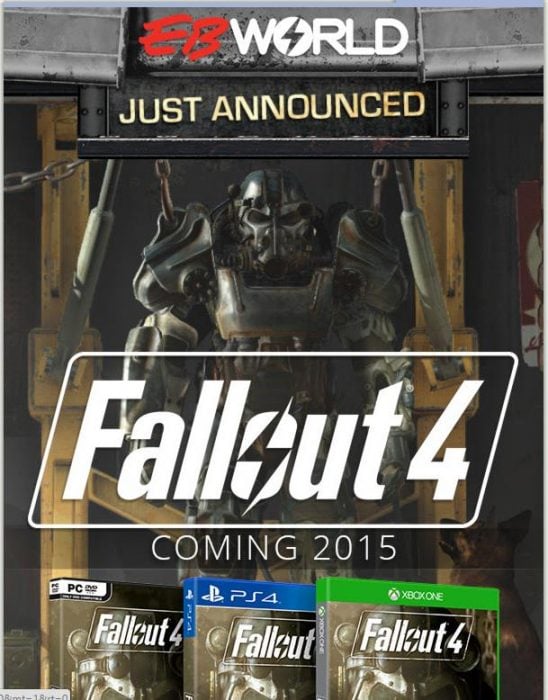 We're expecting a concrete and specific Fallout 4 release date from Bethesda at E3. We're not expecting the company to tell us about a release in "Q4" or "November." We're already in the second half of the year and many of the games coming out this holiday season already have specific dates. Expect the same from Fallout 4.
Gameplay Details
Many fans of the Fallout series have already put in Fallout 4 pre-orders ahead of the game's reveal. However, given the enormity of this title, we expect Bethesda to try and sell the general public and non-enthusiasts on the Fallout brand. And to do that, it's going to need to reveal more than just the setting and a few characters. It's going to need to show off big components like gameplay.
We expect Bethesda to show off Fallout 4's game mechanics on stage during the show. We'd expect a focus on the combat system so that the company is able to demonstrate the differences between Fallout 4, its predecessor Fallout 3, Elder Scrolls, and some of the leading RPGs on the market.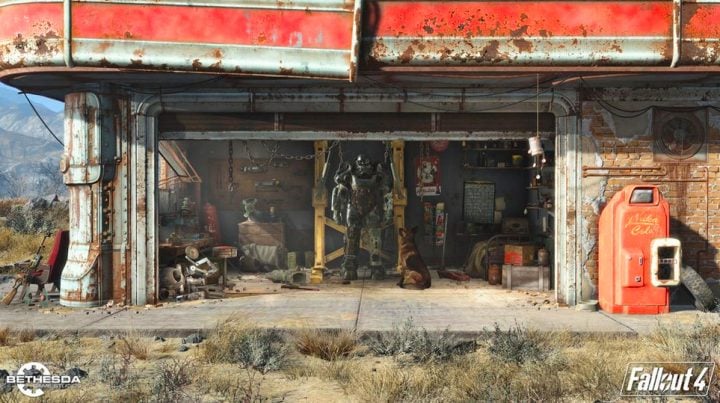 We expect to hear about customization (you should be able to customize your character), some brief details about the non-linear plot lines Bethesda's known for, and of course some details about the city of Boston that players will be traversing during their time in the game.
We'd also expect Bethesda to make some promises regarding DLC so as to add value to those $60 pre-orders. And we wouldn't be surprised if the company at least teased some pre-order bonuses to generate sales ahead of a release date that's expected to land a few months after the company closes down the show.
The time for teasers is over and we're expecting Bethesda to use its first major E3 press conference wisely.
Fallout for PS3 & Xbox 360
Don't expect Bethesda to surprise us all with a Fallout 4 release for PS3 and Xbox 360. The company's community manager threw water on that fire almost immediately after the game's first reveal and we expect the company to put the nail in the coffin at E3. We'd expect it to put Xbox 360 and PS3 users down gently though.
Look for the company to tout the benefits of the PC and the current-generation consoles. Fallout 4 will likely be a massive game and all indications are that the game never would have worked on last-gen hardware.
Early Impressions
We're not expecting Bethesda to release a public Fallout 4 demo before the game's arrival. Early demos for big titles are a thing of the past at most companies. Needless to say, it was extremely surprising to see Square Enix offer not one but two demos for its upcoming Final Fantasy 15 release.
We would, however, expect there to be some kind of playable demo. Maybe it's behind closed doors, maybe it's on the showroom floor. Either way, we'd expect to come away with some early impressions of the game.
The release is extremely close and we're expecting Bethesda to be in full-on marketing mode once the press conference is over. One of the ways to sell consumers and critics (we'll be on the floor at E3) on a game is to allow them to play and see the game early.
Don't Expect All the Answers
Finally, do not expect all of the answers from Bethesda. We expect it to showcase tons and tons of details from their next big release. It has to if it's planning to release this game in 2015. That said, we would expect the company to leave some mysteries in place in the buildup to the game's arrival. After all, this is a company that loves to tease its customers.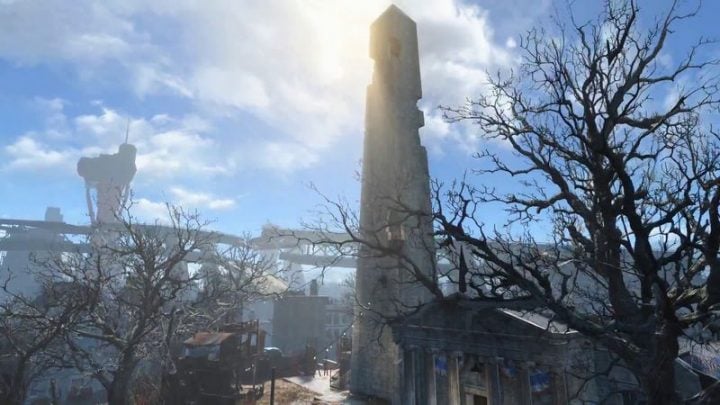 Look for the press conference and show to stay spoiler free. Look for the company to gloss over the different enemies and weapon types. Don't expect it to showcase all of Boston. The company wants to sell you on the game but in doing so, it also wants to leave some stones unturned.
We're expecting a whole lot from Fallout 4 at E3 but many of the finer details will arrive just prior to release day or in the days after the game's release as people scour across the wasteland.
We'll be at E3 2015 bringing you the latest news from Bethesda, which, could potentially include more than just the Fallout 4 release. Stay tuned.

As an Amazon Associate I earn from qualifying purchases.