Fallout 4 Release: 7 Things to Expect
Bethesda still hasn't confirmed the Fallout 4 release but all signs point to some kind of announcement later this month. With a Fallout 4 launch heavily rumored for late June, we want to take a look at a few things we expect from the game's launch and release.
Fallout 4 release rumors have been swirling around for a number of years teasing those who have been waiting since 2008 for a full-fledged sequel to Bethesda's Fallout 3. Fallout 4 has reportedly been in development for a number of years but the developer still hasn't released any official details.
Read: Fallout 4 Release All but Confirmed for Xbox & PS4.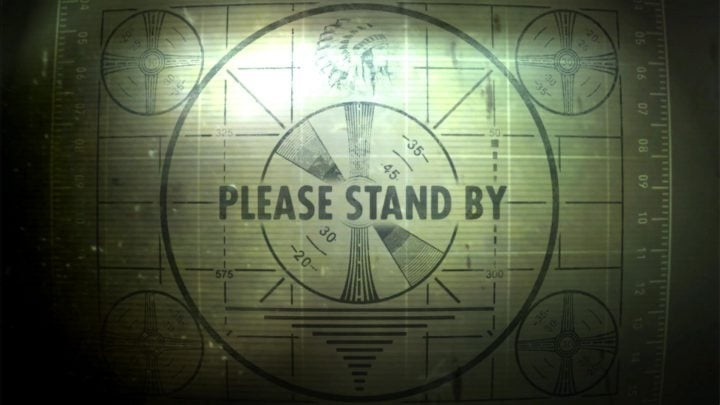 In the years since the release of Fallout 3 and Fallout New Vegas, we've seen Fallout 4 rumors hint at everything from the game's characters to its rumored setting in apocalyptic Boston. That said, Fallout 4 rumors have really started to heat up in the past few months as we've pushed towards E3 in late June.
Bethesda still hasn't confirmed Fallout 4 for Xbox One, PS4 or any other system but there's reason to believe that we're as close as we ever have been to a Fallout 4 announcement. With that in mind, we want to make some early predictions about the Fallout 4 release and help set the stage ahead of a potential announcement later on this month. Here's what we expect.
Fallout 4 at E3 2015
While nothing is confirmed, all signs point to a Fallout 4 announcement at E3 2015 in late June.
For the first time at E3, Bethesda is holding its own press briefing. While nothing is confirmed, it looks like the company is gearing up for a huge announcement of some sort and there's speculation that the big announcement will, in fact, be the next Fallout title. Here are the clues.
In May, Bethesda shipped out media invites for its big press event and some believe that the invites point to a Fallout 4 launch. Destructoid is theorizing that the reason we don't see a seat reserved for Fallout's characters in the invite is because they're on stage. That's not all.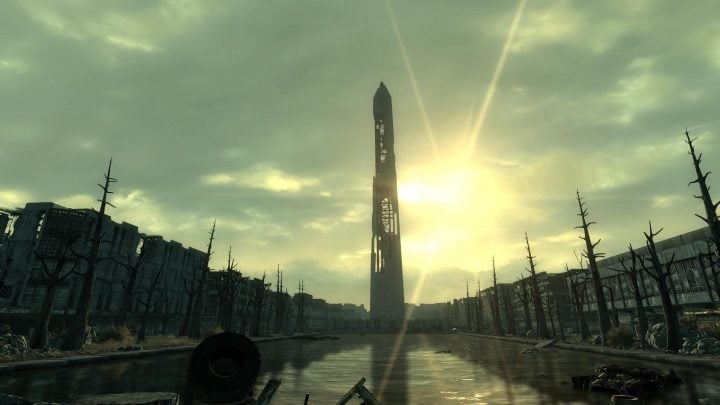 Noted videogame insider Tamaki claims that a Fallout 4 announcement at E3 2015 is "100%" and Ron Perlman, one of the game's well-known voice actors, reportedly gave the following quote with a huge smirk on his face:
I wish I could give you news on that, but I can't and I won't.
There's no fire yet but there's a ton of smoke and at this point, we're expecting something from Bethesda at E3. Maybe it's a teaser, maybe it's a full blown announcement. Either way, we're expecting something Fallout 4 related during the event. Bethesda's E3 Showcase takes place on Sunday, June 14th at 6:30PM.
Fallout 4 Release Date
It's extremely difficult to predict a precise Fallout 4 release date. Fallout 4 release date rumors haven't pinpointed anything in particular and the developer still isn't talking about the Fallout series.
If Bethesda does announce Fallout 4 at E3, we'd expect the company to offer some release details to soothe the minds of prospective buyers. Whether that's a specific release date this fall or a vague 2015/2016 release window we can't be sure but we'd expect something.
We're also expecting this game to be out sometime this year or next. It would be strange to see Bethesda confirm this massive AAA title with a release date in 2017 or 2018.
We'd expect Bethesda to confirm a release date well ahead of the actual release date. In other words, don't expect to hear about a concrete date a week before the game arrives.
Fallout 4 PS4, Xbox One & PC
We'd expect a Fallout 4 release for the PS4, Xbox One and PC. Bethesda is still heavily invested in the PC (Elder Scrolls Online is a prime example) and it's clear that publishers and developers are starting to shift away from last-generation consoles like the PlayStation 3 and Xbox 360 in favor of current-gen. This game could be big enough to rope in last-gen consoles though. And no, we would not expect a Fallout 4 release for Wii U.
We'd expect the Fallout 4 release date for the PS4 and Xbox One to land on the same day. Games like Skyrim and Fallout 3 landed for PC and consoles at the same exact time so we wouldn't be surprised if Bethesda got all three versions out to those in North America on the same day.
Fallout 4 Pre-Orders Will Go Live Really Early
Expect retailers like Amazon to start offering Fallout 4 pre-orders well ahead of the actual release date. Amazon is well known for putting games up many months ahead of their actual release giving early adopters a chance to put in their order early. If Fallout 4 is announced at E3, we wouldn't be surprised if Amazon, and others, put up Fallout 4 pre-orders in June.
Bonuses & Pre-Loading
We'd expect Fallout 4 to come with some type of bonus, perhaps similar to what the company is doing with Elder Scrolls Online and the Imperial version of the game. The pre-order bonus structure is a trend that's not going anywhere anytime soon and we'd be surprised if Bethesda, and retailers like Amazon failed, to offer incentives to those ordering early or those that are willing to pay a little extra for some perks.
We also expect Bethesda and its partners to allow those who pre-order the game to pre-load the game ahead of its release date. This is another trend that's not going to die off anytime soon. If this happens, and we expect that it will, it will mean that those who pre-order will be able to play the game right when the clock strikes midnight on release day.
DLC
We'd expect this release to be a marathon and not a sprint. We expect Bethesda to offer Fallout 4 support for a number of years, similar to how its supported the Elder Scrolls series in recent years.
We'd expect loads of bug fix updates (Bethesda's massive open world games are well known for their frustrating and sometimes hilarious issues) and we'd expect a ton of DLC aimed at those that want to get more out of the game. We wouldn't be surprised if the company took an approach similar to the one it took with Elder Scrolls' Skyrim.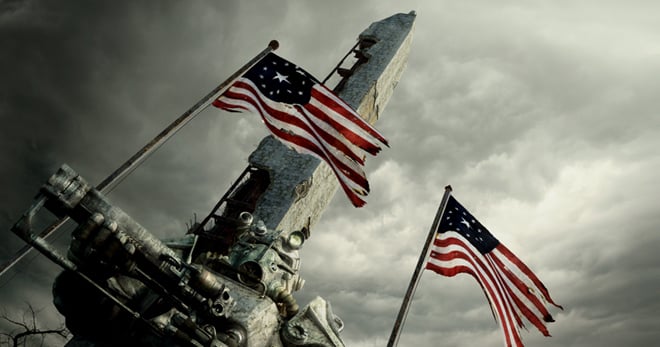 Instead of releasing tons and tons of small DLC like The Witcher 3 developer CD Projekt Red, Bethesda typically concentrates on a few massive add-ons. For instance, the company released three major DLC packages for Skyrim including Dawnguard, Hearthfire and Dragonborn.
We'd expect Fallout 4 DLC releases to be staggered over time and for the company to release bundles for those that want to buy the game with the DLC attached.
Fallout 4 Price & Deals
We'd expect the Fallout 4 price to be $59.99 across the board. Those not looking to pay full price though should have some Fallout 4 deals available ahead of the release date. In fact, we know of one already.
Best Buy Gamers Club members should be able to knock 20% off the price of the game. It's a nice perk but you'll still want to research the benefits of Gamers Club ahead of a Fallout 4 release.
Nothing is set in stone until Bethesda and its partners make announcements but this is how we see the Fallout 4 release going if and when the company makes its announcement. We'll be at E3 2015 in Los Angeles to cover any and all Fallout 4 release news the developer is willing to share.

This article may contain affiliate links. Click here for more details.