Fallout 4 PS4 & Xbox One Release Details Emerge
After years of rumors, the highly anticipated Fallout 4 release is all but confirmed thanks to a new website that not only teases imminent release details for fans of the series but an Xbox and PS4 Fallout 4 release as well.
Its been nearly seven years since the company released Fallout 3 for PC, Xbox 360 and PlayStation 3 and almost five years since the release of Fallout New Vegas. And for several years now, Fallout 4 rumors have toyed with the minds of those who love Bethesda's apocalyptic landscape.
The company hasn't announced its new title in the series just yet but all signs have pointed to a big announcement this year. Today, Bethesda itself poured fuel onto the fire with the release of a Fallout-related teaser and and an interesting new website domain that redirects to that teaser. Today, the Fallout 4 release is all but confirmed.
Update: Fallout 4 has been confirmed for the PC, Xbox One and PS4. The trailer can be seen below.
Earlier today, Bethesda released a brand new Fallout countdown that teases news for June 3rd, weeks ahead of the company's media event at E3 2015. The company will make its announcement in and around 7AM PST and everything points to that announcement being Fallout 4.
Gamespot has discovered a line in the website's source code that references Masterbrain from Fallout 3. Here's what the source code says:
PA system failure has occurred. Shutdown of the Masterbrain has been authorized and all sensitive materials have been removed for security purposes," reads the line. "Please attempt re-access. Have a pleasant day
In addition to the countdown, Fallout4.com has finally gone live and it redirects to the countdown that Bethesda has set up for tomorrow's big announcement. This is the clearest sign yet that a Fallout 4 launch is on tap for this month. And with E3 2015 just a few weeks away, the company could be primed and ready to deliver all of the Fallout 4 release details consumers have been waiting for.
In addition, the source code also reveals possible plans for the Fallout 4 release date. According to users on NeoGaf, Fallout 4 might be coming to Xbox One, PlayStation 4, Xbox 360, PlayStation 3, and PC. The site's source code lists these platforms which could mean that owners of last-generation consoles will be able to get their hands on the company's new game. (According to the trailer above though, it's only coming to PC, Xbox One and PS4.)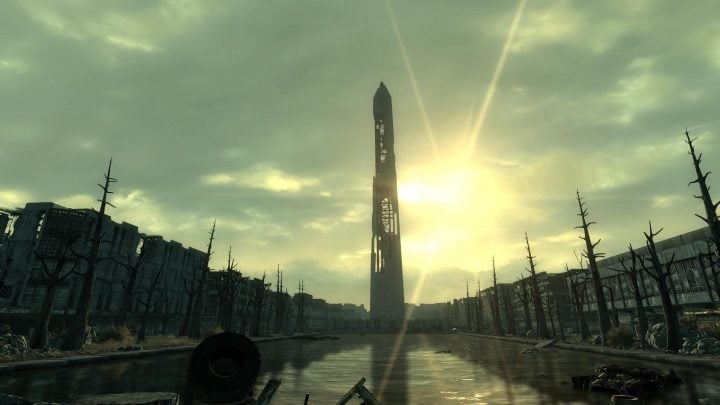 Fallout 4 has reportedly been in development for a number of years now though the game is still shrouded in mystery. Rumors have pointed to a number of key details including the setting, some of the game's potential characters, and the game's mysterious "Institute" code name. The word "Institute" is listed in the source code of the countdown page, further proof that this announcement has to do with a Fallout 4 release.
Bethesda hasn't confirmed anything about the game though rumors suggest that the game will be set in and around the Boston area. The developer reportedly took a scouting trip to the city in 2012 and leaked documents have all but confirmed the city as the game's setting. While it's not confirmed, the city does make sense given its close proximity to Washington D.C., the setting for Fallout 3.
The documents also make reference to MIT and other locations like The Commonwealth. The Commonwealth has been mentioned in other Fallout games but it hasn't never been shown off in full.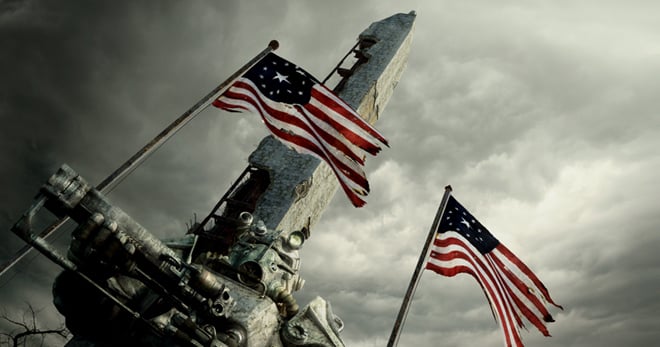 According to Videogamer,  a contract employee from Mirada Studios listed "Fallout 4 cinematic trailer" on their LinkedIn page. The listing didn't confirm anything specific but it means that noted director Guillermo del Toro's production company could be making or could have made a trailer to promote the game's release.
In 2014, Bethesda game director Todd Howard granted an interview with Rock Paper Shotgun. In that interview, Howard stated that the company is still very interested in the PC platform, a sign that we could see a Fallout 4 release beyond the current-generation consoles.
With a Fallout 4 release now all but confirmed, all eyes will be on the company's announcement on June 3rd and Bethesda's media event at E3 2015 on Sunday, June 15th.

This article may contain affiliate links. Click here for more details.