Fallout 4 Release Date: 10 Things You Should Expect
With Fallout 4 pre-orders live and a big reveal set for E3 2015 on Sunday, we want to take a look at what we expect from the elusive Fallout 4 release date for PlayStation and Xbox.
Its been a little more than six years since Bethesda released the critically acclaimed Fallout 3 for PC, PlayStation 3 and Xbox 360. In those six years, we heard a number of rumors about a Fallout 4 release though the company refused to confirm the Fallout 3 successor until last week.
Last week, after years of development, Bethesda finally confirmed Fallout 4, a new installment in the Fallout series. The game was confirmed via a teaser video and it almost immediately went up for pre-order ahead of an unannounced release date and an announcement date set for the evening of Sunday, June 14th.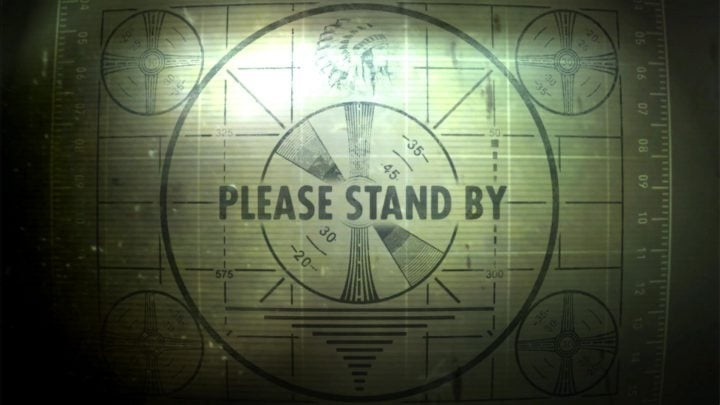 In the days since the Fallout 4 reveal, we've seen new details emerge and we've also seen a lot of questions thrown around. One of the loudest questions is in regard to the Fallout 4 release date, the day that the game hits shelves. We've seen retailers put up placeholders but we haven't seen an official date for the game get confirmed.
Today, in the buildup to E3 2015, we want to take a look at the Fallout 4 release date and make some very specific predictions ahead of Sunday's announcements. Here's how we see the Fallout 4 release date shaping up for Xbox and PlayStation. Our goal here is to set general expectations for casual gamers who are thinking about buying or pre-ordering the game.
Fallout 4 Release Date Confirmed
On Sunday, Bethesda will take the stage at E3 2015 to reveal the rest of the Fallout 4 details. It hasn't said what it will be showing off but there are a few things that you should expect including gameplay mechanics, the setting, and the Fallout 4 release date.
Bethesda will almost certainly confirm a Fallout 4 release date of some kind at the event. At this point, given the pre-orders and the leaks, we're expecting the company to deliver a specific Fallout 4 release date on stage instead of a vague Fallout 4 release window.
If you're at all interested in this game's release date, you'll want to tune into Bethesda's E3 2015 live stream. It starts at 7PM PST on Sunday night.
2015 Fallout 4 Release Date
Bethesda hasn't confirmed a Fallout 4 release date just yet but all signs point to an arrival in 2015 rather than 2016. At this point, we'd be surprised if the game got knocked into next year.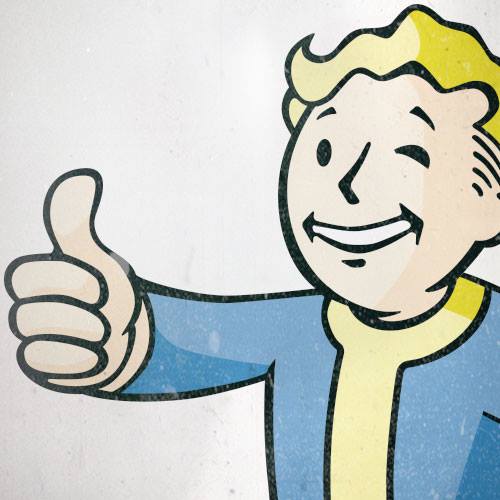 Retailers Amazon and GameStop are both showing Fallout 4 release dates in 2015. Leaked promo materials for EBGames in Australia hints at a 2015 release. Bethesda's Fallout 4 website once listed the Fallout 4 release date as TBA in 2015. And pre-orders for the game are already live at a number of retailers.
While there's always a chance of a delay, based on the clues, we don't envision a Fallout 4 release date being too far off in the distance. Expect a release in 2015.
Release in Late 2015
We would not expect a Fallout 4 a surprise release immediately after the reveal on June 14th or a release this summer. If Fallout 4 is released in 2015 like we think it's going to then we'd expect the game to arrive ahead of the holiday shopping season, in the September, October or November window.
It's tough to narrow down the exact day or month but we would not expect the game to arrive in December. That's far too late for a game of this magnitude.
This is a huge AAA title, one that's been in development for years and one that is the successor to one of the best video games ever made. You better believe Bethesda wants to cash in. And what better way than to release the game during the the biggest shopping months of the year.
No Surprise Xbox 360 & PS3 Fallout 4 Release
When Bethesda confirmed the game last week, it confirmed it for the PC, Xbox One and PlayStation 4. It did confirm the game for the Xbox 360 or PS3.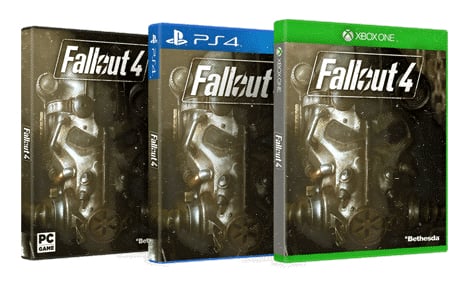 It appears that a Fallout 4 release for those two is dead in the water. In a NeoGaf thread, Bethesda's global community manager Matt Grandstaff relayed the bad news:
It is not coming to 360 and PS3, the stuff we're doing will never work there.
There's going to be some obvious disappointment there but the move isn't surprising. We've seen developers start to focus their efforts on the Xbox One and PS4 in 2015. Don't expect this to change.
Fallout 4 Pre-Order Bonuses
We would expect there to be some kind of Fallout 4 pre-order bonus. Both Fallout 3 and Fallout: New Vegas arrived with pre-order bonuses and we haven't seen developers or retailers shift away from this strategy. We'd expect there to be limited editions of the game that cost more money than the standard $60 version.
Fallout 4 Deals
We'd expect there to be a number of Fallout 4 deals available ahead of its release date and on the release date itself. In fact, we've already seen Fallout 4 deals emerge well ahead of its announcement date and its release date. We should see more emerge as we get closer to the game's arrival so you'll want to keep an eye out.
Pre-Load
We expect Sony and Microsoft to offer early Fallout 4 pre-loading to those that pre-order the game ahead of its release date. This is a growing trend for top games and we'd be shocked if they didn't allow you to upload the game a few days ahead of its official release date.
Midnight Launch Events
While pre-loading and digital game formats have become commonplace, we still see retailers open their doors early to those that want to come in and pick up pre-orders the second the clock strikes midnight. Tonight, for instance, GameStop will open its doors to those that want to pick up their physical copy of Elder Scrolls Online.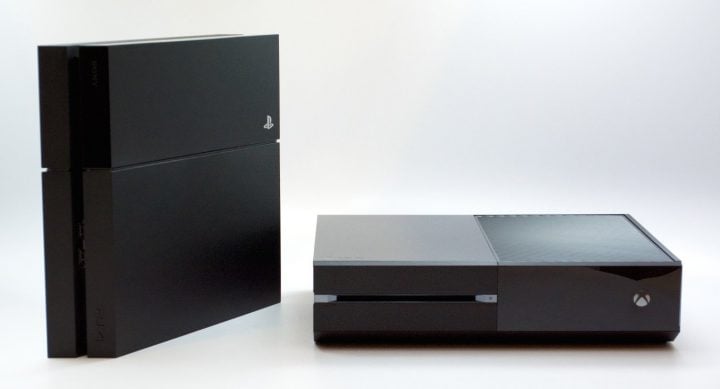 Given the size and reach of this game, and knowing how many people love to talk about Fallout lore, we'd expect GameStop and maybe Best Buy to open their doors at midnight EST on release day for those that want to pick up their game and discuss it with friends and strangers.
We would not expect these midnight launch events to be announced until we're just a few weeks away from the Fallout 4 release date.
Early Patch for Problems
We'd expect either a day one Fallout 4 patch for problems or a patch that rolls out soon after the release date to tackle some of the most glaring bugs. We've seen many developers release day on patches for their games, Bethesda's Elder Scrolls Online is a recent example, and we expect the trend to continue.
Bethesda is well-known for its hilarious and often frustrating bugs and problems and we'd expect the company to listen to its players and work hard (and fast) to deliver fixes for the most glaring issues. We'd expect support for this game to last for awhile, long after the release date.
Staggered Fallout 4 DLC
Finally, don't expect Bethesda to release its big Fallout 4 DLC in and around the initial release date. Historically, the company's big add-ons are staggered over several months with an ultimate edition arriving a few years after the game's release. We would not expect anything different here.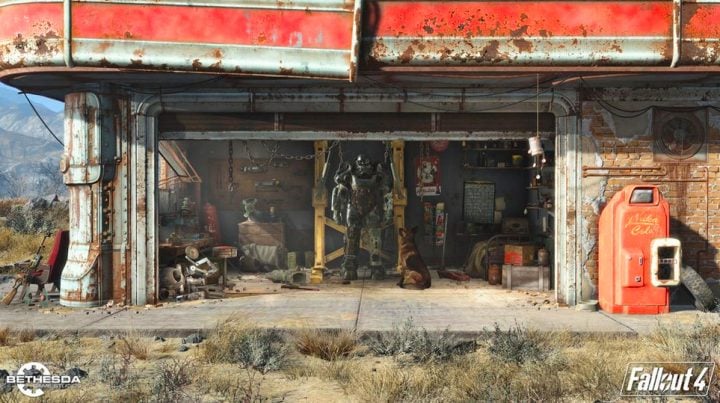 Bethesda is well known for its big DLC add-ons (see: Skyrim's Dawnguard and Dragonborn) and they take time to develop. Don't expect everything to roll out at once. This release is a marathon not a sprint.