Fallout 4 Release Revealed
Today, we're finally learning more about the Fallout 4 release that's been rumored for years now.
After years of potential Fallout 4 release details, months of speculation and a day after video game developer Bethesda Software first teased it, a new official Fallout 4 video was posted to today.
The video itself doesn't discuss specific mechanics or gameplay. Instead, it focuses mainly on the story and new setting. In the video we see a how decked out in typical 1960s decor. It's been ravaged by neglect. There are broken windows every, debris and dirt litter the floor. It turns out that the Please Stand By tagline that Bethesda has been using to tease the Fallout 4 release is the logo being shown on a television inside this house.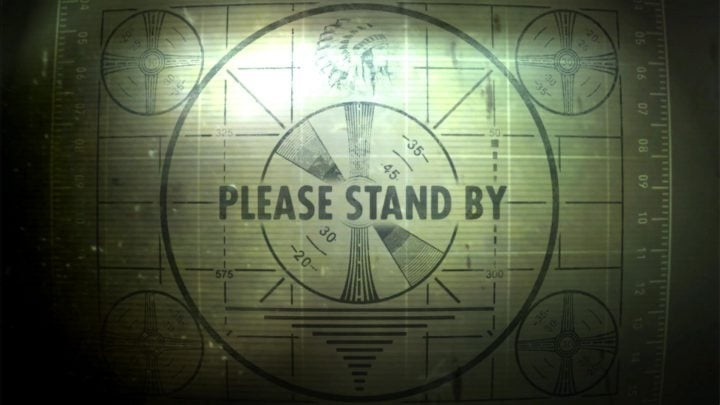 Early on, the house seems abandoned. As the camera moves through the house we get flashbacks. There's bits of story contained in those flashbacks about the nuclear disaster that engulfed the Fallout universe and caused the devastation we see. We also hear a television journalist talking about a nuclear attack as it's happening in real time. Periodically, robots appear. We actually see residents as they're preparing to evacuate and escape the devastation clearly headed their way.
A dog, more specifically a German Shepard walks around the house, getting water from a dish that's been refilled by someone. The German Shepard walks into the garage and looks up at a mechanized suite that's used by people looking to protect themselves from the radiation that still dots the landscape and could harm them if they leave the series' vaults.
To Bethesda's credit, the trailer now available on the Fallout website is completely in-game footage, it seems. It doesn't appear to be pre-rendered at all, which is something that happens a lot with early game trailers.
We see the German Shepard greet his owner, who's walking freely down the street without wearing any protective gear at all. He turns to the dog as they walk off down the half destroyed street in front of them.
This video is the first legitimate footage we've seen ahead of the Fallout 4 release. Pictures posted to video game website Polygon indicate that the game could have a first-person perspective. That much is very much unclear at this point.
Fallout 4 is the very first title in the series purposely built for the current generation of video game consoles. In the games you play as a human sent out into the world to learn more the nuclear attacks that devastated America. The attacks have made supplies scarce and players have to use their wit and guile to survive as long as possible – that's why the character in the trailer walking around without any protection is so important.
The Fallout 4 release is an opportunity for Bethesda to redefine the game's features and graphics. Accordingly, we now know that there's not a Fallout 4 release coming for owners of the Xbox 360 and PS3. To get Fallout 4 gamers will need a decently equipped Windows PC, Xbox One or PS4 console.
Unfortunately, we don't know exactly when the Fallout 4 release date is. Bethesda is still keeping quiet about that for now. Bethesda plans to hold a press event during E3 2015. There's no way we don't hear more about the Fallout 4 setting and at least timing on the release.
Bethesda isn't the only video game developer with big announcements coming over the next few weeks. Both Microsoft and Sony could announce new games and huge ecosystem changes during E3 2015.

This article may contain affiliate links. Click here for more details.