Fallout 4 Release: 7 Early Tips for Buyers
The Fallout 4 release date isn't confirmed but Bethesda and select retailers are already taking pre-orders for the game ahead of its big reveal. With pre-orders live, we want to offer some tips to those of you who might be thinking about placing an order ahead of the Fallout 4 release.
Earlier this month, after years of rumors and anticipation, Bethesda finally confirmed a follow-up to Fallout 3, the critically acclaimed title that arrived for PS3 and Xbox 360 back in 2008.
The new game is Fallout 4 and it will be released for PC, Xbox One and PlayStation 4 with no chance of a release for Xbox 360 and PlayStation 3. The company confirmed the game with a lengthy trailer that hints at the game's setting, some of its characters and gear, and its gameplay. Fallout 4 will be another massive open-world game and naturally, fans of the series and even casual gamers are excited about its release.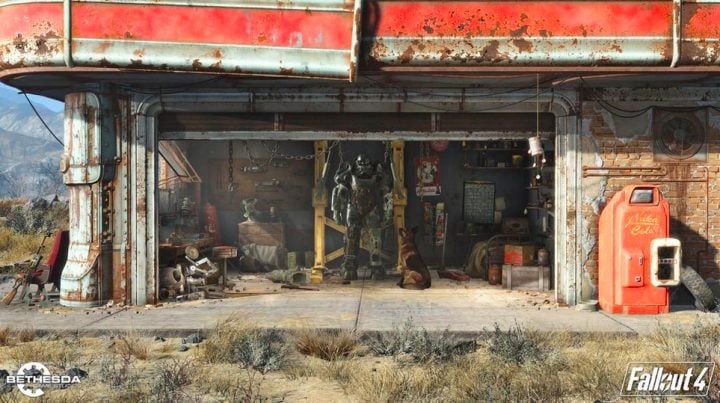 While the company still hasn't offered an official Fallout 4 release date for PS4, Xbox One or PC, it's taking early orders for the game that should be enticing to anyone that's been waiting six years for the game's arrival. In fact, Fallout 4 pre-orders are likely tempting to anyone that has even the slightest interest in Fallout or Bethesda's games. This is a huge release and it's one that has captivated the gaming community.
Over the past few days, we've gotten tons of questions from readers, family and friends about Fallout 4 and more specifically, about pre-orders. People want to know if the game is worth an early order. While every situation is different, we want to offer some tips that will hopefully help you answer that question and get you to one side of the fence or the other ahead of its release date.
Tune Into Bethesda's E3 2015 Press Conference
If you're at all interested in buying Fallout 4, you're going to want to tune into Bethesda's E3 2015 press conference on Sunday, June 14th at 7PM PST.
This is the first time that the company will be using the grand stage to make an announcement and we're expecting the company to outline many of the key Fallout 4 details including the release date and the gameplay. These will be key factors in your decision to pre-order or wait until the release to buy.
The timing of the press conference is a bit odd, especially for those of you on the east coast of the United States, so if you can't watch it live you'll want to absorb all of the key details the day after the big announcement. At the very least.
Research the Story, Characters & More
Now is a great time to dig into the Fallout series' lore. Bethesda and its predecessors have created an extremely interesting setting that includes tons of characters and tons of locations. While many people love Fallout's backdrop, many of you might find these things unappealing. And that's perfectly fine.
To get a feel for the game ahead of its release date, we recommend heading on over to the Fallout Wiki which will bring you up to speed on just about everything you need to know. From the main protagonist (The Vault Dweller) to some of the different factions you're likely to encounter (Brotherhood of Steel) to the types of enemies you'll face to the series setting (Boston, Washington D.C., Vegas, etc).
Once you get the lay of the land, you'll be able to decide if Fallout 4 is a game that you'd be interested in playing.
Play/Investigate
If you already own Fallout 3 or even Fallout New Vegas, now is a great time to pop one of the games back in and get acquainted with the game mechanics.
Fallout 4 will likely feature numerous upgrades and changes but playing one of these games or at least watching videos online, should prepare you for the type of game Fallout 4 will be.
Do you like first-person shooters? Do you like managing an inventory and tons of loot? Do you like listening to a ton of dialogue or having to make choices on the fly? Do you want an immersive experience that could very well take over your life for a few weeks/months/perhaps even years?
These are all questions you'll want to ask yourself in the months leading up to the Fallout 4 release. Playing the game and or familiarizing with Fallout 3, Fallout New Vegas, and even Skyrim will help you come to some conclusions.
We'll also probably see some early Fallout 4 gameplay videos emerge out E3 so you'll want to take a look at those as well. Do not order this game blindly.
Dig Into Fallout 4 Pre-Orders
All Fallout 4 pre-orders aren't created equal so you're going to have to dig in to figure out the caveats of each before you spend your hard earned cash on Fallout 4.
For instance, if you put in a Fallout 4 pre-order at Amazon, the company won't charge you until the game ships. That's a nice perk for those of you that aren't sure about what you want to do. At Bethesda, they'll charge you immediately. Here's their fine print.
You will be charged the total amount at the time of purchase. This amount is fully refundable if the order is canceled before the ship date.

Your entire order will be held until this product becomes available. The current estimated ship date is TBA.

Ship date subject to change without notice. We will always update this product page with the latest information we have.
These are things that you absolutely must know, especially if money is tight. Don't just assume that all Fallout 4 pre-orders are the same.
No Pressure to Pre-Order
There's a lot of hype behind this game and we're sure to see it build around and after E3 2015. And while you might be tempted to pre-order, don't force it.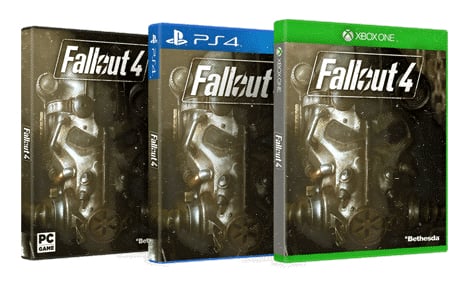 If you're not sure, wait. Wait for Fallout 4 reviews to emerge in and around its upcoming release date. Wait for Fallout 4 deals to arrive after the game's release. Wait for user feedback. Wait for Bethesda to patch up some of the more glaring problems with a patch.
We're fairly certain this will be one of the top games of the year but you shouldn't feel the need to order it months before its release. You can wait.
Plan for the Fallout 4 Release Date
If you're planning to buy this as a gift or you need to budget your funds in order to make the purchase happen, start planning for a Fallout 4 release date sometime in late 2015.
Bethesda hasn't confirmed anything but all signs point to an arrival ahead of the 2015 holiday season. If that happens, and it probably will, you'll want to take the necessary steps to ensure that you'll be able to buy the game when it arrives.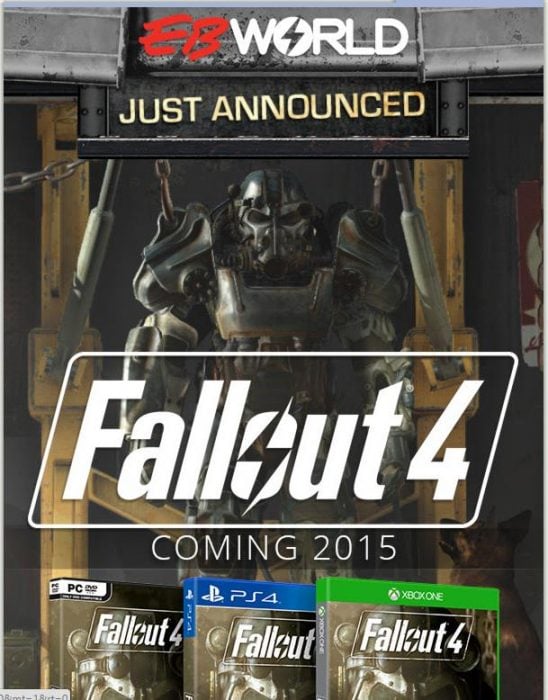 For those of you with the Xbox 360 or PS3, that could mean buying an Xbox One and PS4.
Keep an Eye Out for More Fallout 4 Deals
Finally, as we approach the Fallout 4 release date, keep your eyes peeled for Fallout 4 deals. We're not talking bundles or pre-order bonuses, though those are interesting as well, we're talking price cuts.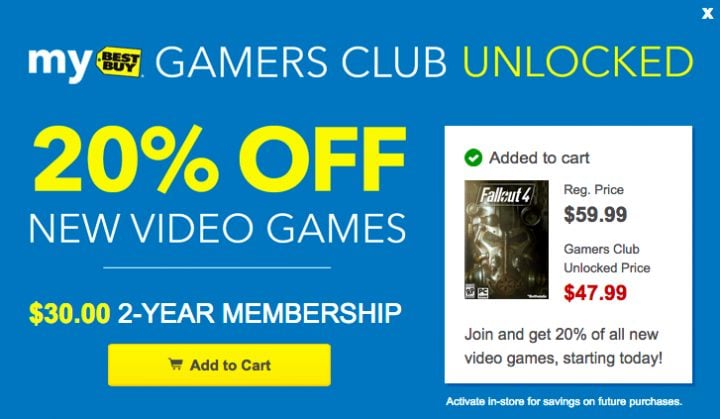 Best Buy is already offering a price cut to those in its Gamers Club Unlocked program, a program that's worth checking out, and we've already seen one retailer drop the price of the PC version of the game. These are only a small taste of what's to come.
Retailers may not put these deals front and center so you're going to want to be patient and focus if you're looking to buy this game for less than $60.

As an Amazon Associate I earn from qualifying purchases.