Family Game Sharing Could Return to the Xbox One
Owners of Microsoft's Xbox One entertainment console will still get the ability to share digital video games from their library with friends and family, according to Xbox head Phil Spencer.
Spencer says that instead of dropping the advantages of buying digital games, Microsoft instead choose to reevaluate them and hang on to those that they thought made sense.
"We looked at the digital features that we had talked about last year and as a gamer, there were a lot of those features that I think really resonated and were smart features for people who really have a lot of games and maybe play on a couple consoles or have a bunch of people in the house or want to share with friends," Spencer told podcast show Gamer Tag Radio.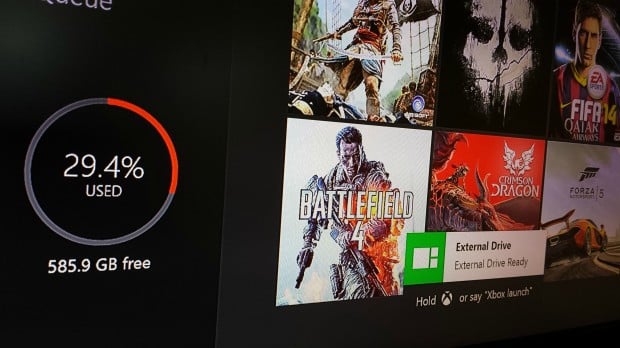 Spencer goes on to note that some of the features – like sharing your game library with friends over the internet – are things that Microsoft has on its roadmap for the monthly featured updates for the Xbox One. He also notes that the digital game sharing features that it removed would be more challenging to introduce because it decided to add copy protection to discs before the Xbox One made it to store shelves.
Originally, the Xbox One would have let users loan games to their friends and family. Instead of handing around discs, Microsoft would have simply granted access to a digital version of the game to that family member over Xbox Live. The feature relied on the Xbox One checking into Xbox Live once a day to make sure that users still had access to their games. Potential Xbox One buyers were excited about the feature but not enough to overcome the idea that Microsoft was requiring them to stay connected to the internet in order to play their games.
Potential buyers revolted, causing Microsoft to ditch the protection technology that would have required daily connections to Xbox Live. In doing that Microsoft had to shelve many of the features that depended on that protection technology. That included Family Sharing.
If Microsoft can reintroduce Family Sharing to the Xbox One, it'll give the Xbox One a unique feature to call its own and entice buyers into purchasing it instead of Sony's PS4. That's something that the Xbox One definitely needs. In the past few months Microsoft has changed the Xbox One's feature lineup so that it's almost identical to what's available on the PS4 for users without a Kinect 2 sensor. For example, Xbox Live Games With Gold doesn't let Xbox One users keep the free games they download when they stop paying for Xbox Live – that mirrors how free games work with PS Plus. Microsoft no longer requires that users have an Xbox Live Gold subscription to use entertainment applications either. That also mirrors how things work on the PS4.
That Microsoft would bring back Family Sharing in a monthly update makes sense. The monthly updates that Spencer mentions in his comments have helped Microsoft quickly iterate on the Xbox One's software. Monthly updates have added external hard drive support, Twitch live broadcasting, headset support, a new Party application for gaming with friends and live achievement tracking. The Xbox One that's on store shelves right now is already a big upgrade from what Microsoft made available to users last November.
Today, the Xbox One does allow families to share games. Called the Xbox Live Gold Home, users are able to designate a particular console as their home console. Whenever they're away they can download and play their games on someone else's Xbox One and their friends and family can still access Xbox Live and play all of their games back on their home console. Microsoft makes this available to users at no additional cost besides the $9.99 a month users pay for Xbox Live Gold already.

This article may contain affiliate links. Click here for more details.