FanDuel: 5 Things You Need to Know
It is impossible to watch Monday Night Football, or any NFL game this fall and not see a FanDuel ad showing off the one-week fantasy football leagues that feature players who won as much as $2 million.
If you are completely new to FanDuel, here's a look at what you need to know about the FanDuel one week fantasy football service, the FanDuel apps for iPhone or Android and answer the burning question, "Can I make money on FanDuel?"
With new FanDuel ads spilling into Sunday Night Football and Thursday Night Football, and a new ban on FanDuel ads and similar services on the Pac 12 network.
Here is a quick explainer on what FanDuel is and what you need to know when you sign.
What is FanDuel?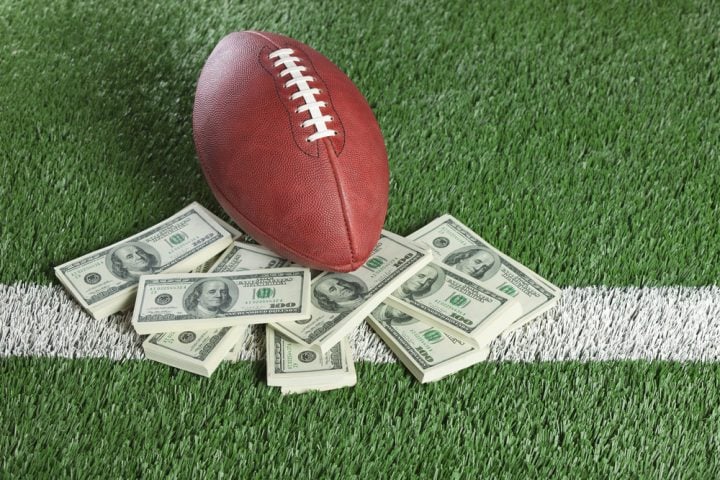 FanDuel is a one-day or one-week fantasy football service that you play using real cash and there is a potential to win real cash.
Unlike traditional fantasy football leagues that you play with friends for a full season, FanDuel is a way to play for a shorter timeframe.
You play against other users and the team that earns the most points wins a price. There are options to play FanDuel free in a practice mode and you can play on your iPhone, iPad, Android, laptop or computer. You need to be 18 years old or over to play.
FanDuel Promo Codes
A major part of the FanDuel ads are FanDuel Promo Codes that match your first deposit, giving you a bonus that will help you get a head start on winning. Here is a short list of FanDuel Promo Codes.
YouTube31 – Up to $200 Bonus
YouTube61 – Up to $200 Bonus
YouTube30 – Up to $200 Bonus
DEPOSITBONUS – Best Offer Available.
Some of these will change and expire as the season goes on, so you may need to look for the latest FanDuel ad to get a new Promo Code.
How Does FanDuel Work?
After you sign up for FanDuel you can choose a contest that you want to compete in. You can also choose to create your own contest to play against your friends and co-workers.
To play FanDuel, you start by picking your sport. In this case we are choosing the NFL. Now you choose the context that you want to play. After you get that set up, you need to choose your players. You need to build a great team to have a chance at winning.
Once you build a team, you watch the games on that day and track the points in the FanDuel app to see how your team is doing. If your team scores the most points you will win the prize. You can see the FanDuel scoring rules and other important details before signing up.
Can I Make Money with FanDuel?
When you play FanDuel you deposit real money into an account and use that to enter contests. If you are the winner of that contest you can win real money.
FanDuel CEO Nigel Eccles told CNBC's Squawk on the Street, "The money that comes in, we take about a 10-percent cut and we pay out everything else in prizes, so it's really self-funding."
Most of the money that comes in to the service goes back out in the form of prizes that you can win, but you need to be very good at picking players and teams according to a Bloomberg report. Eccles told Bloomberg, "We don't make any apologies that it's a game of skill, and you might go up against the best in the industry," adding, "Some of the people are really good."
Bloomberg details a professional fantasy football player who claims he made more than $2 million in fantasy sports. The data scientist told the publication that new players make earning money, "A lot easier."
New FanDuel players can join Rookie only games that allow players to go up against users with similar experience and avoid "sharks" who may play over 300 times a day and the top 10 players who win on average 873 times a day.
FanDuel Tips
When you are ready to take the plunge and play FanDuel Fantasy Football, you'll need a good helping of FanDuel tips to win and take home prize money.
One of the best things to do is stick to the Rookie only games when you start playing so that you aren't going up against a seasoned professional.
RotoGrinders offers an important list of FanDuel tips for Fantasy Football beginners. The publication walks you through scoring, picking starters and developing a FanDuel strategy. This guide also covers the big picture that you need to be aware of.